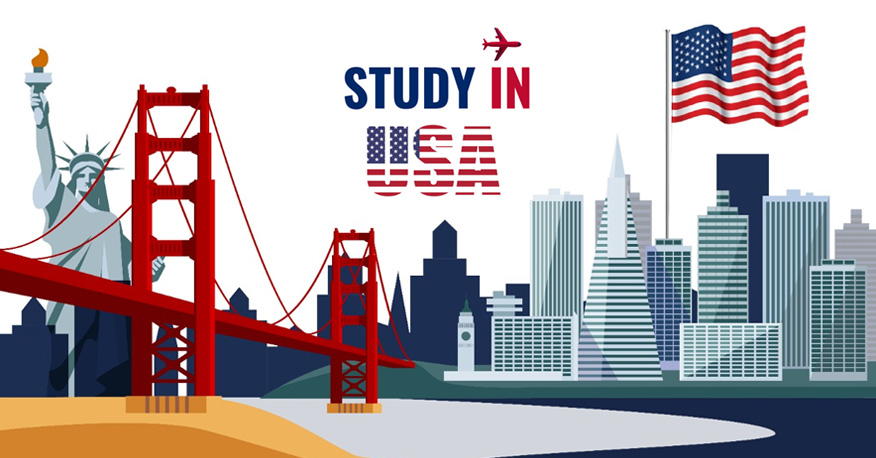 Apply To Study In USA
The fall semester for the academic calendar of universities in the USA is approaching fast, and it is important to begin your preparation for applying to colleges if you havent already started.
If you are interested in pursuing your education abroad in the USA for your Bachelors or Masters program, then you should be taking the necessary steps to put together your admission package right now.
The last year has been a volatile one for international students all over the world, while this year, we are seeing the situation slowly limping back to normalcy.
Given this background, it is important to understand the new policies and regulations with respect to applying to study in the USA, and put together your application accordingly.
We have collated a few important tips on how to apply for colleges in the USA for students who are interested in enrolling for the upcoming fall semester apply for fall 2021 to study in usa.
[Read More: Study In USA Without IELTS & TOEFL]
Checklist for Applying for Fall 2022 - Study in USA
Given below is a comprehensive checklist for completing your application for studying in USA in the Fall session of the academic calendar
1. Plan your Finances Well in Advance
It is important to start this step as early as possible. If you have not done so already, you should start now by taking a look at the fee structures for various universities, where you are planning to apply, and determine whether you have the necessary financial support for
Studying at the top universities in USA
. If you find that your financial situation is not good enough, then you do not need to panic. There are a number of banks and private institutions that can help you get the required amount on a loan with easy-to-pay terms. Moreover, if you are a meritorious student and/or have a strong extracurricular profile you can even apply for scholarships which can help to offset the cost of your education. It is important to start your research in advance and look at all your options well in advance.
2. Gather Your Documents and Apply to the Universities
Once you are sure that you can afford to go to university, the next step would be to apply to the universities. Most universities will ask you for your academic transcripts, SAT/GRE/GMAT scores, depending on which class you are applying to, and your English language scores, apart from essays and letters of recommendation. You should take care to have all these ready at the time of application
3. Apply for a Student Visa to Study in USA
Once you have been accepted into a college, and have received your I-20 and an enrollment letter from the university, then you will need to apply for a student visa from your local consulate in order to get a visa to enter the United States. The visa application can take around 3 weeks to complete and therefore it is better to start the process as early as possible. You will be required to attend a visa interview and will need to take all the documents as given in the communication issued by the immigration office.
[Read More: Costs for study abroad in USA]
4. Plan Your Accommodation During the Study in USA
After you complete your immigration interview, you should go ahead and apply for your health insurance in the USA and also make plans for where you will find your living accommodations. You have the option to choose among various types of accommodations both in and off-campus. Most of the international students prefer to stay in dormitories or in campus student residences as it makes it easier for them to make friends in college
5. Set Up an Arrangement with Your Bank to Pay Your Tuitions
Depending on whether you are paying your own way through college, or are receiving aid in the form of a
student loan
or
merit scholarship, you will need to make the appropriate arrangements for paying your student fees
. You will also need to open a checking account in the USA in order to pay for your other living expenses during your stay in the country. You will need to provide proof of Id and follow the procedure as given by the bank at the time of application. Most universities will have a student coordinator who will help you with the steps to set up a bank account and other requirements once you are enrolled in the course.