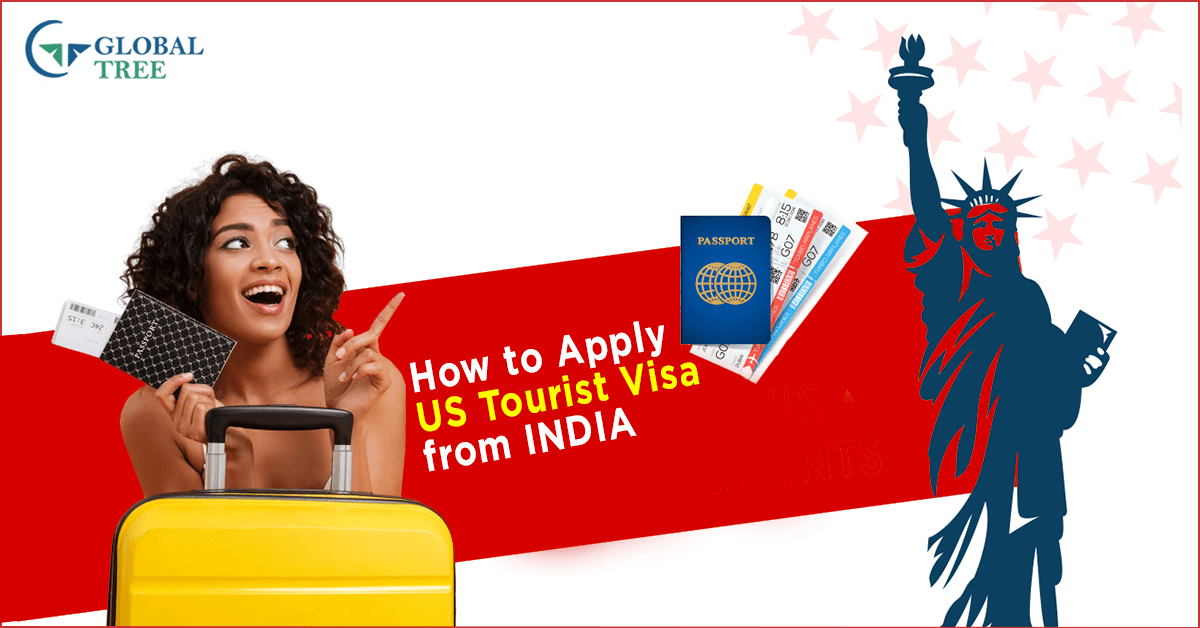 Types of USA Tourist Visa:
The United States of America welcomes foreigners who visit for a short term on a tourist visa, which is a non-immigrant visa. There are two types of US tourist/visitor visas. 1. B1 Visa (Business Visa) 2.B2 Visa (Visitor Visa) B1/ B2 US Tourist visa validity: Both B1 and B2 visa has a validity of 10 years and the stay period can be up to 6 months. B1/ B2 US Tourist visa Fees: The fee for B1/B2 tourist visa for Indians is INR 13,499/- (approx.)
Documents required to Apply Tourist Visa for the USA from India:
1. A Valid Passport that has a validity of more than 6 months. 2. DS-160 application confirmation page. After completion of the visa application process, a confirmation will be received, which needed to be taken print out and submit at the consulate. 3. A Visa interview appointment confirmation letter is important to attend the in-person interview. 4. Birth Certificate as proof of age of the applicant. 5. A Driver's license as proof of address and photograph. 6. Medical certificate as proof of a clear certificate of physical and mental health to travel. 7. Police clear record is mandatory as a proof of good conduct without any history of illegal activity. 8. Travel Insurance certificate to cover the injury, accident, or death at the time of travel to the US.
Apply for a US Visa from India
One can apply for a US tourist visa online or at U.S. Embassy New Delhi or U.S. Consulate Mumbai. Here are the steps to follow to apply for a US visitor visa while being in India. Step 1: Find the visa category Step 2: Document Submission Step 3: Fill the visa application Step 4: Pay the visa fee & Book the appointment Step 5: Attend the interview & finish biometrics At the end of the interview, the visa officer will tell if the visa is granted or denied. Why wait now? Plan your USA trip for the next holiday and any assistance; reach out to our Visitor Visa Experts.