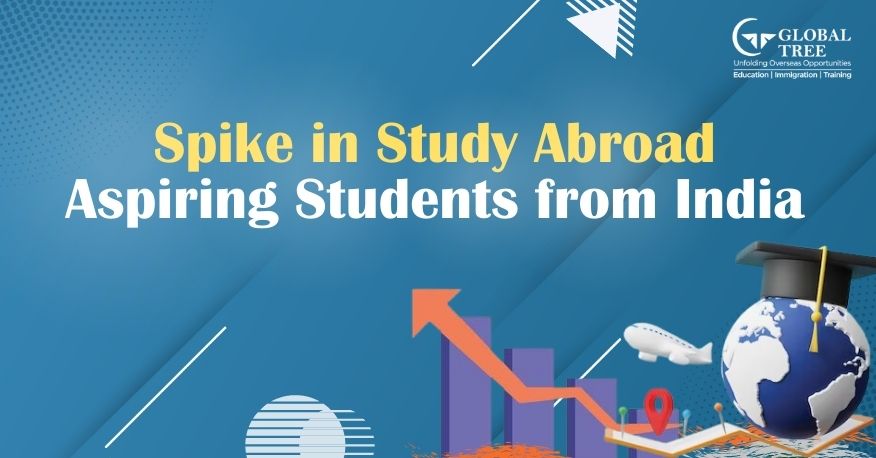 Rise in Study Abroad Aspiring Students
It is being expected that there will be an increase of more than 50% in the number of Indian student going overseas for higher education. The CEO and Co-founder of Cialfo, Rohan Pasari believes that "due to the increase in the family incomes within the next five years there will be an increase of more than 50% in the number of students going to UK or US for under-grad or post-grad programs".
Pasari has a good experience of placing Indian students in top universities of US and UK. He noticed that Indian students are keen in getting international education and experience for placing them in top professionals be in India or abroad. He also mentioned that there has a 100% growth in the Chinese students who got in to US universities for getting higher education during the economy boom in China. And he sees the same scenario in Indian students now. Cialfo in now connecting with Delhi-based educational institutes in order to aid Indian students , who are aspiring to study in Top Universities of US and UK. The company is now in the middle of 'A' series fund raising. The fund raising is also supported by the ex-chairman or Singtel, DBS Bank and Singapore Airlines, Kon Boon Hwee and by Anand Govindaluri of Govin Capital, who is a NRI investor. Pasari stated that they are expecting a strong market support for their A series fund raising because their edtech start-up has good prospects of tapping a huge group of students from South east Asia, India and China.
[Read More: List of Top UK Universities for Indian Students]
He said, "We will now reach more students, tapping into the multi-billion dollar a year opportunity of helping Asian students find their ideal university", and estimates the Annual student value in the US and UK universities at USD 4 billion. It has been estimated by the investors that the market value of global students in the US and UK at USD 80 billion per annul. As per the British Council, the number of Indian students in 2013-14, accounted to 21,000 or 4.3% of the 493,570 of the total international students in the UK. As per the Institute of International Education, in US there were 132,888 Indian students out of 627,306 Asian students in the year 2013-14 in the year 2013-14.
For further details regarding Admission Procedure in the Universities of the US and UK, contact Global Tree overseas education services for updates and expert consultation. The track record of the company is excellent and would lead you towards your desired goals.