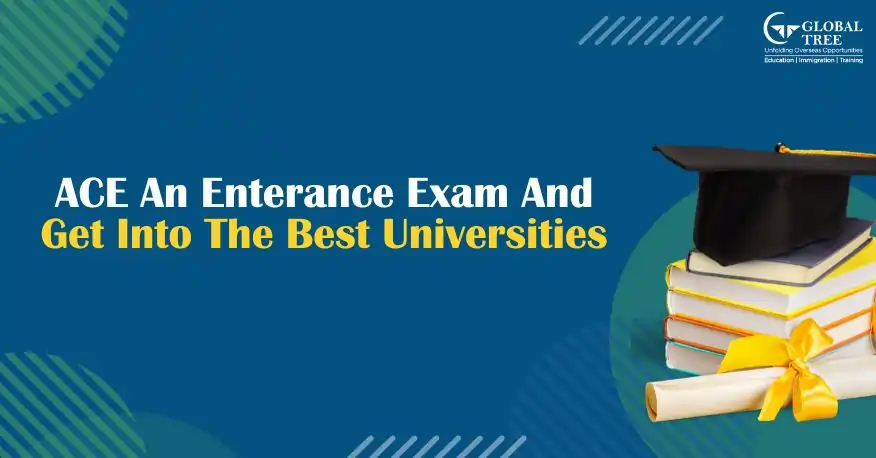 Study in Abroad
The very first hurdle to be crossed for a student who aspires to study abroad is a whole mix of entrance tests such as the SAT, GMAT, GRE, the probability of a student getting into a university of his choice is his directly related to his ability to perform and score his best on the entrance tests. No wonder then, that the amount of competition for these tests is as high as it is, and is the number one leading cause of stress among youngsters. But rest easy we help you find the perfect strategy for acing the SAT, GMAT, GRE, or any other entrance test.
Know your test before Studying in Abroad
No matter whichever test you are planning to give, whether it is SAT, GMAT, GRE, or others, the first and most important thing you need to do is get as much information as possible on the test. What are the sections? What is the format of the test? Will it be a paper and pencil test or an online one? Are there any test centers near you? Etc. A student who hopes to score high on SAT, GMAT, GRE, tests cannot do so unless he has prepared adequately and done enough research on the exam.
[Read More: Action Plan for GMAT Test Preparation!]
Plan your study in Abroad
The student who aims to do his
best in SAT, GMAT, GRE, and other examinations will do well
to consider the amount of study involved and map out a plan for study accordingly. The student will have to start preparing a year in advance at least, devoting small chunks of time each day to the test. Also, a student has to keep in mind that he would be taking language based tests along with the SAT, GMAT, GRE, in order to be eligible for international universities and must plan his time accordingly.
Manage your Time while Studying in Abroad
Time management is one of the key skills that a student must learn if he wants to score high on the SAT, GMAT, GRE and other exams. Time management entails not just managing your study time adequately, while you are preparing for the test, but also the time you assign to each question while you are taking the test. It is important for a student taking the SAT, GMAT, GRE to allocate adequate time for all questions and not get stuck on one question for too long. Moreover, a student who studies a little every day has more chances of acing the SAT, GMAT, GRE than a student who crams at the last minute.
Manage your Energy
According to a life coach, Bill Hybels, Time management needs to be supplemented with energy management. Which for students who are giving SAT, GMAT, GRE and other tests means that one must not just allocate time for studies, but also identify their high energy spots during the day. You need to do a self-analysis to determine what time of day your energy is at its peak and schedule your study time accordingly. To know more about the process of studying abroad and for tips on acing the SAT, GMAT, GRE and other tests get in touch with Global Tree the
most trusted overseas education consultants in India
.
[Read More: Study in USA without IELTS and TOEFL]