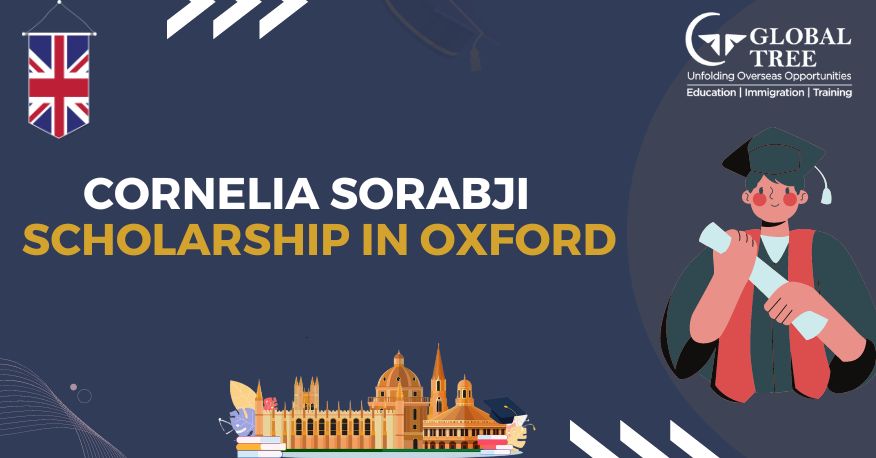 Cornelia Sorabji Scholarship
Oxford University, the name itself is so enthralling that any Indian student would crave to study here if given a chance. The esteemed Oxford University might have heard the voices of Indian students and came up a novel scholarship scheme particularly for Indian students who are studying Law in the university. The new scholarship called Cornelia Sorabji Scholarship is launched by the Somerville College in the memory of Cornelia Sorabji who was the first female Indian student to study law in the college in 1889 and she also became the first woman to practice law in India and Britain, and so to honor her and her roots this scholarship has been introduced.
[Read More: Rhodes Scholarship - Perfect Choice to Study in Oxford]
More about Cornelia Sorabji Scholarship in Law:
The principal of Somerville College, Prof. Alice Prochaska avowed that, "Cornelia Sorabji was a woman of tremendous spirit and courage and someone who paved the way for many Indian students, including (former Prime Minister) Indira Gandhi at Somerville. India is a key part of our college and this scholarship will pave the way for more graduates to follow in their footsteps".
According to this scholarship, the 50% of the entire cost of the degree course will be covered which comes to around 36,000 pounds which includes both tuition fees and lodging. Since the college is celebrating the 150th birthday of Cornelia Sorabji this year, so they came up with this scholarship to honor her. The first awardee of this Cornelia Sorabji scholarship is a Chandigarh girl, Divya Sharma who will be taking up her Bachelor of Civil Law (BCL) at Somerville Institute.
The Oxfords wants to support bright Indian students who want to study in UK and quiet get admission in to this deemed university but steps back due to high costs involved in it. This scholarship would definitely be helping those students who want to have a bright career in Law from the prestigious Oxford University.
If you are also one of the aspirants who want to study overseas for higher education, then Global Tree is a remarkable platform who could help you in pursuing your dreams of studying in the top universities in the world.