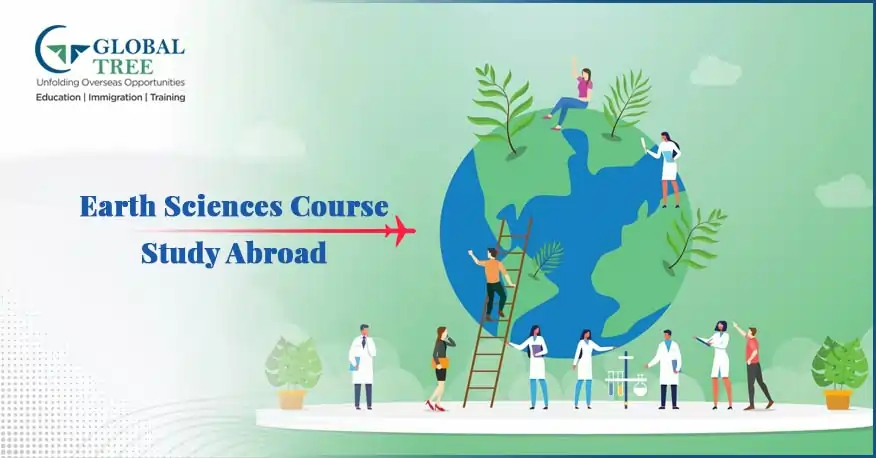 Introduction
Earth sciences make significant contributions to our understanding of the various ways society might adapt to the changing environment. Earth sciences include the study of the atmosphere, water moving on or beneath continental surfaces, and oceans and seas. Understanding the earth sciences aids in learning about the structure, functions, and characteristics of the planet. The stratigraphy, structure, and knowledge of the earth not only provide us with information about the chemical makeup of the earth's structure, but also help us to better the lives of the people where we work.
Who is eligible to study Earth Sciences Course Abroad?
Earth sciences can be a fulfilling field of study for you if you have a burning desire to be an environmentalist and a deep interest in learning how to conserve the earth's resources. Choose the Best Earth Sciences Course & Colleges to Study Abroad. If you wish to conduct fieldwork and engage in stimulating geological study, it is also a fantastic option.
How much does it cost to study Earth Sciences Course Abroad?
Both Bachelor of Arts (BA) and Bachelor of Science (BSc) degrees in earth sciences are frequently offered. Typically, they last four years. Students who have finished their undergraduate studies have the option of enrolling in a 2-year master's degree in earth sciences. In the US, earning an earth science degree typically costs AUD 35,000 year.
What is the Future Scope of Earth Sciences Abroad?
The need for environmental conservation is more important than ever because the world's natural resources are still depleting at alarming rates. Earth science specialists will be in high demand in the next years as a result of problems including global warming, melting glaciers, and increasing sea levels. Over the following ten years, the US Bureau of Labour Statistics predicts a 7% increase in job prospects for geoscientists.
(Read more: All about environmental studies course to study abroad)
Trending Career Options in Earth Sciences Abroad
Students who are interested in pursuing a career in the earth sciences have a variety of possibilities to consider.
Career as a Task Geologist
In advance of drilling, mining, or excavation operations, a project geologist evaluates a location and collects geological information. Their duties include conducting and reporting crucial surveys that could have an impact on mining operations, as well as testing the composition of the ground and geological formations.
Career as a Field Geologist
A field geologist studies the composition of the geological crust, in addition to other geological phenomena (such as earthquakes, landslides, and volcanic eruptions), as well as the alterations that the planet goes through. They are in charge of collecting soil samples, charting geological formations, looking into natural disasters, evaluating data, and creating presentations for other experts and the general public.
(Read more: Find Out the best options for a career in Geophysics)
Career as an Agent for Land Planning
A land planning agent is typically contracted on a project-by-project basis by the government. Monitoring how effectively and efficiently land is used and developed is the primary duty of the position.