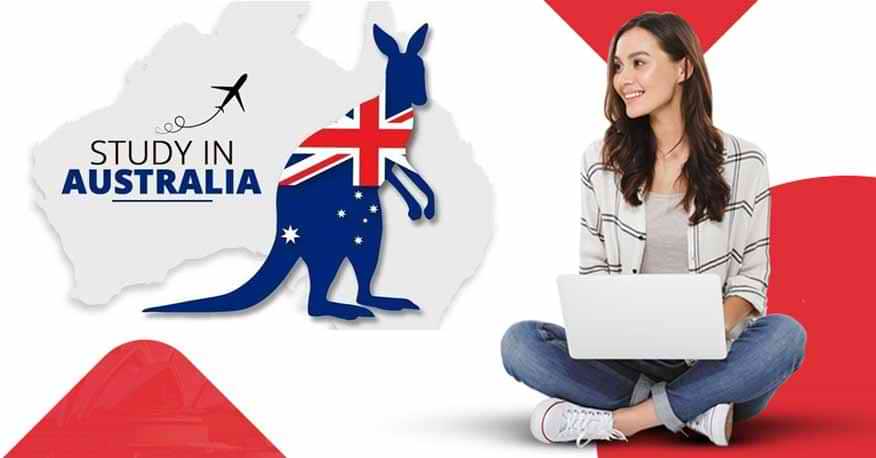 Post-Study Employment For International Students
Recent studies reveal that the largest factor contributing to a students decision to Apply to a University is the probability of obtaining a suitable job on completion of their course.
Many students who Study Abroad also intend to work in the same country from which they graduate. As a result, a vital factor for students who plan to study abroad is the nature of the job market in the country.
According to In the 2015 Times Higher Education employability rankings, most of the top ranked universities were from the same group of countries, viz UK, US, Australia, Canada, Germany, France etc.
Apart from the employability ratings of individual universities, other factors that need to be taken into consideration by a student who intends to go for an overseas education are, the ease at which a work visa can be obtained after education, the job prospects for international students, the cost of living and the ease of finding accommodation.
We present a comparative study of three countries UK, Australia and Canada on the basis of ease of working after graduation.
Finding Work After Studying Abroad In UK
Getting a work visa in UK
Students who study abroad in UK and desire to stay on after completing their course are finding it tough compared to other countries on account of New Immigration rules that are put in place. In order to work in UK after study a student will need an employer who is willing to pay an annual salary of 20,800 GBP at least and sponsor the student.
Most students apply for a Tier 2 visa to work in UK. Moreover there is a limit of four months within which a student has to find a job in the UK after graduation to change his status from Tier 4 (student) to tier 1(employment)
Graduate employment prospects for graduates and immigrants have begun to get better as employment rate for graduates is now around 70%. However, the job market in the country is still very competitive and there are a huge number of graduates who are applying for a limited number of skilled jobs.
The United Kingdom is a comparatively expensive place, with a high cost of living especially in larger cities like London. Rents are very high and as a result, Most Immigrants live in a house sharing arrangement with others in order to cut costs.
[Read More: Top Universities to Study in UK for Indian Students ]
Finding Work After Studying Abroad In Australia
Getting a work visa in Australia
Students who Study Abroad in Australia can continue to live and work in Australia for a year after their graduation as a part of a working holiday. In order to qualify, the prospective immigrant has to apply online at immi.gov.au.
The immigrant will need to pay the requisite fees and prove that they have enough funds to sustain themselves independently. Students can apply for a lengthier visa by the time the working holiday visa period expires.
The job market in Australia
In Australia, there is a lot of competition for Immigrants for Jobs that are popular. The rate of unemployment among youth is quite high across sectors. However, a few industries are employee driven as there is a shortage of labor in these.
Being a Graduate Immigrant of these industries, which include medicine, mining engineering, nursing and veterinary science, increases your chances of employment in Australia.
Cost of living in Australia
Australia is one of the most expensive countries for immigrants when it comes to cost of living. Almost everything in Australia costs more as compared to UK or Canada including the cost of rent. However, on the positive side, the wages paid to Graduate Employees are also much higher as compared to other countries.
[Read More: Top On-Demand Jobs for Australia Immigration]
Finding Work After Studying Abroad In Canada
Getting a work visa in Canada
Students who have completed their graduation in Canada can choose to stay on temporarily by applying for a post-graduate work permit (PGWP). The PGWP acts a bridge between completing graduation and applying for a PR. The work experience gained through working with a PGWP can be used to gain points under Canadian Experience Class for the Express Entry Program for permanent residency.
Canada is one of the most desirable countries in terms of job prospects. As the country is facing a labor shortage in many sectors it is looking towards immigrant workers to help fill the gap. Moreover, immigrants who are in a niche field with skilled background and those who can speak both English and French are in demand.
The cost of living in Canada is less as compared to other major cities in the developed world. Cities like Vancouver and Toronto may seem expensive to new immigrants on account of the high cost of rent. However, as wages are also higher in proportion a good standard of living is attainable. To know more about employment prospects after you Study Abroad, get in touch with Global Tree at Begumpet- Hyderabad, the Most Trusted Immigration Consultant in India.