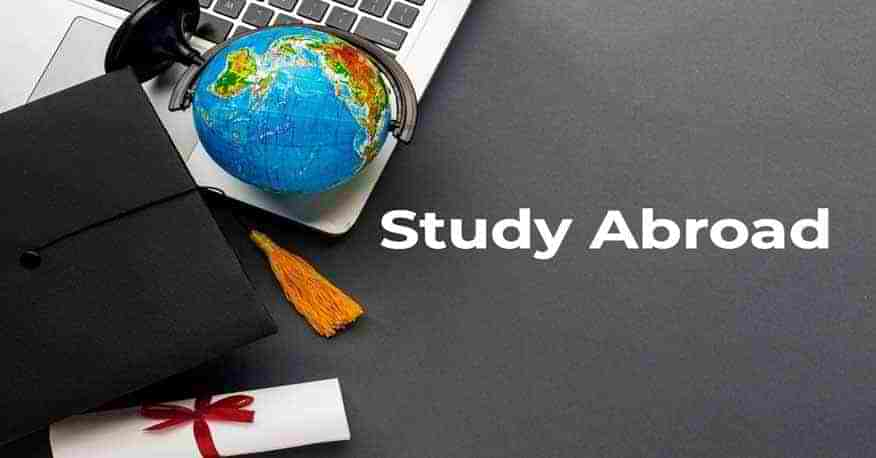 Which Courses Required for Study Abroad Program?
Whether you are a student aspiring to Study Abroad or a person hoping to immigrate to an English speaking country to better your life and prospects, you will be encountering the English language tests. Student's especially have to write an English proficiency test for admission into an academic program. Almost all the top business schools in USA, Canada, UK and Australia require students who wish to study abroad in their country to submit their scores from one of the three main English proficiency tests, viz, TOEFL, IELTS, or PTE. Often students are left wondering which would be the best exam for them to take. We provide a few parameters to consider before you decide which test to take
The Length of Each Test?
The TOEFL, which takes four hours on an average to complete is the longest test amongst the three. The PTE comes a close second generally taking around 3 hours. Students applying to Study Abroad will find that the IELTS is the shortest of the three, requiring just 2 hours and 45 minutes, and can even be divided over two testing days. So if you are short on time or uncomfortable with long tests, then IELTS is the one you should opt for. On the flip side if you are confident in your English skills, then a longer test can help you showcase your skills to the university you apply to for study abroad.
[Read More: Study in USA without IELTS and TOEFL - Universities List]
The Cost of Each Test
All three tests,
PTE, TOEFL and IELTS
are roughly the same when it comes to the cost of test. The cost can vary by location but they are mostly on par with each other.
Scoring for Each Test
The scoring methodology is different for each test. While the
TOEFL and IELTS
primarily use humans to score the tests, The
PTE
uses an automated scoring process for scoring all sections of the test, with no human touch. Some students who apply to study abroad, prefer to have a real person to interpret their answers. While others are more comfortable with automated scoring methods.
For the IELTS speaking section
, you will need to have a face to face conversation with the invigilator and some students, especially introverted ones find it to be a stressful experience.
The Content of Each Test Different?
All the tests assess the student's English, speaking, listening, reading, and writing ability, but each test has a different format to assess the same. While, the
TOEFL
is a standardized test, with a number of multiple choice answers, two essays, and 6 spoken questions.
IELTS
gives test takers who aspire to Study Abroad, a number of multiple choices and fill in the blank questions, two essays and an interview. The
PTE
is different from the two in that it has just one essay and twenty multifaceted questions which are designed to assess the student's skills through questions of different formats.
The Format of Each Test
The
PTE
is the most challenging when it comes to the format of the test. As the test is mostly computer based, the student will find that questions that are spoken cannot be repeated and answers have a limited time for entering. Also, there is no option for pausing or retaking your answers. Therefore students who face test anxiety are more likely to
opt for either IELTS or TOEFL in place of PTE
. However, if you have proficiency in speaking English and would like to showcase your skills then PTE maybe right choice for you.
[Read More: Are you bothered with a low GMAT score?]
For help in deciding which test is best for you, contact Global Tree at Begumpet, Hyderabad, the
best Overseas Education Consultant in India
and has an in-house training department that trains students for all
International Entrance Exams
such as IELTS, TOEFL, GRE, GMAT and SAT.