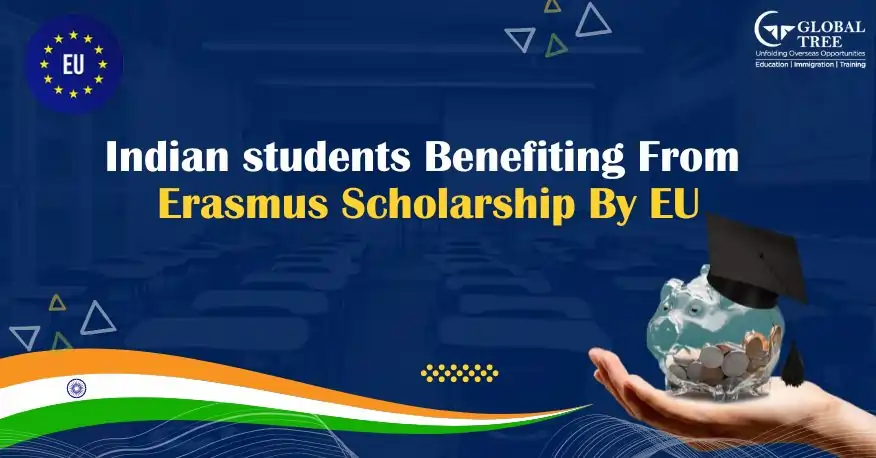 Students are getting benefited by the Erasmus
Many Indian students are getting benefited by the Erasmus (European Region Action Scheme for the Mobility of University Students) scholarships offered by EU member states to pursue higher education.
Erasmus Scholarships from EU member countries
Till now, as many as
5,300 Ind
i
an
students have availed these scholarships in order to pursue an Overseas Education. According to the EU Ambassador to India, Mr. Tomasz Kozlowski, from the year
2004
, Erasmus scholarships were opened for third nations. And since then students from India has been the leading beneficiary of this scholarship. Europe is the most popular destination for foreign students on the basis of providing quality education, a wide range of courses, richness in campus life and vicinity to Asia. Since the start of this scholarship, Erasmus has grown into
top scholarship program which is benefiting
around
3,00,000 foreign
students every year who look to pursue higher education. Thousands of Indian students from every part of the country have got this Erasmus Mundus scholarship. India is the overall single biggest beneficiary of this program. Last year, India stood at the second position after Brazil in availing these scholarships mainly for master's and
Doctoral Degrees
. The number of scholarships that were allotted to Indian students this year has increased by
20%.
An important growth factor during this period is the rise in the percentage of woman applicants to
33%
for availing this scholarship. Students who have got scholarships were pursuing higher education in the fields of engineering, natural sciences, economics, business, and management. With more than
50,000
students from India, Europe has now become the second most popular education destination for students from the US. These Erasmus scholarship programs have been getting support from the highest levels of the EU.
[Read More: How to Get Scholarship to Study in Ireland for Indian Students?]
EU pulling more Indian students
Many Indian students are migrating to EU to pursue higher education. The main reason behind this is the diverse range of availability of courses, accompanying costs and English as its medium of instruction. Many countries like Germany and France is witnessing a rise in Indian students who seek to pursue higher education in their universities. During this year's initial six months, EU has witnessed a rise of 40% in a number of students from India who Migrate to study in Germany or France. Around 4,500 Indian students have made the trip. With the UK as a most popular destination for abroad studies. Indian students are also looking at France and Germany as their popular education destination. Germany's attractiveness as education destination has been boosted up in few years for its fewer tuition fees, study courses, scholarships and monetary aid and enhanced post-study working rights for students from India. As per the latest figures released, India sends a second largest number of its students for abroad studies. Indians are exploring another choice that the US and UK, European universities are also raising the number of study courses they provide in the English language, and even in non-English speaking nations like Bulgaria. Poland has also been making efforts for attracting Indian students and nations like Lithuania has got students from India pursuing an education there. Many European firms are growing in India and internationally, thus offering job prospects
for Indian students graduating from EU nations
. At Global Tree,
our education counselors will guide you in selecting the right university and college as per your profile
. Know more about our fast and easy process for education in EU countries. Call us or please log into our website
Global Tree
.
[Read More: Best Scholarships for Indian Students to Study in Germany]