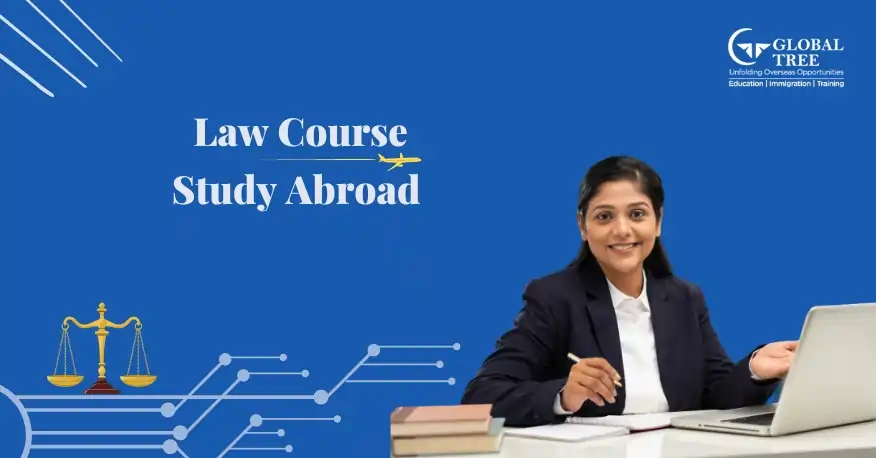 Introduction
Lawyers are licensed professionals who represent corporate, public, and federal agencies as well as individuals in courts. They assist their clients in securing their rights by using their understanding of the law, the judges, and precedents in special trials.
In the US, a law degree can be earned in about 7 years, and entry to a legal program requires passing the Law School Admissions Test (LSAT). The precise educational requirements to become a lawyer vary greatly from country to country, although many only require three years of law school.
Who is Eligible to Study Law Course Abroad?
Law studies are recommended for those who are good public speakers or debaters and who can quickly acquire a lot of material. Choose the Best Law Courses & Colleges to Study Abroad. An analytical mindset is another essential quality that future solicitors must have since it enables them to spot patterns and inconsistencies in cases, which strengthens their arguments. Furthermore, in order to write well and explain their positions orally, law students must have great communication skills. This fundamental ability will be essential in the workplace, where lawyers must interact with clients and persuade juries to find in their favor.
How Much Does it Cost to Study Law Course Abroad?
Getting a bachelor's degree is the initial requirement for starting law school. However, in several other nations, you can join right away in a bachelor's study in law. No particular bachelor's degree is required in order to get admitted to law school. To build a firmer basis for law, students typically opt to study philosophy, psychology, sociology, political science, or criminal justice. In the US, the cost of a bachelor's degree ranges from $20,000 to $40,000 depending on the college and program a student chooses. Typically, the period lasts for four years. You can apply for the best study abroad scholarships.
The LSAT (Law School Admissions Test), which consists of 175 multiple-choice questions and a written essay, is the next step. The writing test, law school report, and credential assembly service are all included in the $340 procedure charge. You can enroll in a school that offers a JD (Juris Doctor) degree program with the help of your LSAT score. It's crucial to complete your JD in the US at a university recognized by the American Bar Association (ABA).
Students who enroll in their top-choice law school are probably going to focus on a particular area of law, such as criminal, tax, constitutional, or environmental law. A law student in the United States can anticipate paying anywhere from $87,222 (for in-state, public school) and $153,804 (for private school) for the entire curriculum over the course of the three years it typically takes to complete.
In order to practice law in your state in the US, you must pass the State Bar Association examination after receiving your Juris Doctor. A law student might need to show up for the State Bar exams of various states because the laws and legislation in each differ.
During their studies, many law students complete internships at public or private businesses to get real-world experience. Research for cases, trial-day note-taking, and client interaction are all part of the job description. After reaching the aforementioned benchmarks, attorneys can apply for a variety of certificates to demonstrate their expertise in litigation.
What is the Future Scope of Law Course Abroad?
The US Bureau of Labour Statistics predicts a 9% increase in legal career prospects over the next ten years. The predicted annual abroad job opportunities for lawyers are a staggering 46,000! The need for solicitors and paralegals is anticipated to keep growing rapidly in the coming years. Legal services will always be needed by people, organizations, and government bodies, making this a lucrative and reliable career path.
Trending Career Options in Law Course Abroad
Use your knowledge or transferrable talents to pursue a variety of legal professional areas.
Career as an Immigration Attorney
Immigration attorneys assist clients in obtaining visas and residence permits for foreign nations. They also deal with citizenship issues and deportation. In the US, an immigration lawyer makes an average yearly compensation of $66,226.
Career as a Judge
A judge presides over court proceedings and trials; it is their responsibility to evaluate the evidence and ensure that a just decision is made in accordance with local, state, and federal laws. However, in situations requiring a jury, they might serve as mediators. In the US, judges make an average income of $83,002.
Career as a Professor of Law
A law professor essentially instructs and mentors legal students as they pursue their degrees. Additionally, they might carry on simultaneously practicing law. Their yearly average pay is $93,312.
Career as a Corporate Lawyer
Corporate counselors examine business agreements, rules, and corporate mergers to ensure that everything is carried out legally. They serve as a company's first line of defense in the event that a lawsuit is threatened. They make an annual income of $124,788 on average in the US.
(Read more: List top universities to study abroad for Indian students)
Career as an Officer in Political Affairs
Since these officials frequently act as liaisons or ambassadors for a nation, they must be proficient in both foreign and domestic law. They participate in creating policies that are advantageous to both governments and preserve the status quo. Political affairs officers make an average of $100,091 a year.
Career as a Patent Lawyer
Clients who often patent an innovation work with patent attorneys. They are in charge of submitting the patent application, examining any earlier ones, and aiding with copyright complications. They make an annual salary of $175,524 in the US.