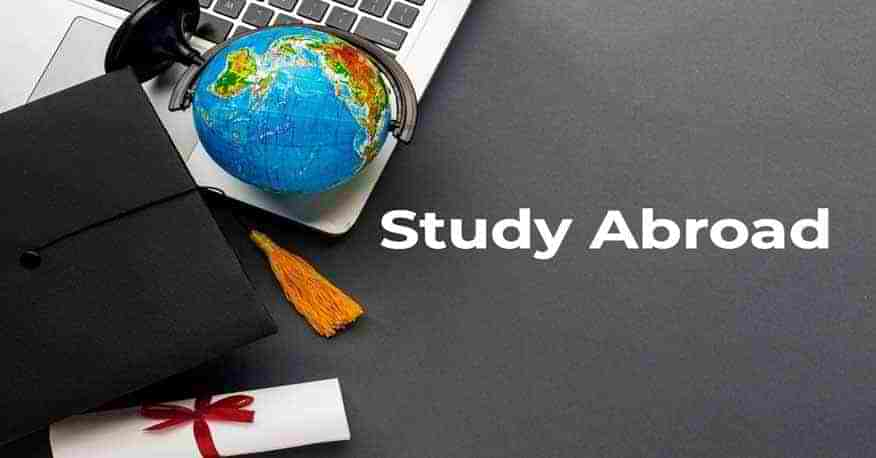 History as your Majors
When it comes to choosing a major, for higher education overseas, the traditional first choices for most students in India, always has been Medicine, Engineering and Management, with Economics and law coming a close second. All that however is changing in a major way, when it comes to the millennial and the generation Z. With a world of information at their finger-tips thanks to the World Wide Web, these new students and prospective students are making highly informed and decisive choices when it comes to their education or career. No longer are students looking at the obvious choices when it comes to their career. They are choosing from a variety of eclectic options, like gastronomy, data sciences, anesthesiology etc . One such option open to students today would be to do a major in history. However, unlike some subjects like Medicine, Engineering and IT, subjects like history can prove to be difficult when it comes to identifying a career path. What exactly does majoring in history involve? What are the best universities for majoring in history and what are the career prospects for a history major? Read on to find out.
[Read More:Is Anesthesiology, The Perfect Career Choice to Study Abroad?]
What will you Learn as a Student of History?
History as a subject involves learning about people and how they interacted with each other and for what motives in the past, this aspect of history will help the student to extend this knowledge to understanding human interactions and team dynamics even in the present day. History could also involve learning about societies and cultures that existed in the past, an understanding of the conflicts and alliances of the past, can give the history student an understanding of present day relationships between countries. A knowledge that can be useful when pursuing a career in foreign services, or as a humanitarian aid worker. History students also learn to identify, sift and verify facts from a vast amount of information, and propaganda. They learn to distinguish between myth and reality, a skill that can be put to good use in many ways. A study of history also teaches the student to analyze, simplify and present historical facts to the lay person in ways that can be easily understood, either through timelines, articles or graphs and charts. This skill would come in handy when it comes to pursuing a career in teaching history or journalism.
What are the Options after Majoring in History?
Students who major in history have a wide variety of options open to them, when it comes to choosing a career. At a high level, they could choose to opt for a career which has the study of history at its core, such as curator of art in a museum, archeologist, archivist, history lecturer or heritage conservation. Students could also extend the knowledge and skills they gained while studying history and apply them successfully in other fields such as human resources, journalism, law, corporate advisor, and many more from top universities to Study Abroad. Some specific career paths that emerge from the study of history at an undergraduate and post graduate level are
Working in Museums and Galleries
A wide range of jobs are open to students of history in museums and galleries at various levels. Students could opt for entry level administrative jobs, or could go for specialized positions like curator of museum art, conservationist, and historical guide.
Working in Heritage sites
Students of history can work in various positions in heritage sites such as property manager, conservationist, property guide and other support staff.
Working in charities
A study of history, helps the student to gain an understanding of the historical roots behind present day conflicts. This knowledge helps the student to better serve as volunteers in international charities in various capacities, including peacekeepers and humanitarian aid workers
Working in record offices as an archivist
Students of history can go on to work in government and private archival offices as record keepers and archivists. Thats why History is one of the top 5 Off Beat Courses to Study Abroad.
Working in universities and schools
Students of history can go on to teach the subjects in schools and colleges. The student can opt to teach history as a general subject, mainly at the elementary and secondary school level or could go on to specialize and teach a specific area of history such as medieval history, art history, or archeological studies at the graduate and post graduate level.
Working in architecture and conservation of ancient buildings
Students of history with a keen interest in architecture, could go into careers which involve the study of architecture of ancient buildings and their conservation for posterity
Working in local government or diplomatic service
Students of history can apply the knowledge they have gained from a study of past governments into various roles in contemporary governments
Working in writing and media
Students of history can use their knowledge of history and their skill in effective dissemination of information in careers in journalism, or a writers of historical fiction.
[Read More: Study Abroad Programs For Better Future Career]
Top Universities for Pursuing a Degree in History
Almost all universities have a history department that offers courses in history at graduate, post graduate and doctoral levels. Some of the best universities for pursuing a degree in history are, Yale University, Princeton University, Harvard University, University of Pennsylvania, Brown University and Columbia University in USA, and Oxbridge University, Cambridge University, Leeds University and Oxford University in UK.
For more information on various courses in history offered by these and other universities and how you can apply, get in touch with Global Tree, one of the Best Overseas Education Counselors in India, and you are well set on a successful career in history.