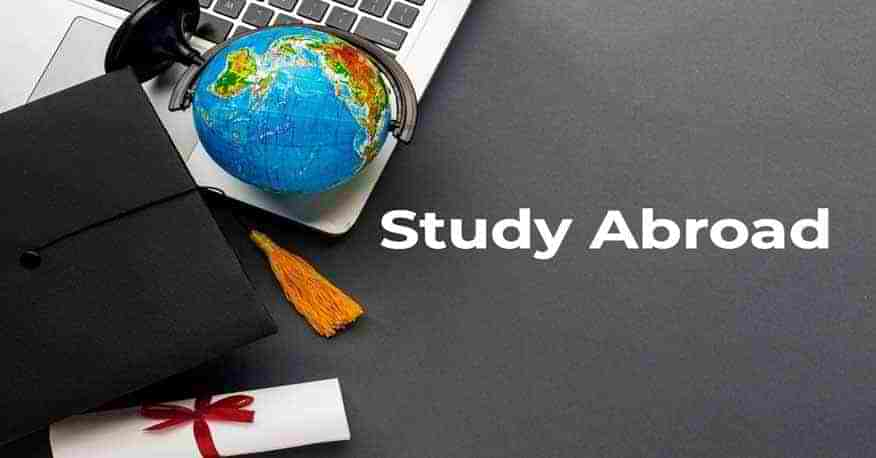 Study your Bachelors Abroad
The twenty first century is the information age, in which digitization has diminished borders across the world. In the evergreen Bollywood movie, Three Idiots, Aamir Khan said it best, "gyan to har jagah bat raha hai, jitna bator sakte ho, bator lo". Loosely translated, the line goes knowledge is available everywhere, but it is how capable you are to collect it. Bibliographies of great personalities in the world who have really proved something to the world, made me really feel that they have not pursued education for the sake of completion of their degrees. Instead they have followed their visions and their dreams. Great role models like Bill Gates, Mark Zuckerberg, and Dhirubhai Ambani have not pursued great degrees, or higher education but in fact have actively dropped out.
Bill Gates went to Harvard to study Law, like his father before him but ended up dropping out after he founded Microsoft and has consistently held the top spot on the list for the world's richest.
Mark Zuckerberg opted to drop out of Harvard in his sophomore year so that he can complete his project and gave us Facebook.
Another legend, Dhirubhai Ambani, an Indian business tycoon, the founder of Reliance Industries, who was the son of a teacher, but had little interest in studies, was not a brilliant student but an exceptional leader.
[Read More: Know About Father of Pentium Chip - Vinod Dham]
These bibliographies inspire to follow your inner voice instead of following blindly the pandemonium of the outside world. The world is crammed with opportunities, and students today are not restricted to choose to study some limited courses like MBA, medical, engineering or some other century old courses. A student needs to understand his or her career goal, and then choose from the list of courses available from a plethora of universities, active in the world. Everybody can't be Zukerberg or Gates or Ambani to perform without education, but everyone has a dream or vision to follow. The level of competition that a present individual has to face today is far more than what it was a decade back and the reason is globalization. Now, one has to compete with experts from around the world who are equally skilled with a diverse pool of experiences. A high-schooler can't expect to have a white collar job because Ambani had it.
The competition in the market is such that even to acquire a low grade job one needs to be a graduate. An article in the Wall Street Journal says that a bachelor's degree pays off six times more than a high-school diploma. The latest unemployment figures show that most of the degrees are not seeking as much as jobs due to low availability since there is a deficit supply and demand relationship curve here. This prediction about higher education in future has changed the vision of ROI for Bachelor Degree.
The return on Investment (ROI) for Bachelor's Degree has become questionable issue, as it depends on certain factors.
Now, the first thing to keep in mind is that your bachelor's degree is also a pathway for your specialisation or Master's, as in the absence of a bachelor's degree most of the universities wouldn't allow you to participate in the Master's courses.
The ROI of your bachelor's degree depends on your proficiencies as well as how efficiently you follow your vision.
Choosing the right course and getting enrolled in a prestigious university around the world is half the battle and yet is the step most notably overlooked. There are many top places to pursue higher education.
India is a land of talents, but talent is not nurtured well in the country as there are too many to be cared for.
Pursuing higher education in an international university will prepare individuals to face the global competition and to leave your mark.
[Read More: Best Countries to Study MBA Abroad]
If you are eager to get enrolled in an international university, then you can confidently rely on Global Tree, who are experts in the field and can assist you in achieving your goals. Contact us for more details.