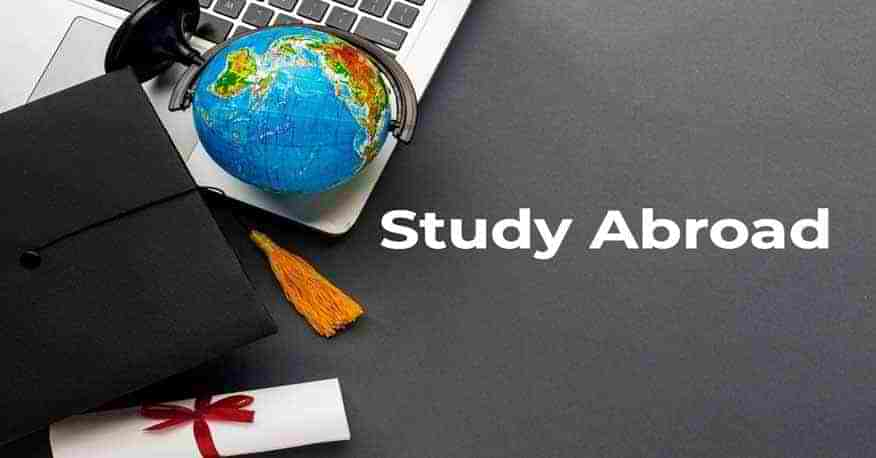 Apply For Overseas Education Program On Data Analytics
US being the largest market for Analytics/Data Science across globe, reaping the benefits could be more overwhelming. This blog aims at helping the students who choose to study abroad, eagerly waiting and dreaming of being a Data Scientist, finding their space in US Market pool and making an impression further earning smart in big figures.
Data Analytics is much sought-after course for students who choose to make a career through Overseas Education. Consider below criteria while selecting the University for Data Analytics
[Read More: Apply To Study In USA]
Consider the program name: It comes in different forms and names such as Masters in Marketing Analytics, MS in Machine learning, Masters in Analytics, MS in Applied Data Science, Masters in Applied Business Analytics Management, Masters in Business Analytics, Ms in Computational Biology and Quantitative Genetics, Masters in Predictive Analysis, Masters in Information Systems, Masters in Data Science, MBA in Business Analytics and so on as the course name differs in your Data Analytics Career
Consider the curriculum: The subjects of study determine the relevance of the program. Generally the course curriculum is divided into core courses which are compulsory and electives which are chosen from a number of optional subjects
Practicum: Generally practicals are performed as Internships, Apprenticeships, Hackathons which play an important role in working off- campus on a real time environment, because Data Analytics is an Application-oriented program and exploring and sharpening the skills for the same is recommended
Collaboration: Consider the companies that are collaborating with, and programs conducted such as, Research, Technical Debates, and Seminars
Analyze the Research programs: Research in any industry makes a major impact, so does Data Science. If the student is interested in research, it is the most essential component of career and a good choice.
Peers: The bunch of students the candidate involves with makes much difference. This sharpens the learning skills invariably with peers who may already have collaborated or in touch with other companies
Faculties: Consider the teaching staff; they should be well qualified, experienced, informed and updated with changing techniques and trends of the market.
Rankings of University: As a student going for study abroad program, it is very essential to know the rankings in data science for the past 3-4 years(minimum)
Earnings: Data Science is a course on huge demand and the student can expect the investment returns at the earliest because the returning figures are smart. Its win-win for both employer and the employee
Know the opinions: Discuss with peers of home country, lecturers, consultants, past students to know the practical experiences before logging on to internet and browsing about Data Analytics.
While the student is busy selecting the Data Science in any University, consider these above parameters. Below are a Few Best Universities Listed for Data Science for candidates information and knowledge?
MS in Data Science, New York University:
This is renowned University and bagging an MS program will sure be an advantage. The students who aim to study abroad and choose this University can access different departments such as biostatistics, business, economics, and so on. The course runs through Semester system in 3-4 semesters.
Curriculum: 12 courses, 36 credits
6 core subjects, one internship in final semester
6 courses are electives
There is ample of practical training and research opportunities for Study abroad students as the department collaborates with well reputed industries
Ms in Analytics, Georgia Institute of Technology:
The course is run by collage of Engineering in collaboration with business and computing departments at Ga-Tech
Duration : 1 year
Curriculum : Analytics Tools, Business Analytics and Computational Data Analytics
Subjects: 5 core subjects, 5 electives
Internships : 2 (plan for Hackathons)
Internships are in collaboration with industries which is an advantage
MS in Machine Learning Carnegie Mellon University:
Apart from other common features the course curriculum consists of
Theoretical machine learning as core subject, 2 electives and 1 internship
Affordable tuition fee
Preferred for students who plan o pursue doctorate this University is a best option.
MS in Analytics, North Carolina State University:
This University first introduced Advanced Analytics as its first program in 2007. GRE score is not required for admission but TOEFL Exam Is Mandatory.
Duration: 10 months
Curriculum: Math, Statistics and Statistical Techniques
2 Practical Courses, no internship
MS in Data Science, Columbia University:
Highly reputed University and Masters Program is run by Data Science Institute located in Columbia.
Duration: 16 months, 3 semesters, 1 internship
Curriculum: 30 credits, 6 core subjects. Computer Science, Probability, Statistics, Machine learning, 1 internship in final semester, 3 electives
Research projects are handled by 7 Research Centers of Data Science Institute.
[Read More: Study In USA Without IELTS & TOEFL]
To know more about Data analytics and different programs in different Universities contact Global Tree who are certified Overseas Education Consultants and Immigrant Advisers having well informed and updated counselors. The consultants boast of having their presence across 15 branches in India apart from 5 branches in Hyderabad. Call Global Tree to fix an appointment with counselor for your further visa process.