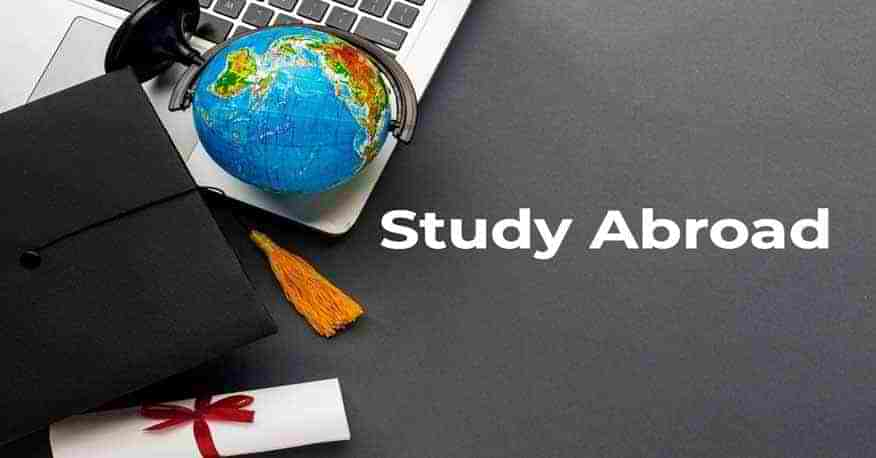 Robotics, occupy a Significant Role in Study Abroad Programs!
Humanoid Sophia draped in an Indian Sari made its spectacular debut in the much-awaited Tech Fest at IIT Mumbai. Though the program went to be a bit disappointing due to malfunctioning, later the crowd who waited curiously for the return of Sophia puffed up with cheers to see the artificial general intelligence (AGI) of a Robot named Sophia manufactured by
Dr. David Hanson, CEO, Hanson Robotics Limited
, a Hong Kong-based robotics company. In October 2017, Saudi Arabia granted Citizenship to Sophia. This made Sophia, the first humanoid to be granted Citizenship of a country. Sophia has the ability to answer smartly while making facial gestures accordingly. Today's Sophia proves accelerated Technology! Though there is a threatened reaction among the crowd regarding the evolution of robots, which reduces the labor remarkably there is also a positive aspect to it. They multiply the production in an industrial setting, which reduces the effective cost significantly, with a flow of profits. Students are passionate about Robotics as a major and Study Abroad Programs boost their careers adding value to it. Utilizing the robots positively triggers to be more appealing to the modern generation. Therefore, studying abroad with Robotics as a major in a
bachelor's or Master's program
proves to be worth it. The different combinations of courses in the top universities abroad for students who choose overseas education help the progression of their career to embark on new heights. Once the course is completed the student can be placed successfully without the requirement of any further training. Robotics is a combination of mechanical, electrical, and computer science engineering. The demand for automation and robotics engineers is increasing day by day due to the high demand in industrial settings. Hence the increase in standards of education through study abroad programs also increased. Find out below the different study abroad programs for overseas students who wish to
pursue a career in Robotics
.
[Read More: Top 3 Universities to Study Architecture Abroad]
University of Central Lancashire, Preston, UK
University of Central Lancashire, Preston, UK offers foundation courses for the students who are interested to become specialists in Robotics Engineers through overseas education programs. The knowledge imparted here connects all the necessary strands to develop robotic and mechatronic systems for modern manufacturing, aerospace, and nuclear industry.
Scope:
Placements will be with Tele-operated, Semi-autonomous and
Autonomous Robots
to amalgamate sensing, control theory, and computational intelligence providing hands-on experience and technical skills with creative thinking, problem-solving and critical decision-making.
Duration:
4 Years
Level:
Undergraduate (full time)
Lawrence Technological University, Michigan, USA
Lawrence Technological University, Michigan, USA offers a Bachelor of Science in
Robotics Engineering
in the study abroad programs. The syllabus includes Physics, Statistics, Calculus, Computer Science; Fundamentals of designing, Unified Robotics, Mechanics of materials used, Microprocessors, Data structures, circuits and electronics,
Mechanical engineering Graphics
, Engineering Cost Analytics, and so on. The syllabus contributes to the effective manufacturing of a Robot because hands-on experience is provided.
Scope:
Placements will be provided in the fields of Computer-aided-manufacturing, Robot-motion planning, Computational geometry, micro processing, artificial intelligence, and digital electronics.
Duration:
4 Years
Level:
Undergraduate level
Purdue University, Indiana, USA
Purdue University, Indiana, USA
offers bachelor's and master's programs along with
Ph.D. in Robotics
. The syllabus includes mechanisms of aerodynamics, design, sensory movements, hydrodynamics, Control, and trajectory tracking, preparing the student for the manufacturing of Robots in a confined and unstructured environment.
Scope:
On successful completion of the course the degree holders can be placed in the fields of nanotechnology, design, biomedicine, manufacturing, and so on.
Duration & level
Undergraduate:
4 years Graduate: 2 years Ph.D.: 2 or more years according to the Research done.
[Read More: Careers in Naval Architecture and Marine Engineering ]
Research findings state that by 2025 Robotics and artificial intelligence will spread into daily life. Probably, in the industries of healthcare, customer service, transport, logistics, and so on. Though the concerns rise about cutting down on jobs with driverless cars, or pilotless drones, the robots actually, create jobs by inventing new types of work and by employing robots in our daily life. To know the complete information about foreign education in Robotics and other overseas education programs for bachelors and masters abroad, contact Global Tree
Overseas Immigration and Education consultants, who are certified immigration consultants
, and awarded education consultants.
Global Tree
branched in
Begumpet
is equipped with counselors who can provide expert advice on courses, Universities, and scholarships, suitable for you. Log on to our website to find the nearest branch among the
14 branches in India
.