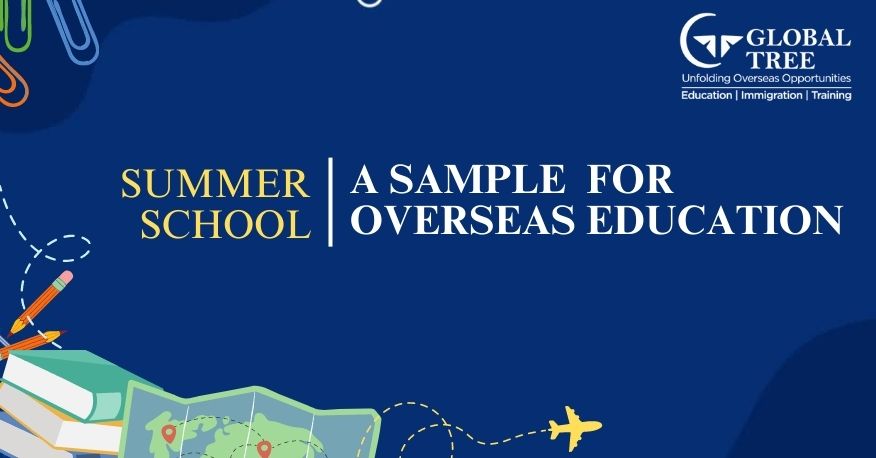 Study at Summer Schools Abroad
Say the word summer school, and for a majority of us, the word brings to mind, the special classes our parent's would send us to in the summer holidays to brush up on our reading and math skills. But now summer schools have taken on a whole new meaning. A host of Ivy League and other prestigious universities like Oxford and Cambridge are offering summer school programs. The summer school programs are aimed at high achieving teenagers who wish to sample what life would be like at their university of choice. The students can attend classes and sample college life during their stint at summer school. Many universities across the world offer some kind of summer programs for students who wish to see what life would be like on campus, or are just interested in taking up a specific course offered.
Harvard Business School, one of the oldest and top Ivy League school in the USA offers more than 300 courses spanning 60 subjects in its summer program. Summer school at Harvard can range from a three week session to a seven week one. Harvard also offers a seven week, secondary school program for high school students. The program allows the students to not only experience life at Harvard first hand, but also to earn college credit. Not to mention the boost it would give to one's resume and college applications.
The prestigious Oxford University in London, also offers summer school programs for students as young as ten years old, and up to 24 years old. The students are taught by experienced Oxford teachers, live in Oxford college accommodation and experience the rich culture of the college.
[Read More: Top Universities to Study Abroad for Indians]
Yale too offers summer courses at its college in new Haven. It offers courses on over 150 subjects. According to the Yale website, the summer courses are taught by their renowned world class faculty and the summer session students have access to all facilities enjoyed by full time Yale students. Yale summer sessions run from two weeks to six weeks.
UC Berkeley meanwhile offers summer courses ranging from three weeks to ten weeks. It offers up to 600 courses in its summer sessions program. UC Berkeley also offers a separate Pre-Collegiate program, catered especially to high school students. Students opting for the pre-collegiate program can earn college credits and also get a UC Berkeley transcript. Summer school programs offer a host of benefits. They help the student to immerse themselves in the culture of the university they are studying at. They get access to the same world class facilities and world renowned faculty enjoyed by full time students of the university at a fraction of the cost. They can in some cases, such as the pre-collegiate program also, get transcripts and college credits from the universities. They get to interact with students from all over the world and thus broaden their world view and increase their chances of success in the real world The summer programs don't come cheap.
[Read More: Top Tips that Help you Find Right Study Abroad Program]
Tuition fees for a summer course at Harvard can cost anywhere between 3050 USD for a three weeks course to 6100 USD for a seven week course. Housing, health insurance, I-20 and registration fee costs also have to be borne apart from the tuition fees. A summer session at Oxford can cost anywhere between 4895 GBP to 8295 GBP. A summer session at Yale can cost anywhere between 750 USD to 3900 USD. Though the costs of summer school are exorbitant, as the saying goes, there are no free lunches, and one must look at the myriad and often intangible benefits before taking a decision regarding summer schools.
For more information on how to enroll for a summer session at your college of choice, you can get in touch with Global Tree, a Top Overseas Education Consultancy in India.