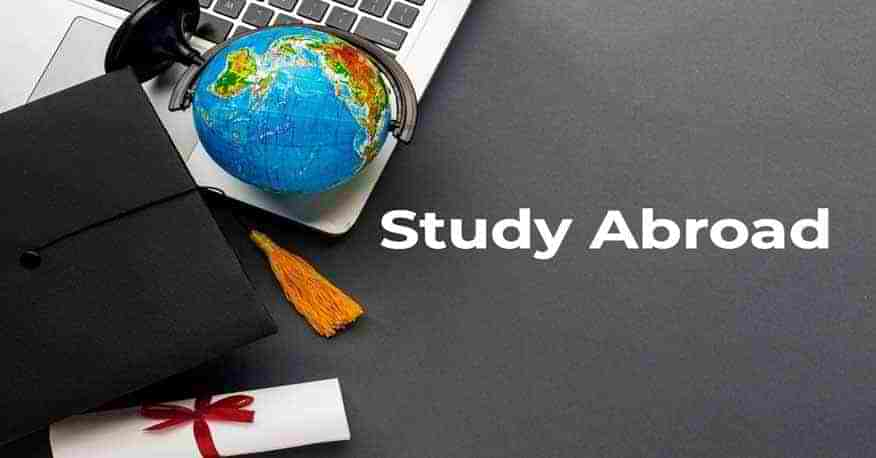 Best Offbeat Careers
The ambition of most students has always been to study at a top university, get into a lucrative and popular career and climb up the corporate ladder at a comfortable pace. However, there are a few students who like to move away from the herd and trod their own unbeaten path to glory. A number of millennials and generation Z kids are moving away from the well-established careers followed by their predecessors and are opting for pursuing their passion for careers in offbeat professions. Many universities around the world provide opportunities for students who wish to study abroad in these eclectic professions. We take a look at some of the off-beat career paths and the best places for kick-starting your careers.
List of 5 Top Careers to Study Abroad
Wildlife photographer
Wildlife photography is a career that brings together a passion for art and a love for wildlife. Wildlife photographers need to shoot pictures of animals their natural environs and need to have a taste of adventure. Their job is much like the erstwhile hunters of yore. Heading to a forest or Jungle setting up a lookout- stalking animals and so on. The only difference is hunters shoot the subject with their guns whereas the photographer shoots the subject with his camera. The thrill and adventure are the same, but wildlife photography is a more ethical option.
How much can you earn?
According to the U.S. Bureau of Labor Statistics, the average annual wage of all photographers was $40,280 per year, or $19.37 per hour, as of May 2015
University of West England - United Kingdom
The University of West England in Bristol, UK offers an MA in Wildlife Filmmaking for students who wish to pursue their abroad education in uk the subject of wildlife photography. The university has partnered with BBC Natural History Unit (NHU) for the course. As a result, students who take up this course get to attend talks and film festivals where they can meet professional wildlife filmmakers. Students who graduate from the university go on to work for major publications and channels in the UK and around the world.
Political Campaign Manager
If you have a nodding interest in politics, then becoming a political campaign manager can be an ideal career choice for you. Political campaign managers are in charge of managing the campaign for a politician's election bid for public office. They are responsible for providing a range of services which include political consulting, public relations and fundraising. They oversee the hiring and training of other staff members and volunteers in a political campaign. The job can be exciting and rewarding at the same time.
How much can you earn?
A Campaign Manager can expect to earn upwards of 60,000 USD on an average in the United States. At the higher end, the campaign managers of some high profile politicians can expect to earn as much as 2,00,000 USD per year
Fordham University - USA
Fordham University in New York offers a Master of Arts in Elections and Campaign Management for students who want to pursue their abroad education in usa. The program prepares students for performing senior-level positions in a political campaign and connects the students with top consulting, media and campaign firms and provides them with the tools required for running a successful campaign.
[Read More: Top 11 Universities in the USA ]
Ethical Hacker
Ethical hackers are also known as White Hat hackers are responsible for working with corporations and government agencies to investigate their networks with a view to finding security loopholes and plugging vulnerable networks. It is an extremely rewarding profession as it helps the hacker to know that he is helping to protect businesses and institutions from losing large amounts of data and being at the mercy of malicious hacker.
How much can you earn?
The average salary for a Certified Ethical Hacker is upwards of 70,000 USD per annum
University of Abertay - United Kingdom
The University of Abertay in the UK has an ethical hacking course that covers all aspects that are required to launch a successful career in ethical hacking. The course covers all aspects of ethical hacking and is perfect for anyone who is interested in the business of online security.
Vineyard manager
A vineyard manager is responsible for managing all aspects of successfully running a vineyard which includes supervising and training the employees, planning the planting and harvest of crops, budgeting and making adjustments to the business plans. Other responsibilities for a vineyard manager include monitoring the quality of the grapes and recommending ideas for making quality wine.
How much can you earn?
Vineyard managers can expect to earn upwards of 80,000 USD per annum
Plumpton College - United Kingdom
Plumpton College in the UK offers A BSc (Hons) in Viticulture and enology that teaches its students a comprehensive knowledge of grape-growing as well as wine-making. It is the perfect course for someone who is interested in a career in the production of wine. A number of graduates from this course have become successful vineyard managers for large and well-established vineyards.
[Read More: List of Top 10 UK Universities For Indian Students]
Equine Therapist
Horse races are prestigious and much-awaited events in many parts of the world. A large amount of money is exchanged in the form of bets and prize money during these races. Needless to say, it is important for the horses who take part in the race to be in excellent physical health. One profession that ensures that the horse is in perfect condition for the race day is Equine physical therapists. If you are a horse lover then this is the ideal profession for you. Equine therapists use knowledge of sports medicine physiotherapy to treat the physical problems faced by farm horses as well as racehorses and work to keep them in fit condition.
How much can you earn?
The average salary for an equine therapist is upwards of 90,000 USD per annum
University of Trent - United Kingdom
The University of Trent offers an Equestrian Psychology and Sports Science degree which focuses on equine behavior and human-horse relationships. Students who have a passion for horses can opt for overseas education at the University of Trent.
To know more about offbeat career paths and how you can benefit from studying abroad get in touch with Global Tree at Begumpet Hyderabad, the most trusted overseas education consultant in India.