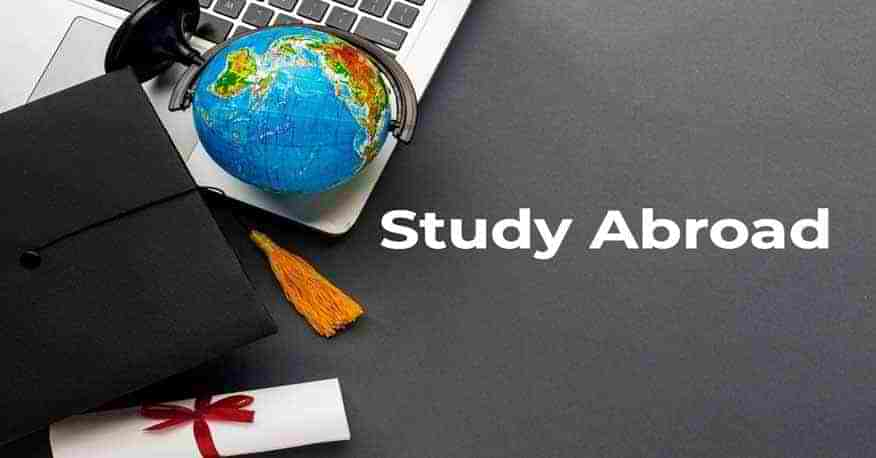 TOEFL & SAT?
Are you preparing for a test like TOEFL and SAT? Dont make it stressful because of poor planning, Here are few tips that all those aspiring students could learn before taking these tests as a part of the admission process in the US college.
Prepare Timely For Taking Up The Tests
Once a student has decided to Study in the US at any university, they require planning their test dates. They should check online for the dates available and locations and then should also evaluate their readiness. This includes thinking about where they should take the test and preferred timings.
These are few considerations that could minimize the stress and panic of taking the SAT or TOEFL tests. Students could mark down their exam dates and should also make a countdown on their mobile phones; this would help them in planning their schedule of education.
Students could also set regular period and could also evaluate what they had studied every time. Students could take notes so that they could review.
[Read More: List of US Universities Accepting Students Without IELTS or TOEFL]
Making Good Utilization Of Free Resources
Apart from taking classes for test preparation, there is a number of resources so that students could take benefit of. For instance, they could look up towards previous exam online queries.
The official website of SAT offers a query each day. Students can also check with their local library in their hometown for preparation books, while it permits students to get familiarize with the format of the tests.
Students could also check the online forums that are made available for test takers for sharing their tips and where students could also search some emotional support as well.
Documents Checklist For Each Test
Students who are likely to go for SAT and TOEFL tests should ensure that they check the various requirements for every test. Few tests may require your passport, while other tests might not. For TOEFL test, your passport is required.
Research Regarding Test Center Locations
Students can plan their travel to test centers, and ensure that they got an alternative mode of transportation in case their original plan of commuting doesnt work out. If possible, students could also visit the test center a day prior taking their test.
Dont Lose Focus
There would be many students at the test center along with you. Dont let your focus get distracted. Trust yourself, as you are well prepared and you are a step closer to pursue your dream of Study Abroad. Relax and give your exam with full concentration.
Common SAT fears of foreign students
Most of the Foreign Students don't speak in English that could frighten them in competing with thousands of other students in SAT and TOEFL. Dont get scared of these tests, check how could your SAT test frighten you in searching ways to fight back.
Educational Readings with Field Knowledge
Most of the foreign students are frighten of long reading sections. Get prepared for it and dont get surprised if anyone has to read about different topics and topics from educational subjects.
The easy way to handle this fear is by treating these passages like they appear on Discovery Channel or going out for an adventure. You may reply wrong answers if you dont understand the important notions of readings, so read those. Your attitude while reading is vital as your language skills.
Get genuine interest in what you read; it would help you in remembering important details. Students should be hungry for more information; by doing this you would rock your answers. Students should also read newspapers that would help them in making familiar with other topics. Enhancing your reading skills would assist you in taking up the test easily.
Those Weird new words
Students often get frustrated when they come across new words which they had never come across while reading a paragraph. SAT test would ask you for guessing the meanings of those new words. Students should learn as many new words they can while preparing for the SAT and TOEFL tests.
Try and discuss new words each day with others. Students should make a list of words and learn them every day. Students can learn through flashcards or by writing down on paper, imaging latest words are important for remembering them. The more you read the more you understand.
[Read More: Best Ways To Prepare For SAT Test]
Complicated Maths Queries
Foreign students have to brush their knowledge in Maths for acing the test. For SAT test, students can get knowledge of calculus or trigonometry functions. Getting knowledge of Arithmetic, Geometry, Algebra, Statistics, and Probability is more than enough.
Often these tests try to confuse students with some tricky queries with their wordings, unusual way of asking queries and confusing illustrations. Students should read questions and summarizes problems using their own figures and expressions for decoding the problem. Practice more and more.
Dont get scared while taking up your tests, have a correct attitude on your face. Give yourself time to digest all the latest knowledge about these tests that you would learn. If you are looking to Study in US and want to take SAT or TOEFL tests, it is recommended that you go with one who got years of experience in the Overseas Education and Training Process.
Global Tree is among the Best Education and Training Consultants in India has got a team of expert trainers who will offer training on these standardized tests.