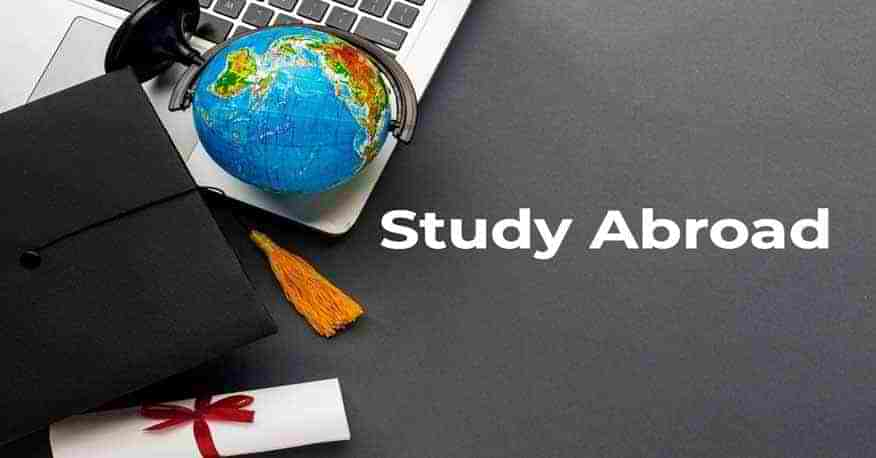 Apply through Educational Fair
Educational Fairs are places where different Universities congregate at one place and showcase their colleges, campuses, course curriculum, faculty and infrastructure to prospective students. Campus tours are an integral part of deciding on which university the student chooses to complete his degree from. Many a time students who wish to pursue their education overseas are hampered by the fact that they are not able to visit their shortlisted colleges before taking a decision. Education fairs provide a fun way for students to learn about colleges and universities from other countries without actually visiting the campus. During an education fair, delegates or admission officials from a number of universities are generally available to give an introductory session on the college and its courses and to answer any queries that the students may have. Education fairs are great places to learn more about getting into colleges and pursuing an overseas education. Of course, you could just walk into an education fair and learn something from it, but you can immensely multiply the benefits of visiting the fair if you implement the following step
Research the Website
The first step you should take before going to an educational fair is determined a few colleges from the list that you would be interested in and run through their website, you do not need to research the whole website just a cursory look through is enough. This would save you a lot of time at the fair itself because then you would not be asking questions on the availability of your favorite course or the location of the campus, you would be able to focus on relevant questions (more below)
[Read More: Guide to Choose best University to Study Abroad]
Pay Attention
During the course of the fair, you would be meeting officials representing different universities, who would be happy to give you an introduction to their university and also to answer any queries you may have. It is extremely important to play close attention to what is being told so that you can make an informed choice
Zero in on your interests if possible
Even before you enter the educational fair, it would be very helpful if you could zero in on your interests and narrow down your choice of subjects to a few. Coming in with a vast and varied choice of subjects would mean spending a lot of time at each university. To be able to gain in-depth information from your visit to the education fair it is advisable to zero in on your interests
Learn about the curriculum
Learn about the curriculum available at the various universities you want to learn more about, before approaching the education fair. That way you could save a lot of time by going directly to the universities teaching the subjects you are interested in, and then approach the other universities.
Prepare a list of relevant questions
How often has it happened to you that you have gone to the Doctor and forgotten to list all the symptoms or you have gone to the grocery store but you have forgotten to bring a few items? Haven't you wished you had taken a list of you? Well, a list is imperative even, in this case, making a list of questions beforehand ensures that you do not forget any questions and also helps you to think through your questions beforehand and thus make sure your questions are relevant.
[Read More: Why Indian Students Prefer Stem Subjects For Study Abroad?]
Bring your transcripts and other supporting documents
It is always advisable to walk in with your transcripts at such events, as many universities conduct spot assessments for the students
Be confident and talk about yourself
Last, but not the least be confident and approachable in your speech and demeanor. Ask questions about the university, but also talk about yourself. Who knows, one of the universities at the fair may very well turn out to be your college and the officials representing the university your faculty- so it always pays to make a good first impression Global Tree is consistently proving itself to be one of the best overseas education consultancies in India, through various measures it is taking for opening up the world of overseas education for the Indian student. One such measure it is taking is to organize Education Fairs for students.