ARTIFICIAL INTELLIGENCE (AI) TRENDING SPECIALIZATION TO BRIGHTEN YOUR CAREER!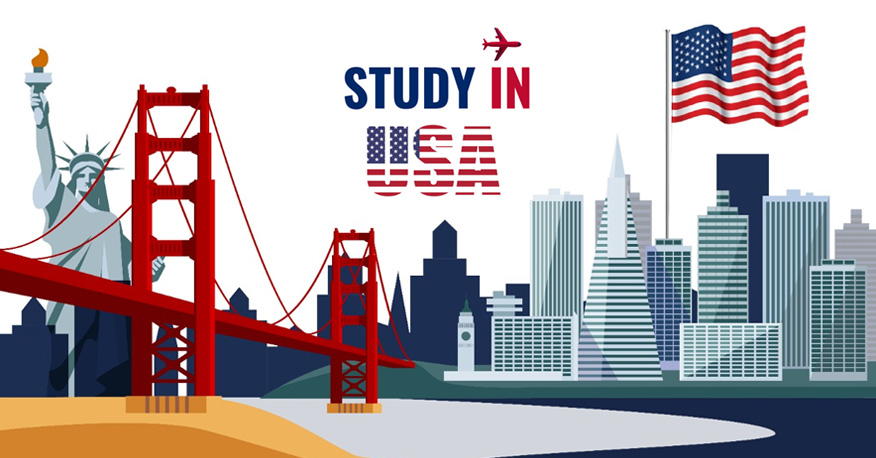 Artificial Intelligence For Study Abroad Program
The most trending topics among the students who wish to pursue a specialization after their graduation is Artificial Intelligence. It is different from the natural intelligence which is colloquially interpreted as the intelligence demonstrated by machines imitating the cognitive senses of humans while associating with human minds for learning and problem solving which are programmed previously to be capable of meeting the needs of the end user.
The science which involves engineering of computers to perform tasks requiring human intelligence and cognitive skills such as speech recognition, translation between languages, visual perception, and decision making is Artificial Intelligence. It develops computers that can think and perform tasks.
Scope Of Artificial Intelligence For Your Study Abroad Program
As our day to day life is increasingly involved with the use of machines, in order to make them capable of utilizing in different environments, Artificial intelligence is required wherein, the machines are equipped to use their intelligence in performing a task assigned to them. AI has become an integral part involving computer science which helps in problem-solving, using social intelligence, general intelligence.
[Read More: Student Visa Process For Study Abroad]
AI helps in data mining, medical diagnosis, mathematical solutions and provides the plan for gameplay in chess, interpreting complex data in military simulations, delivering the content to the right destination at right time. And those who study AI can get into the senior level positions in their career as Software Engineers, Robotic Scientist, Game Programmer and Computer Scientist, earning decent amounts.
The various Universities from different nations offer courses in Robotics, Artificial Intelligence for international students who choose the Study Abroad Programs. Scholarships, funding, grants, financial aid are also available for abroad education in the universities of different nations.
Artificial Intelligence For Your Study Abroad In Universities
There are different Universities Abroad promoting the courses for the students who would like to make their career in Artificial Intelligence, through Study Abroad in USA.
University of California
University of Southern California
Georgia Institute of Technology
New Jersey Institute of Technology
University of Southampton
University of Edinburgh
Universities in Canada offering Artificial Intelligence for study abroad programs
University of Manitoba
University of Alberta
Carleton University
Dalhousie University
University of Ottawa
University of Saskatchewan
Simon Fraser University
University of Manitoba
McGill University
University of Waterloo
Concord University
York University
University of Waterloo
Universities in Australia offering Artificial Intelligence in their study abroad programs
Monash University
Australian National University
University of Technology, Sydney
Universities in New Zealand offering Artificial Intelligence for study abroad students
University of Canterbury
University of Auckland
Universities in Germany offering study abroad programs in Artificial Intelligence
[Read More: Study Abroad By Taking Up An Internship Program]
Learning mathematical logic along with trending programming language is most important for the students who choose Artificial Intelligence as their specialization during the study abroad programs. Previously it was C++ and JAVA that the most operations required but the student must be keen to research about the language they prefer learning. If the biology student likes to learn Artificial Intelligence, then study of Psychology, Physiology and especially neurology is much preferred.
The path of nerves and their physiological influences on the human body is what helps the student in handling artificial intelligence. To know more about the career prospects of pursuing a course in Artificial Intelligence, get in touch with our Overseas Education Consultants at Global Tree.