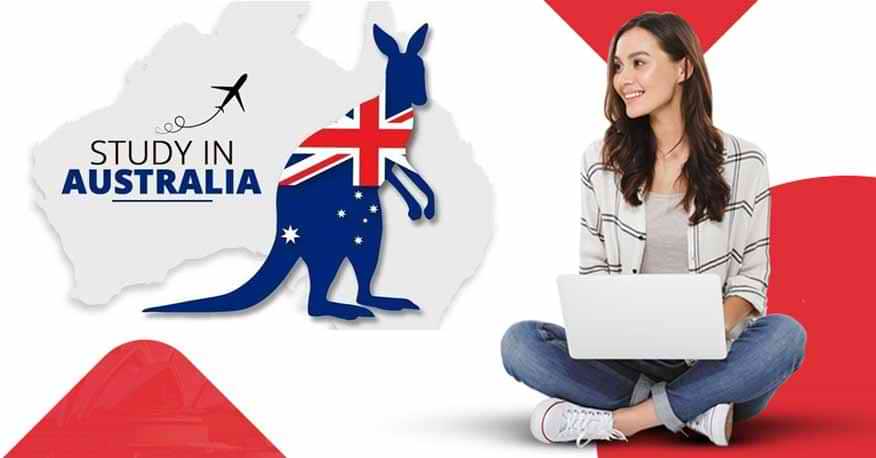 Study in Australia - 6 Things to Enhance your Decision
Where do I head to for my Masters? This is a question that almost every fresh graduate encounters after their under graduation. There are a number of foreign avenues to explore for while searching your destination for foreign education. These avenues offer excellent educational and career advancement opportunities to brighten your future. Australia is one such educational destination offering impeccable knowledge, skills and internship opportunities for domestic as well as international students. Australia stands as a popular destination for overseas education students who prefer study in Australia to concrete their future.
Australia - A Safe Place for Study Abroad Students
Being a developed country, Australia is a safe haven for students from different nations. Because of the varied cultural mix, language and food are never a problem. Apart from the excellent educational opportunities, Australia is also a great place to live in. The dry and airy climatic conditions, wide variety of flora and fauna, and international student-friendly norms, make Australia the best overseas education destination. However, students planning to study in Australia will have to research about the destination and analyze if it is an ideal choice for them.
Weather: The climatic conditions in Australia are varied. Some say that it is usually sunny but then, one can expect four different seasons all in the same day! This typical weather conditions in Australia are required to be known by students who may need some time to get used to it. However, once they get habituated, it is an ideal place to live in. Southern states of Australia are colder as compared to the rest of the country.
[Read More: 10 Steps To Apply & Study in Australia]
Cost of living: There is a common notion that cost of living in Australia is on the higher end! Well, that is true. Australia has high standards of living. However, the tuition fee is considered to be lower as compared to the US and UK. International students in Australia can take up the part-time jobs to support their living during the course of their study abroad program. International students can also get a few costs covered through scholarships that are allotted to encourage overseas education in Australia. The top Australian Universities offered special scholarships for Indian students to encourage study abroad programs on their land. The average student fee in Australia is AU$29,235, and international students will also have to take care of their living expenses.
Top universities in Australia: There are many standard higher education universities in Australia which offer best standards of education with curriculum that brings out the skills in the study abroad student. There are 43 accredited higher education universities in Australia. The University of New South Wales and the University of Sydney are ranked as the top universities of Australia.
Study and work in Australia: A Masters degree from an Australian university can add weight to a student's career prospects always. The degree is highly valuable and study abroad programs in Australia will also give a practical exposure to students, preparing the student to work in the industry after the completion of the course. Students can work part-time during the course of their study but the part-time work requires them to possess a valid student visa.
Scholarships in top Australian Universities: The Australian government has taken several steps to encourage overseas education in Australia. International students get scholarships and fellowships to help them cover their expenses. International students get scholarships such as the Endeavor Scholarships and Fellowships which are for postgraduate and research students. There are four different schemes under which the students can be benefited through these scholarships.
[Read More: Important points to know before Study in Australia]
Student visa validity: Student visa process for Australia must be started at least 3 months prior to the admission process. The Australian student Visa enables the student to complete the education abroad program and after 3 months Students can be placed in a work of their specialization and extend their stay with work-permit visa Australia. They can also apply for permanent residence Australia, if their employer is ready to sponsor.
To know more about the study abroad programs in Australia and your eligibility for the same, the study visa and other details, contact Global Tree Overseas Education and Immigration Consultants, to meet your overseas education needs. The expert counseling team will assist you with the visa process to kick start your career. Log on to our website and contact the nearest branch for free counseling.