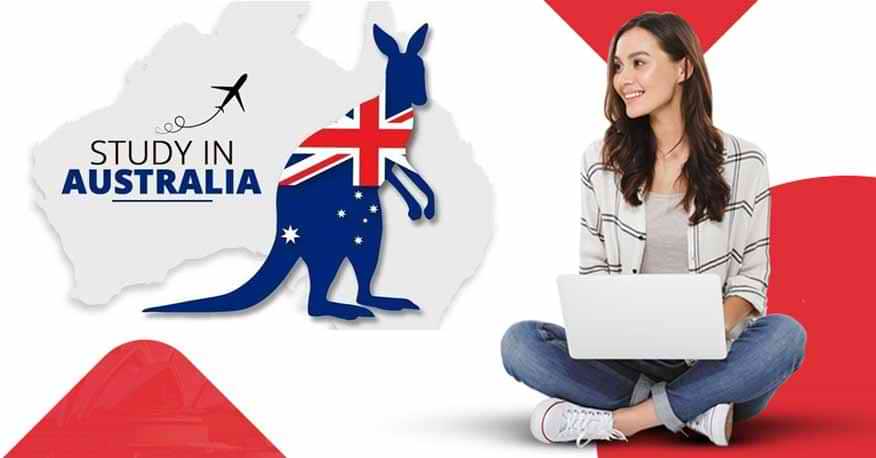 Scholarships For Indian Students In Australia
Students who are planning to study in Australia, on a scholarship can rest easy as there are a number of Scholarships For Indian Students In Australia. Many universities and colleges in Australia, offer a wide range of scholarships to meritorious students from India and other countries in order to help them fund their tuition fees and stay in Australia.
The government of Australia, as well as many private institutions, also offers a number of scholarships, fellowships, and grants to students who study in Australia. If you intend to pursue your Undergraduate or Post-graduate program in Australia, you can check with the individual college or university you are applying to, for more information on any scholarships offered by them.
Eligibility For Applying For A Scholarship For Study In Australia
Following are some of the common requirements for applying for a merit scholarship in Australia.
You will need to have an above-average academic score in your previous grades.
You should ideally have taken part in any volunteering or extra-curricular activities during your schooling years.
You will need to take a test such as the IELTS, in order to showcase your ability to communicate effectively in English.
[Read more: Things to Consider Before Studying in Australia]
What Are The Benefits Of Study In Australia Scholarships?
Some of the key Benefits of Studying in Australia that students receive from the scholarships are outlined below
Your scholarship will mostly cover up to 100 percent of your tuition fee.
Some scholarships and grants will also cover, other expenses such as living expenses, cost of academic material, health insurance costs, and other incidental expenses.
Generally, Australian scholarships for postgraduate and doctoral research students will cover the entire cost of study for the student, which includes tuition fee, accommodation fee, study materials, travel expenses, and other living expenses It is important to apply well in advance, and be thorough with your application process, as the scholarships are limited in number, and obtaining a scholarship can be an extremely competitive process in all the Top Universities in Australia for Overseas Education
.
List of scholarships for study in Australia for Indian students
1. Australian Government Research and Training Program (AGRTP)
This scholarship is fully funded by the government of Australia and covers the entire tuition fee as well as the cost of health insurance for the student up to a maximum period of three years. The scholarship is granted to students, who are pursuing their Doctorate or Masters in Research in any university in Australia, and is up to 28,587 AUD per annum.
2. Australia Awards
The Australia Awards scholarship is fully funded by the Department of Education and the Australian Centre for International Agricultural Research (ACIAR) and the Department of Foreign Affairs (DFAT). The scholarship intends to empower students hailing from developing countries with an opportunity to pursue their Undergraduate and Postgraduate programs at various universities in Australia.
The scholarship grant includes 100 percent of the tuition fees, travel expenses, living costs, Health cover, and other expenses for a duration of two years of studies. The scholarship has a caveat that the student will return to India, after completion of their studies
3. Destination Australia
This scholarship is intended for students who study in regional Australia and aims to develop tertiary education institutions in regional areas of the country, the scholarship supports students by providing them with 15,000 AUD per scholarship for each year of study, up to a maximum duration of four years. The scholarship is provided by the Department of Education of the Australian government.
[Read More: Top Benefits Of Higher Education In Australia]
4. John All wright Fellowship (JAF)
This scholarship is intended for students engaged in scientific research at Australian Centre for International Agricultural Research (ACIAR). The scholarship is offered to students pursuing their Doctoral and Postgraduate Research programs and is paid out annually to researchers in agriculture. The scholarship is closed for the current year due to the pandemic but is intended to be opened for the year 2022.
The above scholarships are some of the most prestigious scholarships offered for Indian students in Australia. Get in touch with our Expert Australia Education Consultants for more help and guidance.