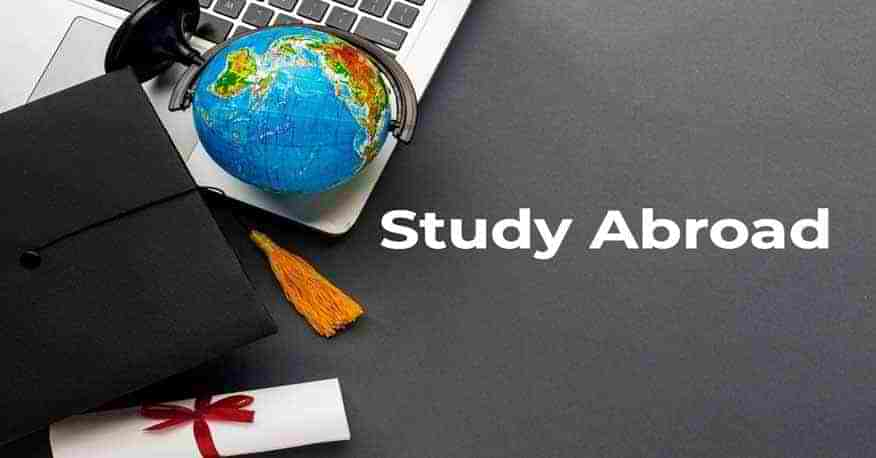 Best SAT Coaching Center In Hyderabad For Study Abroad Program
Many students are planning for study abroad in the top universities in US at undergraduate level. Taking the decision to study abroad at the undergraduate level instead of waiting till your masters can be beneficial at many levels. Firstly, you have a greater chance of getting into a good masters program in the US, if you have completed your under graduation in US.
Secondly, if you are looking to eventually settle in USA, then Study Abroad for your Bachelors Degree in America, fetches higher possibility of getting citizenship sooner. Whatever the reason that appeals you, if you are determined to Study Abroad In USA For UG Program, then you have to attempt the Scholastic Aptitude Test (SAT).
It is a common exam written by all students who are keen on studying in universities in US. The Scholastic Aptitude Test Score one of the factors that can influence your admission application. Therefore, it is extremely important to score high on the SAT.
[Read More: Best Ways To Prepare For SAT Test]
What Is A Good Score On SAT?
The total score that is assigned for the Scholastic Aptitude Test is 1600, which is divided into Verbal-800 and Quant-800. As SAT scores are normally reported in percentiles, it lets you know where you stand in relation to other students. Students scoring above 1350 are at the 90th percentile which means that they have performed better than 90 percent of the students who attempted the test.
To get into one of the prestigious Ivy League universities you would need a SAT score of above 1450. Anything above this could be considered an extremely good score and could get the Students Many Options For Universities To Study Abroad. Scores between 1200 and 1080, places the student on the 80-50th percentile which is still good and anything below that is average.
Another factor to consider is the scores in the individual sections. A student who intends to study abroad in subjects relating to mathematics should obviously need to do better in the quant section, and those who intend to study abroad in literature and related arts will need to score high in verbal sections.
Strategies And Tips For Getting The Best Scores In SAT
Create a Time-table.
One of the best and most simple things a student can do to boost their scores in Scholastic Aptitude Test is to set a well-defined time-table for their daily activities and stick to it. Create a time-table either digitally or better have a print-out of the time-table taped above your study table to motivate you daily.
Set aside adequate time, more than a couple hours daily to concentrate on the SAT exam apart from other activities. Also designate regular times for exercise and rest to keep your preparation at optimum levels.
Take a mock test to assess your level of preparation.
It is extremely important for students who choose overseas education, to know their level of preparation for the Scholastic Aptitude Test is to know their strengths and areas of improvement. We recommend taking a mock test before you start preparation for your SAT and then taking mock tests regularly as your preparation advances. Keep a record of the scores to know how you are improving and any further steps you need to take to achieve your best
Take adequate rest-breaks between preparation.
It is a well-known saying that all work and no play makes Jack a dull boy, and this holds true even for competitive exams like SAT. Make sure you get adequate rest and quality sleep during the days leading up to the test.
Eat healthy and brain-boosting foods during the prep and also before your exams.
Blueberries, grapes, bananas are all proven foods that enhance your brains ability to function at its optimum. Also look for sources of omega -3 which is an essential ingredient for a healthy brain. Cut down on sugar and foods containing high carbohydrates to ensure your brain are working at its best. Eating too many crabs can cause your brain to feel foggy and you may find that you are not retaining what you are studying very well. If you find that this resonates with you, then it is advisable to reduce your crab intake.
Take the advice and expert coaching of a good tutor.
A good tutor can give you specialized instructions and a tailored program customized specifically to cater the preparation needs. You can also benefit from their expert advice as they will have years of experience in training students for the SAT and can guide you much better instead, you relying on yourself.
Finally, relax on test day and do your best.
[Read More: SAT Subject Test Coaching Center In Hyderabad]
On the day of test, you should be able to attempt the test with a relaxed and confident mind, knowing well that your preparation has been comprehensive and that you are going to perform your best. You will, certainly perform well if you have diligently followed all the strategies outlined above.
At Global Tree, we have an in-house coaching department, coaching centers in Hyderabad, with state of the art classrooms and expert tutors who are committed to your success. If you are interested in attempting either SAT, GRE, GMAT, TOEFL, or IELTS Examination to get in touch with Global Tree, the best coaching and training institute for overseas education as well as Best Overseas Education Consultants in India.