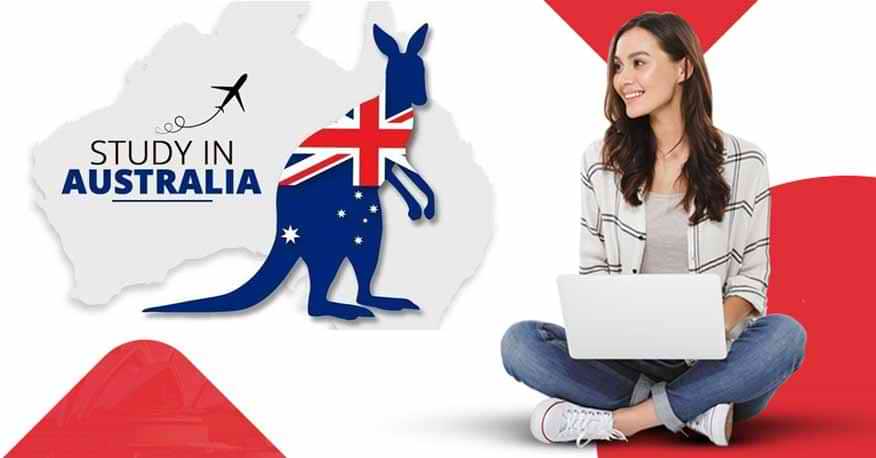 AMID Covid-19 Outbreak
It is rightly been said that Actions speak louder than words and holds the capacity to bring lives back to power and overcome the eventual worries of humanity. The world is one big family and we need to help each other in the time of need and it is only when we support each other, it is possible to fight an epidemic like Coronavirus outbreak and make ultimate differences.
With a positive motive to limit the hardships caused by the on-going pandemic of COVID-19 here is the list of major Australian universities with their helpful offers and discounts on part of their international student community support.
We Global Tree, would like to share the necessary information to you all and hope this helps. We earnestly request you to avail these offers to the extent possible and let us know if you face any kind of difficulties there.
We would be more than happy to help and provide you necessary information to ease your hardships and ensure easy living support there.
List Of Major Australian Universities
Here is the list of major Australian universities with their helpful offers and discounts on part of their international student community support.
1. DEAKIN UNIVERSITY
$25 Million hardship support!!!! Yes, you heard it right.
Deakin University announces up to $25 million in hardship support for international support. The support for impacted international students will be available for the next six months and one-to-one assistance is to be provided to the struggling students, thereby ensuring that no students suffer this untenable position.
More than 1200 requests have already been approved and hundreds are been accessed currently. The University will provide their best guidance to retain their students and will provide the best provision to support study and living of their international students. Increased flexibility of help can be either a transition to online study or a future retention of their places for the course.
For further information and queries kindly visit:
2. SWINBURNE UNIVERSITY OF TECHNOLOGY
Contribution of over $6, 00, 000 to Swinburne Student Emergency Fund- Indeed a noble deed on part of International student help and support program.
Swinburne University is there to help you with difficulties caused due to COVID-19. The university, their philanthropic partners and staffs have contributed the said amount and ensured to provide one-off grants to students experiencing financial worries.
Online mode of teaching is emphasized more and increased flexibility in fee payment is been extended till 31 May 2020. Besides, long-term laptop loans are available and partial refund facility of Myki iUSEpass can also be claimed if public transport is not used in recent times.
Support measures from Government in this regard is also noteworthy and Australian Superannuation facility can also be assessed in the time of need and there is also a relief for renters.
[Read More: Temporary Graduate Visa Subclass 485 Latest Updates, Eligibility & Benefits]
For more details one can e-mail and to access the facilities online application need to be submitted. The below link will provide all relevant information on the same:
3. MONASH UNIVERSITY
Monash University announces a $15 million Student Compassionate and Hardship package for students facing financial hardships due to COVID-19 circumstances. There are two stages of application and eligible students can apply either,
A $500 immediate emergency payment or
Payment of up to $7000 after April 14 2020
Both under-graduate and postgraduate students of coursework and higher degree research who are adversely affected by COVID-19 can avail the package if eligibility criteria are met. Its time to check your eligibility and avail the package to the earliest.
This Student Compassionate and Hardship package is a reflection of Monashs high commitment to their students health and wellbeing.
For more details visit the below mentioned link:
4. UNIVERSITY OF MELBOURNE
University of Melbourne has come forward to support students in this difficult time of COVID-19 pandemic and its Emergency Support Fund is developed to provide relief to students who are experiencing financial hardships in recent times.
An predominant limit of $7500 across all COVID-19 related support package will be provided. The fund aimed to,
Category 1: IT Upgrade and study support
Support students from disadvantaged financial background who does not have access to or are unable to afford costs of high-speed internet or a computer to avail online-learning opportunities or do not have home-study basic needs like chairs and tables.
Category 2: Loss of Income
Emergency financial services are to be provided to those students who have lost their jobs or a secure source of income due to this COVID-19 and are unable to pay for their rent, food and other necessities. More emphasis is to be given to those costs where Government support coverage is not effective.
Provide assistance to those students who were on or were aspired to commence their studies for Semester 1 in 2020 but had to abandon their plans as a result of COVID-19 outbreak and travel insurance does not appropriately cover the other reasonable costs.
Only students need to be enrolled in at least one subject in a coursework degree in semester 1 2020. Graduate researchers can also apply only subject to eligibility fulfillment. As a part of application process you need to provide your personal details, statement on hardship you are experiencing and its impacts on studies and necessary evidence for category support.
For further details kindly visit the link below:
5. LA TROBE UNIVERSITY
Keeping the current situations in mind, La Trobe University has started the COVID-19 Financial Assistance Program for its international students who are in exceptional circumstances and are struggling with cost of living along with difficulty in accessing online tools of studies like laptop, computers and internet facilities.
All international students are included in the program and will be provided assistance based on the fulfillment of eligibility criteria.
An amount of $3000 is been fixed to be provided and includes limited number of bursaries in the form of,
Technology bursary of a provision of laptop or $150 to students who have no access to computers or internet at home.
Crisis support bursary where $3000 is provided to individual students who are in acute difficulties of financial crisis and housing insecurities.
Students can opt for both bursaries and the they need to be current La Trobe students or be in financial crisis because of COVID-19.
6. RMIT UNIVERSITY
RMITs Student Hardship Assistance and Equity Scholarship funds have been expanded to provide up to $10 million in support to students impacted by COVID-19. There are two types of financial assistance that RMIT can provide and they include,
Emergency financial grant- This is to support students who are majorly impacted by joblessness, housing insecurity and other financial reasons related to COVID-19. This is a form of non-tech expense such as living expenses, textbooks, healthcare, accommodation and food.
Technology grant- This is majorly related to IT equipment support for online learning such as hardware, software, data and internet. This grant is limited to $1000 per student.
[Read More: Top Benefits Of Higher Education In Australia]
For other support and detailed information government support services kindly visit the below mentioned link:
7. VICTORIA UNIVERSITY
VU launches COVID-19 Student Support Fund to provide students financial assistances in this time of COVID-19 pandemic. VU is closely monitoring the students situations and hope to provide a part of financial funding to ease the difficulties created.
The student associations at VU including the VU Student Union, the VU Postgraduate Association, and the International Student Association will work in a more precise way to prioritize funding needs.
The fund will start with $3, 00, 000 and will be used to provide help to students as,
Essential living or study expenses up to $100 where impact is mainly due to self-isolation, quarantine needs or joblessness.
Technology aid in online learning up to $100
Crisis housing support fund up to $500.
Assessment will be based on case-by-case and will be fully supported by VU service programs, government schemes and other funding bodies.
For further information do visit the below link:
8. FEDERATION UNIVERSITY
Federation University announces its Coronavirus Special Assistance Scheme where support will be provided to its currently enrolled students including those who are enrolled vis flexible delivery and ODL and are been largely impacted by reduced income due to employment losses from COVID-19 circumstances.
However, this scheme exempts students who are currently studying with a partner provider. The major assistances include the following,
Weekly assistance of up to $300 each for a period of 5 weeks at maximum.
Funding for computer or technology assistance for students who are not able to access online study opportunities.
FedLiving accommodation assistance
Student tuition-fee due-date extension
Upon meeting the eligibility criteria students can avail the benefits of the scheme and more detailed information can be collected from the weblink below: