COLORADO UNIVERSITY LOOKS BEYOND IMMIGRATION STATUS FOR PROSPECTIVE STUDENTS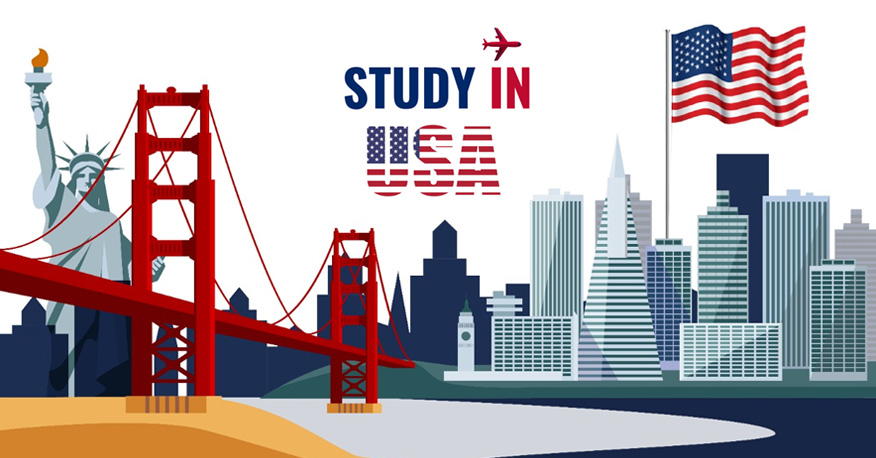 Colorado University For Prospective Students
The Colorado University has urged the US Congress to search a route for permitting undocumented students to complete their education and it also announced that it would continue to enroll students even if they do not have the status of US immigration.
This announcement was made in a letter to the students, faculties, and staff of Colorado University which was posted online and was having the signature of the University president and chancellors of entire four campuses of the Colorado University.
Colorado University Prepared For DACA Program
The announcement has come in a time when US President Donald Trump is likely to make an announcement tomorrow whether he would be eliminating the Obamas DACA (Deferred Action for Childhood Arrivals Program) that has given as many as 8,00,000 immigrants who Migrate to the US and ability to Work in the US.
There are around 17,000 Immigrants in the Colorado University who are enrolled in DACA. And there are nearly 70 Students enrolled at the Boulder campus of this university whose documents are not complete.
According to the president of University of Colorado, Bruce Benson, they cherish their DACA students and have also urged the US Congress to rapidly search a route that would permit present and future students, all of them who had spent time in pursuing the education to conclude their studies without any panic for their futures.
The University head also urged that the DACA Students would remain welcome on the campuses of this university.
According to them, Colorado has been issuing many students whose documents were not complete, the ability to get in-state tuition, and they would continue to enroll students without regards to their status of immigration.
[Read More: Study Abroad Program In USA]
CU Leaders Sign Letter In Support Of DACA Program
The leaders of the Colorado University have also pledged to communicate that this university expects both the employees and undocumented students to be treated respectfully and dignity in the classrooms and their campus community.
They had promised that they would not leak any employee or student information to the government officials until they got summons or warrants.
The university has also promised to develop programs that offer monetary help to those students whose papers are not complete.
They Had Promised To Employ Recipients Of DACA On Its Campuses
After three months, the US President would now announce his plans for DACA program. Despite his promises during his presidential campaigns to conclude the program, he has spent previous week selecting his choices, choosing his options again and again.
According to the press secretary of White House, Sarah Huckabee Sanders, the US President would not take his decisions lightly and he is taking his time and putting some efforts in making sure that he has gone through an entire bit of the process.
Similarly, the Speaker of the House, Paul Ryan, and many other legislators have urged the president to put the brakes on scrapping the program and to provide time for coming up with the legal solution for protecting those who are covered under the program.
Republican Senator has also urged Trump not to cancel former President Obamas efforts of protecting the people who migrate to the US illegally as kids with no fault of their own and who have made their lives here.
Know About Colorado University
The capital city of Colorado, Denver is the home to the University of Colorado. If you are looking to study business or engineering, you might search your perfect fit at the University of Colorado.
Many foreign students are studying in the University of Colorado. It has witnessed an increase in a population of foreign students with the diverse cultural perception that makes this an exciting place to pursue an Education in the US.
The University of Colorado hosts thousands of Foreign Students every year. Education at Colorado University would prepare students to work across the globe for improving foreign diplomacy and international relations.
[Read More: 10 Best Cities in USA for New Immigrants]
Potential students who seek to Study in University of Colorado often discover that this university offers rich college and graduate experience. Foreign students who seek to Study in the US would find this university as culturally diverse, a foreign hub for liberal young minds.
Foreign students would not only experience quality education and exciting academic programs but they got access to affordable living, entertainment options, world class ski resorts with an ideal climate and all terrains for students to enjoy every kind of outdoor sports and other activities in the State of Colorado.
But we suggest that it's best to Immigrate to US and enroll in the University of Colorado through the legal path.
If you are looking to Migrate to US, it is recommended that you go with one who got years of experience in the Overseas Immigration Process.
Global Tree is among the best Immigration Consultants in India with the team of Expert Counselors available for helping you migrate to US.