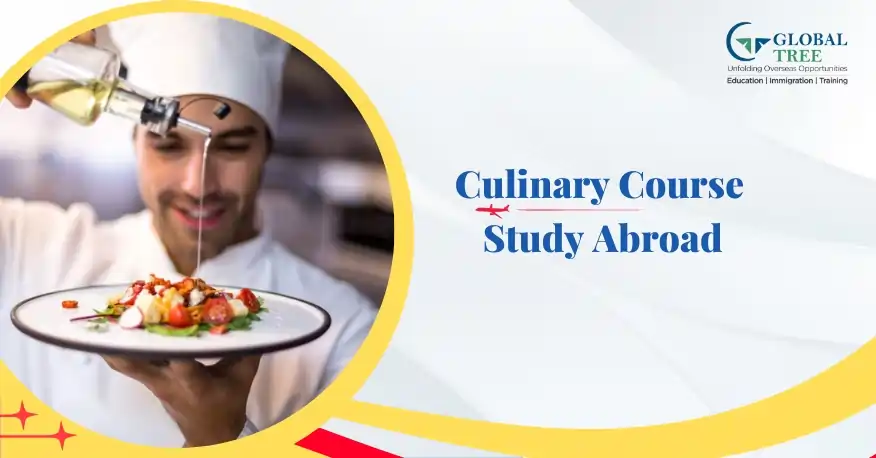 Introduction
The academic field of culinary studies is concerned with the understanding of culinary services. Every area of the food services industry revolves around serving people. The culinary abilities of preparing, cooking, baking, and presenting food are essential for you to master if you wish to work as a chef or own a restaurant.
Since they are a key pull for tourists, culinary skills are especially important in nations with a strong tourism industry. Choose the Best Culinary Arts Courses & Colleges to Study Abroad. The study of food as a tourist attraction is called culinary tourism, often referred to as food tourism or gastronomy tourism. It is said to be a crucial component of the vacation experience. This is the reason why culinary courses are getting more and more well-liked in today's globalized society.
Who is eligible to study Culinary Arts Studies Course Abroad?
Students who want to enter the culinary profession most frequently pursue a degree in culinary arts. These pupils are imaginative people who adore creating new meals. In order to produce and display meals for customers as well as with colleagues, you must have strong interpersonal skills if you want to work in the culinary sector.
Additionally, you must be flexible and understanding of the needs of your clients. To become a culinary master, you must possess great managerial abilities that allow you to carry out challenging requests in a timely manner while working under pressure. This area of study is ideal for you if you have a love for the culinary arts.
How much does it cost to study Culinary Arts Course Abroad?
Since earning numerous culinary arts certificates is less expensive than completing a full-fledged degree program, many students opt to do so. Typically, culinary diplomas emphasize baking, pastry, and culinary arts. There are two-year associate degrees in culinary arts as well as a four-year bachelor of arts degree, which is a more intensive program. In the US, the associate's and bachelor's programs cost between $77,000 and $120,000. Choose the best countries to study and work abroad.
Your love of cooking and eating can be explored by choosing a culinary major. Some jobs in the food business call for regional licenses. Check the requirements of the state you wish to work in to make sure you meet them all before applying for the license. A minimum of one to three-year apprenticeships are also required for culinary programs.
What is the Future Scope of Culinary Arts Course Abroad?
Because of the enormous magnitude of the culinary business, this field has a very broad scope. By 2030, the U.S. Bureau of Labour Statistics projects a 15% increase in the number of food services managers employed, compared to a 25% increase in the number of chefs and head chefs. A degree in culinary arts is a wise decision because of the flourishing culinary business, which offers good salaries and expanding career opportunities for culinary workers.
Trending Career Options in Culinary Arts Course Abroad
For those who want to pursue a profession in the culinary arts, there are numerous employment opportunities available.
Career as a Chef
A skilled chef will always have plenty of horizontal mobility in his career because there are always new restaurants opening up in the area. A chef must master the skill of cooking delicious and visually pleasing food.
(Read more: list of top courses to study abroad after 12th standard)
Career as a Caterer
The duties of a caterer include coordinating and supervising the setup of the dining area, organizing and preparing meals, and serving food. You will be responsible for catering to the unique needs and dietary preferences of your clients as a caterer.
Career as a Cooking Pastry
These chefs operate in bakeries where they make pastries like croissants and puff pastries out of laminated dough as well as tarts and pies.