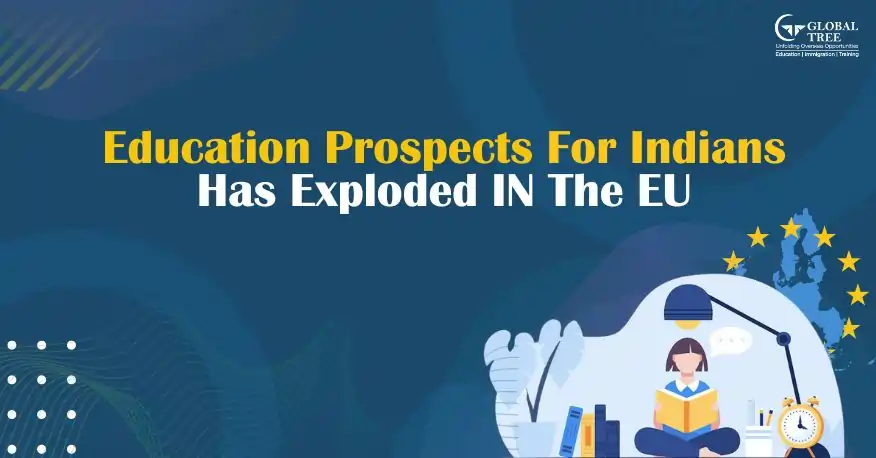 10,000 Students From India
France has set a target of getting as many as ten thousand students from India by the year 2020. And it is very much possible, according to the French Ambassador, Alexandre Ziegler. In the initial six months of this year, there has been a hike of 40% in a number of students from India who had Migrated to Study In France when compared to previous year.
Last year around 4,500 students from India went to France. As per the statistics from the EU, presently there are around 45,000 students from India. EU nations are now getting ready to catch up Indian students.
Indian Students In Germany
Last year, more than 14,000 students from India were enrolled in Germany, and this year the number has increased to 15-20% as many Indians students are choosing Germany as their preferred education destination.
And this number would increase every year. Many students from India are selecting countries like France as their Education Destination. The reasons behind it are that this country has got few leading higher education institutions in business and engineering field and foreign students are eligible to get education subsidies as well.
[Read More: Tips to Pick the Right University to Study in Germay]
Indian Students In France
According to the French Ambassador, France is offering around 1000 courses in the English language at less cost. And there are as many as 400 French firms that have operations in India that means access to jobs as well. France has also eased the visa regulations that are permitting students to work part-time for around 20 hours per week.
Graduates and postgraduates students can stay back in this country for a period of two years after they had got the jobs. Indian students who have Pursuing Education in French Universities could get up to five years of resident permits as well.
Other EU nations that are luring Indian students also include Denmark, Italy, Spain and Poland. With the Erasmus scholarship program which is given to pursue Higher Education in the UK is also attracting Indian students.
Diverse Prospects
Indian families are looking at various options for education rather than only US and UK. There are many diverse institutions that provide higher education all around Europe. The scholarship offers an option of doing joint postgraduate degrees across multiple nations in the EU and partner countries.
Besides English speaking nations like Ireland and Malta, other nations too are offering courses in English. Bulgaria is offering courses in medicine in the English language. Poland is working hard to attract Indian students and Lithuania to has got Indian students who are pursuing an education there.
Many EU firms are growing in India and universally, thus providing job prospects for Indians who are graduated from the EU countries. Scandinavian nations too are looking out for Indian students in a much bigger way.
[Read More: 5 Tips That Help Finding Study Abroad Program!]
Sweden is luring many Indian students for their specialization in medical and technology fields. Germany is the second most preferred destination for Indian students and other Foreign Students in Europe. It is predicted that this country might take over the UK as a top Foreign Education Destination in Europe in coming years.
The attractiveness of Germany as a foreign education destination has boosted in few years for its fewer tuition fees, master programs in English language, scholarship offerings, and financial support and enhanced post study working rights for Indian students.
The lifestyle in this country is stress-free and disciplined and it assists the students in growing themselves. If you are looking to Study in Germany, it is recommended that you go with one who got years of experience in the Overseas Education Process. Global Tree is among the Best Education Consultants in India has got a team of Expert Counselors who will guide you to Pursue Education in Germany.