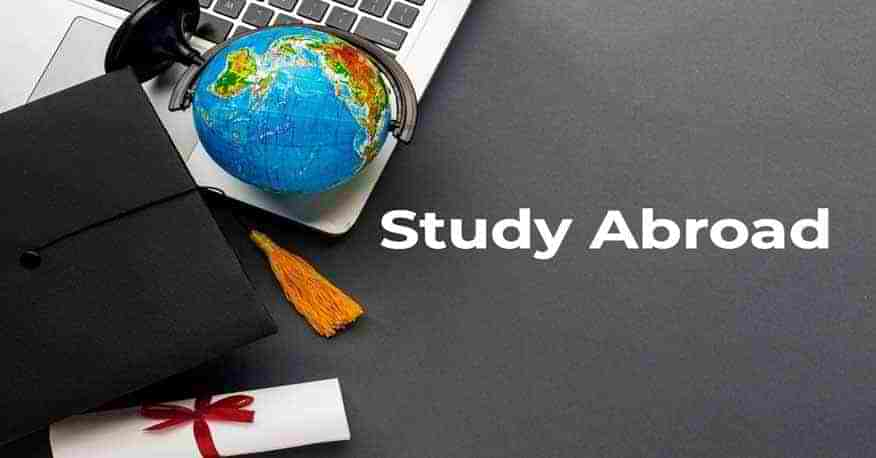 Beginners Course in Film Making
Are you a movie buff? Can you rattle of the names of not just heroes and heroines, but also directors, producers, song writers, wardrobe designers, music directors and the rest of the film crew at the drop of a hat? Do you sit at a theater and think, if I had made this movie, the climax would have been way better? Was becoming a part of tinsel town your childhood dream? And do you often wistfully remember the days when you would innocently dream about being a highly acclaimed film maker.
Well, its now time to take a relook at your dreams, and work towards transforming them into reality. The first step obviously would be to pursue a course in learning film making techniques. Yes! You heard it right there are courses that teach you what film making is all about.
Although the making of a film is largely a creative exercise, where the creativity of the film maker makes up for a large portion of its success, there are many technical aspects that need to be taken into consideration, such as the type of lighting, cameras and other equipment to be used, the placement of the cameras and the camera angles, and also the cost analysis and decisions related to the cost of production- whether the film will be an independent low budget film starring new comers in lead roles or will be produced by a conglomerate of investors and will star A list or top grossing actors.
A course on film making would teach all these aspects of film making including, Technical aspects of making an movie, Basics of visual Storytelling, editing and sound design, Casting, Post production and Pitching of the movie in various locations.
Best Schools For Learning Film Production
Film making schools are popping up all over the world, no wonder that, given the huge popularity that movies enjoy and the high rate of return on investment, film production is a lucrative business.
A selection of prestigious film schools from the top 25 film production schools in the world as ranked by the Hollywood Reporter.
New York Film Academy

Established in 1992, the New York Film Academy is a nonprofit film school based in multiple locations across the world including Mumbai in India. Its main campuses are based in New York, Los Angeles and Florida.

The school offers bachelors and masters programs in photography, documentary film making, Animation, screen writing, digital movie making, cinematography, graphic design amongst others. The school also conducts various short term workshops, running from one week to 12 weeks on various aspects of film making.

Average cost for students for a full time course at NYFA, including tuition and living expenses, is approximately 68,000 USD. The students are given the option of availing various forms of financial aid, including need-based fee discounts, merit-based scholarships and student loans. Many students who study at NYFA also arrive under the sponsored scholarship programs such as the Fulbright program

American Film Institutes Center for Advanced Film and Television

The American Film Institute is one of the premier institutes for learning film production in the world. Some of the biggest names in film making including Terrence Malik, of Tree of Life fame, and David Lynch of Blue Velvet are a part of its alumnus.

It is considered as one of the most selective film schools in America. The courses offered by AFI are typically two year programs in various aspects of film making such as screen writing, producing, cinematography, editing, and production design.

Students at the institute have access to the prestigious Screen Actors Guild (SAG) members for their casting and are also given 13,500 USD in financing for making a thesis film. The tuition costs are around 38,000 USD for the first year and 37,000 USD for the second year.

Beijing Film Academy

The Beijing film academy is the most elite school in China for learning the art of film making. The academy offers B.A, M.A and PhD programs in all aspects of film making including performance, direction, cinematography and animation.

The tuition fees range from 6600 USD to 7900 USD per year for international students. Most of the programs are conducted in Chinese. However some programs are offered in English for international students.

La Femis school in Paris

The La Femis School is the most prestigious school for film making in France. It was established in 1986 by the then cultural minister Jack Lang. Students who desire to study at La Femis have to take an entrance test. Students who are accepted and who complete the program go on to win many awards at film festivals around the world.

The school offers undergraduate programs in screenwriting, producing, sound design, directing, editing and distribution. The tuition fees are 517 USD for French citizens and 15,314 USD for international students.

The National Film and Television School in UK

The NFTS, UK is famous for having produced alumnus that have gone on to work on popular films such as Harry Potter and the Deathly Hallows (Part 1 and 2), Wallace and Gromit, and Bridget Jones sequel.

The school offers a M.A in film and Television. Students of the school are given access to Britains movie and Television industry for showcasing their work. The tuition fees are 14,300 USD for residents and 32,000 USD for international students. Closer home, some of the best film schools in India are

Film and Television Institute of Pune

The Film and Television Institute of Pune, has produced stalwarts in the Indian film world like Santosh sivan, Adoor Gopalakrishanan and Resul Pookutty. Established in 1960, the school is an autonomous institute that works under the Ministry of Information and Broadcasting, Government of India.

The school is also a member of the Centre International De Liaison Des Ecoles De Cinema ET de Television (CILECT). Admission to the school is based on an entrance test. The school offers 1 year, 2 year and 3 year courses on all aspects of film making.

Satyajit Ray Film and Television Institute Kolkata

Named after acclaimed director, Satyajit Ray, the SRFTI offers 3 year full time post graduate programs in cinema and animation. Admission is through an entrance test. The institute has been designated as an institute of national importance by the government of India.

Whistling Woods International, Mumbai

The Whistling Woods International is one of the top institutes for learning the art of film making in India. Founded by Director Subhash Ghai, it has many notable Bollywood stalwarts amongst its alumni and teaching staff.

It has been ranked as one of the top 10 schools for film making in the world by Hollywood Reporter for 2010, 2012 and 2013. The institute is also a member of the prestigious CILECT alliance of film making schools.

The school offers both short term vocational courses and also full time courses in various aspects of film-making which includes screen writing, cinematography, editing, sound design, direction and production. Admission is through an entrance test and personal interview.

Asian Academy of Film and Television, Noida

The Asian Academy of Film and Television, Noida was established in 1991. It has a diverse group of students from over 100 countries and has affiliations with institutes like the International Film and Television Research Centre.

The institute is host to a number of schools related to film making and media. It offers a number of short term and full time courses in film making, fashion designing, photography and mass communication.

D Rama Naidu Film School, Hyderabad

The D Rama Naidu Film School is located on the premises of the D Rama Naidu studio in Hyderabad. The school was set up in 2008 in honor of eminent film producer D Rama Naidu. The school is fast emerging as one of the premier institutes for learning film making in India.
The school offers many short term courses and long term programs leading to Masters degree in Direction & Scripting, Cinematography and a diploma in acting. If you are interested in the art of film making, and would like to know more about what courses you can pursue to become a successful film maker, get in touch with Global Tree- the best overseas education consultancy in India.