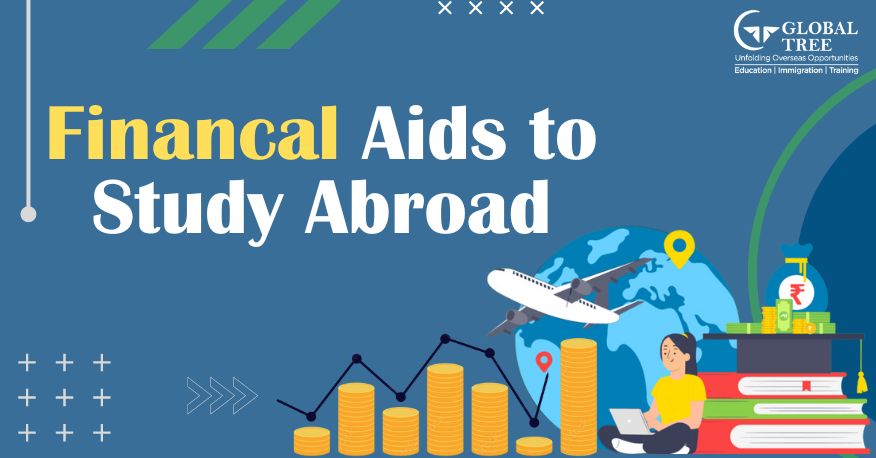 Studying Abroad Could Be Burden On The Pockets
Studying abroad has always been a fascination for Indian students and appeals more alluring due to magnified benefits attached to studying in an international university.
It is a burden on the pockets for Indian middle class parents but still they are ready to send their wards to study abroad primarily because a well-qualified graduate from a recognized international university gets absorbed in almost any industry in any part of the world with a good salary package.
Parents take strains to send their wards overseas, but this burden could be minimized or even could be nullified if the following measures are accepted.
Bank Loans
Availing bank loans for studying abroad is the best option available for students. Government of India promotes education and these loans are available at the lowest interest rates and even lower for girl students.
Students wouldn't need to take any financial assistance from parents if they opt for bank loans, as these loans are stress free and would take a month time for approval.
The repayment options are also quiet liberal which gives time to students to settle down with a job and then repay the loan. It has been observed that international graduates are able to repay their loans within 2 years time.
It is one of the most convenient modes for almost all the parents, but if someone doesn't like to take any debts then there are other methods available.
Scholarships
Scholarships are offered to deserving candidates `who get good scores in entrance exams. These are offered to limited number of students with excellent profiles and could be either partial or complete. This option is very appealing and convenient for bright students with good profiles.
[Read More: Scholarship Programs to Study in UK for Indian Students]
Part time Jobs
While studying in an international university, the students are allowed to take up part time jobs while pursuing their degrees. Students even get jobs on-campus and off-campus, where on-campus jobs are very convenient which saves their travelling time and expenses whereas off-campus jobs are more highly paid.
Students can work 20 hours a week in their part time jobs and could even take full time jobs during vacation that is 40 hours a week, which could help them to bear their daily expenses like living, food and others.
Research Assistants
International students with good skills can take up the positions of Research Assistant (RA) or Teaching Assistant (TA), as universities requires many RAs and TAs. If a student is appointed as a RA or TA then their complete education is funded by the university, and they are even offered with stipends.
[Read More: Study and Work - Equate for Immigration to Canada!]
This option is also open for students and they could bear their financial burdens on their own. Apart from these options, students could also take up some steps to minimize their financial expenses while staying abroad, such as smart budgeting, staying off-campus by sharing their accommodation, and could also take student discounts on products and activities.
Studying abroad is fascinating but is also expensive, and it wouldn't be possible for parents to bear such huge financial expenditures, wholly. Students if bear certain amount of expenses, then it would be a good learning experience for them and will be helpful for their parents too. If you are willing to study abroad in a good international university, then contact Global Tree for their expert solutions for going abroad.