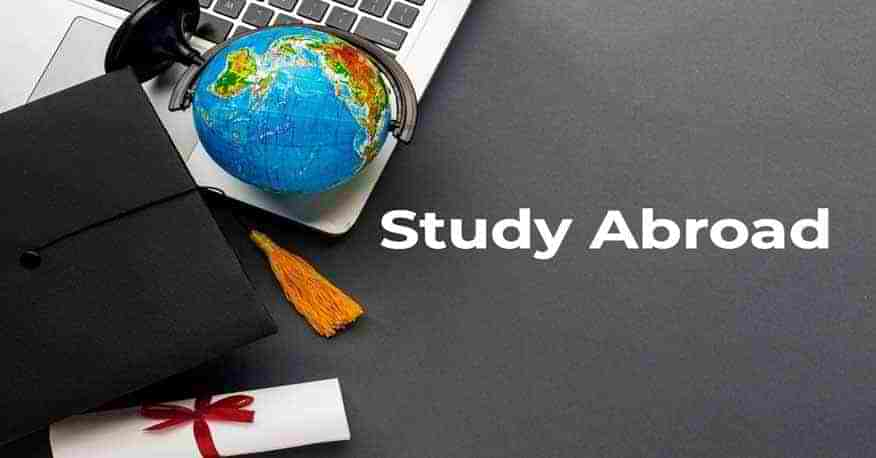 Plan Your GRE Preparation & Work Out Your Plan!
Students who plan on pursuing overseas education at universities in USA will need to provide scores for their GRE test to be considered for admission. The GRE score is one of the most important aspects for the admission process.
As such preparation for the same must be well planned and meticulous. One needs to plan a proper schedule for study as well as stick to it diligently in order to succeed. It is extremely important to have a realistic assessment of ones strong points and weak areas as well as plan out a realistic timeline for scheduling a study plan.
Setting Realistic Time Goals During Your GRE Preparation
It is of vital importance to set a realistic goal and timeline while preparing for GRE test. One way in which a student can come up with a fair estimate of time required to study for the Graduate Record Examinations is to take a mock test at the start of your preparation.
Needless to say, one mock test will not be able to give you a complete picture of the preparation required. But it can definitely help you to gauge your potential and identify the areas which need polishing up.
It is also useful to have a fair idea of the colleges you are targeting and the GRE score that is required for admission to these colleges. This can help you have a better idea of the GRE score you are targeting as well as the time that is required for preparation.
[Read More: Tips For Best Scores In GRE!]
Set A Realistic Timeline While You Plan GRE Prep
Some students, especially those who are attempting the Graduate Record Examinations along with other commitments such as office work or college studies tend to make the mistake of scheduling too little time for their preparation.
It is important to take into account your current level of preparation as well as the targeted score you are hoping to achieve. Most students need to put in at least 200 hours of dedicated effort to succeed at their attempt at the test.
This will require you to put in at least an hour a day of targeted effort during your GRE preparation. If your daily commitments prevent you from achieving an hour of effort on weekdays then make sure to cover this time on the weekends.
Identify Your Weak Areas In GRE Syllabus
As you prepare for Graduate Record Examinations, you will get an idea of the areas in which you need more work. If you are keen on improving your score in a particular area then you will definitely need to assign more time for preparation and strengthening of those areas.
A best coaching center such as Global Tree should be able to help you identify your weak spots and also suggest strategies to improve your performance. It is also important to remember that even a single percentile point change will require significant amount of preparation. It is therefore necessary to dedicate sufficient time for preparation.
[Read More: GRE Exam Syllabus & Pattern 2022]
Do Not Ignore Your Other Commitments During GRE Exam
Some zealous students who are dedicated to preparing for GRE can make the mistake of going the other extreme and putting the rest of their life on hold while preparing for the test.
Many students think that by dedicating a month of intensive study for the test, they can perform as well as if they had put in 3 to 4 months of structured preparation.
However, sacrificing your personal time, studies and job at the altar of Graduate Record Examinations can actually prove to be counter-productive. You may end up feeling burned out with all the preparation just before the crucial test day and also in a stressful situation on account of ignoring the other aspects of your life. When it comes to preparation it is best to approach it in a balanced manner with a specific amount of time set aside each day.
[Read More: Top 7 GRE Preparation Tips]
Take The Help Of Others Experienced With GRE
When formulating a strategy for test preparation it is best to rely on the advice of friends who have already given the test as well as experts in the field who are well versed with the nuances of the test.
Joining a coaching class can greatly help you in this regard as you will not only have a peer group to fall back on and prepare with, but also the advice of your class faculty at your disposal.
To know more about preparing for the GRE and preparing for other gateway exams such as IELTS, GMAT, SAT, PTE Academic, TOEFL and so on contact Global Tree Overseas Education Consultants at Begumpet, Hyderabad.
Global Tree has a dedicated GRE coaching center with state of the art classrooms and expert faculty that can help you achieve your targeted score in the test.