IELTS AND TOEFL TWO STANDARDIZED ENGLISH PROFICIENCY TEST DIFFER IN MANY WAYS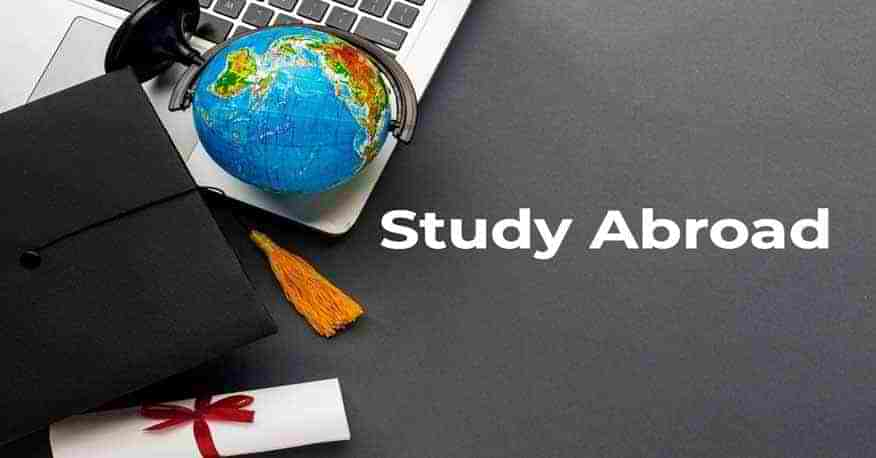 IELTS & TOEFL
Few colleges and Universities in the US need or suggest that foreign applicants who seek to Study Abroad sent their proof of their skills in the English language, generally in standard test score format.
English Language Proficiency Tests IELTS & TOEFL
There are two most preferred tests for testing the English language proficiency are IELTS and TOEFL. Few universities choose one test over the other, while some other universities accept a score from both the tests and from few other tests as well.
Potential Foreign Students who are looking to Study Overseas should ensure that they had done enough research regarding their preferred university they wish to apply to. If any university does not have a preference, then students must consider whether or not the English proficiency tests like the TOEFL and the IELTS plays an important role as students had to decide which tests they go with.
Detailed Comparison Of These Two Tests
According to the test preparation experts, the structure and language of TOEFL are more educationally focused, while the IELTS has got much feel as real world communication. This does not mean that IELTS is easy, It is challenging but IELTS has not got that type of in depth educational material that TOEFL has got.
[Read More: Abroad Training Program For IELTS And TOEFL]
Another key difference is that students usually undertake IELTS on paper, while many students take TOEFL test on a system. As per website of TOEFL, around 97% of individuals who go for TOEFL test take internet based test, Students who got strong typing skills might find TOEFL fit for them, while students who prefer to write test on paper would go for IELTS.
IELTS is owned by British Council, IDP, IELTS Australia and Cambridge Assessment for the English Language Whereas TOEFL is owned by ETS (Education Testing Service). The delivery format of IELTS test is paper based and for TOEFL test it is system based. Cost of IELTS various by nation, In US the test costs could be around $200- $250.
Cost for TOEFL test also varies by nations. The length of the IELTS test is Two Hours and Forty Five Minutes and length of TOEFL test is around four hours. IELTS test comprises of 30 minutes of listening, 60 minutes of reading, 60 minutes of writing, 11-15 minutes of speaking.
While TOEFL test comprises of 60-80 minutes of reading, 60-90 minutes of learning, 20 minutes of speaking and 50 minutes of writing. For IELTS test takers, students have to speak personally with the examiner for their speaking section test.
Whereas for TOEFL test takers speaking section test would be computer based as students have to speak from their headsets. For IELTS test takers there are no breaks during reading, writing and listening test sections but students could take speaking section test a week prior or after completing the remaining test sections.
But for TOEFL test takers, there is a ten-minute break between speaking and listening section; IELTS test is offered at over 1100 locations in almost 140 countries, whereas TOEFL test is offered across the globe, though ETS could not give an exact figure of test sites.
IELTS test has got around 48 test dates in a year and TOEFL has got 50 test dates to offer every year. IELTS test scores are accepted by over 9000 universities and institutes internationally, that includes around 3000 institutes from the US. While TOEFL test scores are accepted by over 9000 universities and institutions from across the globe that includes over 5000 institutions from the US. Test results for IELTS are out within 13 days of the test, whereas the outcome of the TOEFL test could be known 10 days after the test.
Average least score that is required by many foreign national universities for IELTS test is 6.3 and average least score required by many foreign national universities for TOEFL test is 78. Average least score that is needed by National Liberal Arts Colleges around the world for IELTS is 6.5 and for TOEFL it is 82.2.
Things To Know Before Taking IELTS Test
The best way of preparing for IELTS test is to take it. This will give aspiring students who seek to study abroad an experience of exam and knowledge of where they stay. This would also assist them in determining a score they have to get in given time.
Students should learn about the format of the test, they could add podcasts of English language to their daily routine for improvising their listening skills and should also keep an eye on the news to improve your English level as it also helps in raising your reading level.
[Read More: First Step Towards An Overseas Education]
If students are worried about their vocabulary, then they could review list that would offer different words. Students can also browse articles on various topics on the internet. Speaking section involves discussion regarding your school, native place, and your hobbies. Students can browse websites that offer list of queries and other useful tips.
Prepare Well For TOEFL Test
Prepare for the test well in advance. Show some creativity and turn your studies more pleasant. Try to speak in English every time to improve your speaking skills For reading, you can take help of internet.
Practice listening by watching TV shows and listen to radio shows etc. Do a lot of practice by taking various online tests. You would feel better if you walk in for taking the tests with full preparation.
Be calm during your exam, you can be a big step further towards on your route towards overseas education. If you are looking to undertake IELTS or TOEFL test, it is recommended that you go with one who got years of experience in the providing expert training.
Global Tree is among the Best Education Consultants in India that has got a team of Expert Trainers who will guide you take these tests as per your requirement.