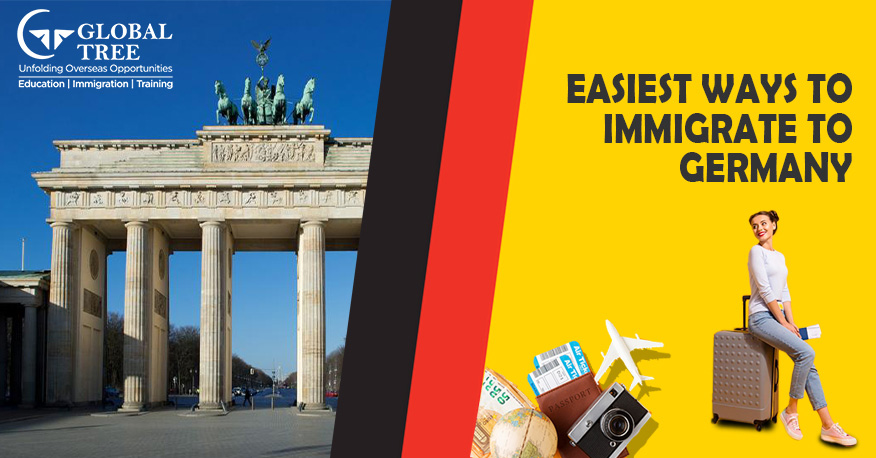 Indian Immigrants Blaze a Path of Success in Germany
The Indian diaspora in the United States of America, Canada and United Kingdom has long been recognized and revered. Who hasn't heard of Indian Movie maker Mira Nair, the celebrated Indian actor and politician, Kal Penn, the standup comedian Hassan Minhaj, the industry tycoon Indira Nooyi, or the Doctor turned author Atul Gawande. All have been stalwarts in their own right and have brought their own unique eastern spice into the Western blend. One would not be too hard pressed to find a number of success stories in the news about the Indian immigrant population in these countries. However UK, Canada and USA are not the only countries where immigrants from India have flourished and prospered. In other countries too, the Indian diaspora has held its own right and has achieved heights of success that make its home country proud.
In Germany, for instance, the Indian diaspora has had a small but strong presence making the immigration process to Germany more worthy. Unlike other countries where there are enough people of Indian origin to merit towns being named after them, Germany has seen fewer and more geographically scattered immigrants from India. However we can see a number of successful Indians who opted for immigration to Germany, who become successful in their own way and leave their mark on German society.
Migrating to greatness: Unveiling the top 5 success stories of German migrants!


Robin Dutt - Football Manager, second-generation migrant to Germany
Robin Dutt is a successful football manager who was born to an Indian father and a German mother. He is a second-generation immigrant whose father had opted for immigration to Germany in the latter part of the 1950s. Dutt started his coaching career with TSG Leonberg and then went on to coach many German first and second-division teams. He has a successful career in Germany in football which has seen him play many roles such as player, manager and is now the current board representative of the club VBF Stuttgart.
[Read More: Germany Needs 3 Million Skilled Workers by 2030]
Sandeep Bhagwati - Composer and immigrant to Germany
Sandeep Bhagwati is a well-known Indian composer in Germany, born to a German mother and Indian father he moved to the country at the tender age of five when his parents opted for immigration to Germany. He had the unique opportunity of studying music at the famous Musikhochschule Munchen where he learned compositions from the master Wilhelm Killmayer. His opera on the life of the Indian mathematician Ramanujam has earned him many accolades around the world. He has earned several reputed awards for his compositions as well as rave reviews in the German and International media
Gujjala Ravindra Reddy - Politician, who was a first generation German immigrant
A native of Andhra Pradesh India, Ravindra Reddy has achieved the political distinction of becoming a member of state parliament from the German region of Brandenburg and also became the first non-Caucasian mayor in German history, by being elected as the Mayor of Atlandsberg three times in a row. He opted for immigration to Germany as a young student who came to the country in 1970 to study medicine. He is a well-known figure in German politics as a German immigrant and is seen as the head of the anti-right movement in Germany
Anant Kumar - Author, and immigrant to Germany
Anant Kumar who was born in Bihar, India is a budding literary genius and a German author of Indian descent. His works are hailed in the literary world and he is a member of the Association of German Authors. He opted for Germany Immigration as a student, where he received a post-graduation in German literature at the Gesamthochschule Kassel. His work is famous for its blend of Indian culture and German ideology and has earned him numerous literary awards in Germany and beyond.
[Read More: Easiest Ways to Immigrate to Germany]
Xavier Naidoo - Solo and R&B singer an immigrant to Germany
Xavier Naidoo is a famous singer in Germany, known popularly by his stage name of Kobra. He founded the German band Sohne Mannheims and started two record labels after a successful career as a solo singer in his own right. One of his songs reached the number 1 position on the German charts, while his debut album sold more than a million copies. He was born to parents of Indian and German descent after their immigration to Germany and currently lives in the German town of Heidelberg
These success stories have inspired many new generations of migrants who are no longer viewing Germany as an unsurmountable location but are looking realistically at Immigration to Germany with Multiple Pathways as a viable option and one that can not only help them settle down in life but also pave the way for themselves and their children to achieve new heights of success.
To know more about immigration to Germany get in touch with Global Tree Overseas Immigration and Education Consultants at Begumpet, Hyderabad, the most trusted immigration consultants in India