WHY MULTIDISCIPLINARY NATURE OF ENVIRONMENTAL STUDIES IS THE PERFECT MAJOR FOR YOU?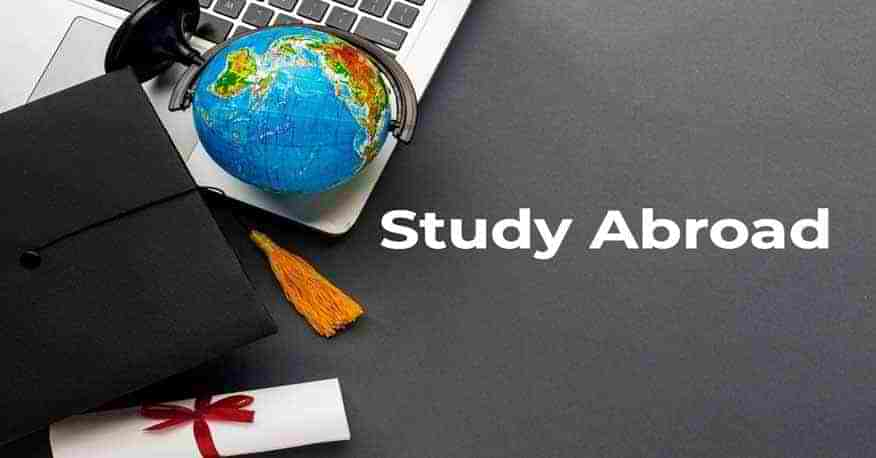 Introduction
The living things on Earth achieve harmony with their surroundings. Environmental science aids in understanding the rationale behind many criteria that maintain the ecosystem's balance. The majority of environmental scientists believe that if environmental pollution, including that of the air, water, and soil, continues at the current rate, the change will be permanent and may harm ecological cycles and ecosystem balances, endangering the existence of life as we know it on Earth. A radical shift in human behavior is required to maintain the ecological balance in ecosystems. . The universe does not have endless resources to support future generations, as is generally recognized. Wherever it is feasible, Earth's scarce resources must be conserved and used again. Global policymakers must develop fresh approaches to safeguard the natural environment while balancing economic development. The future development of developing countries depends on the creation of environmentally friendly conservation techniques that also provide for residents' necessities.
What are Environmental Studies?
In environmental research, you look at significant environmental issues that have an impact on our daily life. It is a description of problems that are exploratory. The depth of any problem can be delved into. Economic growth and development frequently do not coexist. The relationship between development and the environment is inverse because industrialization brought on by development for jobs causes the depletion of natural resources and lowers citizen standards of living. The environment is compromised in developing countries in order to support rapid expansion in a variety of industries. These industries create commodities for home use and export, which in turn contaminate the environment and hinder development.
Who Should Study Environmental Science?
You admire nature, don't you? Do you like learning geology, biology, or ecology? Do you desire to preserve the environment? If so, you ought to consider a career in environmental science. Among the essential abilities needed for environmental science are:
Environmental Responsibility
Social Sensitivity
Environmental Advice
Project Management
Microsoft Office
Studying Abroad opens great options for you to build your career in a more successful manner, let us know more about environmental science below.
Why Should You Study Environmental Studies?
There is a demand for people who have the skill set necessary to discover solutions for this issue because of how time-sensitive this issue is and how relevant the environmental changes are. For people who are passionate about the environment and wish to improve the status of society today, a career in environmental studies can be quite lucrative. If you choose wisely and are able to locate the best programs and universities for you, this field has a ton of potential.
How is Environmental Studies Multidisciplinary in Nature?
Environmental Studies is a broad subject of study that includes components of Physics, Chemistry, Medical Science, Agriculture, Geography, and Biology. It places focus on understanding in addition to environmental preservation and resource management:
Various pollution types and how they impact living things
Biodiversity, forms of it, and reasons why it degrades
Strategies to improve forest cover and deforestation Desertification
Sewage treatment, waste disposal, etc.
Also Check: Environmental Engineering Courses Abroad
Now the question arises to explain the multidisciplinary nature of environmental studies.
9 Elements of Multidisciplinary Nature of Environmental Science
Environmental studies are made up of several components. Here are 9 disciplines of Environmental science that may be your next career:
Anthropology: It is the study of human characteristics, biological and psychological well-being, communities and cultures, as well as human growth and evolution. EVS is related to anthropology because it explores humans and their environments throughout space and time.
Biology: It is a branch of science concerned with the study of living things. They include their physical structure, chemical processes, molecular interactions, development, and evolution. Because it is concerned with the natural environment of living creatures, EVS is related to biology.
Chemistry: It is a branch of science that studies chemistry and the constituents of matter. Understanding natural occurrences in EVS demands chemistry expertise.
Computers: Computers have become a need for everyone as the world has developed. The Environmental Protection Agency uses computers to track contaminants detected in soil and water.
Geology: It is the study of physical structures and substances present on Earth, as well as their histories and processes. EVS is also interested in earth and environmental science.
Economics: It is a branch of economics that studies the production, consumption, and distribution of goods and services. Various economic strategies have been developed to protect the environment from pollution, global warming, and climate change by assessing and finding solutions or remedies for environmental challenges.
Physics: It is the study of energy and matter in space and time, as well as its interactions. Physics is involved with energy conservation, atmospheric modeling, and a variety of other environmental issues.
Sociology: It is the investigation of social life, change, social causes, and the social consequences of human behavior. It also addresses the relationship between modern society and the environment.
Statistics: It is the study of the gathering, analysis, interpretation, and presentation of quantitative data. It is also used to analyse data in order to identify patterns and offer the best environmental growth strategies.
Top Enviromental Science Courses aboad
What is the Admission Process to Study Environmental Science?
Enrolling in colleges offering this specific course is one of the most significant queries that students have concerning environmental science and studies. Students must pass their 12th grade exam and have a combination of science disciplines, such as Chemistry, Mathematics, and Biology, in order to enroll in several undergraduate programs. Students must have a bachelor's degree in environmental studies or a closely related discipline to enroll in post-graduate courses, nevertheless. According to their performance in previous exams, students are admitted based on their grades. Other entrance exams are frequently used by some universities to determine who gets admitted.
Eligibility
Application Requirements for bachelor's in environmental science Abroad:
1. Language Proficiency Score Requirements:
IELTS- 6.5-7.5
TOEFL iBT- 90-100
PTE- 55-69 or more
2. Passport and Visa: Students must present a current student visa for the relevant nation. It is crucial to apply for the study visa three months before departure.
3. Certificate of Completion for High School: Students must show their 10+2 passing certificate, which must include all necessary information and topics like math, science, chemistry, and others. Normally, a passing grade fall between 70 and 80%.
4. Application Documents for the Bachelor of Science in Environmental Science Abroad There are prerequisites for entrance to the Bachelor of Environmental Science program. We have included the usual requirements; other rules may apply in other nations. Among them are:
Evidence for Financial Support / Records
Authentic passport and visa copies
Statement of Purpose
Letters of Recommendation
Standardized Test Scores
Study Permit
CV or Resume
Find your Course here: For Environmental Science
Application Requirements for (Masters in Science) MSc Environmental Science Abroad:
The following individuals are eligible to pursue a MSc in Environmental Science:
Students must have completed the Senior Secondary and Higher Secondary levels of education from a high school that is a member of a reputable board.
At 10+2, they had to receive an overall grade of at least 60%.
A bachelor's or master's degree in the arts or sciences from an accredited institution.
Candidates must have received at least 50% on their bachelor's degree (10+2+3) exam to be eligible.
A bachelor's degree with A-levels or an equivalent
A GRE score of at least 305 out of 340
Proof of English language competency exam results, such as IELTS scores
Past academic experience in the topic of study you've selected.
Admission Procedure to Study a Degree in Environmental Science
You must have all the necessary paperwork prepared in order to finish the admissions process. Although there may be adjustments depending on the nation, the general admissions process has already been described.
To see whether you meet the eligibility requirements for your selected program, visit the official university website.
Look at the necessary paperwork and licenses you must submit with your application.
Finish filling out the online application and paying the fee.
You can access the admission portal after submitting your application.
In this time frame, you can assemble all the paperwork required to submit an application for a study permit.
The university will ask you to take the entrance exam if you satisfy the prerequisites. The college administration sets the cut-off for the entrance exam.
The next stage is processed if a candidate does well on the admission exam and reaches the cut-off.
You can obtain an acceptance letter from the requested university once it has reviewed your application materials and test results.
Once you get a letter of admission, you can apply for a student visa.
Complete Guidance for Entrance Exams to Study Abroad
Syllabus/ Core Subjects for Environmental Studies Abroad
The Syllabus for Environmental Studies you encounter at your dream college may differ by every university. There we provide you with a general curated list of subject you may get to choose from:
Ecological Systems
Disaster Management
Natural Resources and its Management
Environment and Pollution
Resource Economics
Environmental Economics
Sustainable Development
Resource Conservation
Environmental Education
Energy Generation from Waste
Ecological Principles
Industrial and Biochemical Waste
Sustainable Agriculture
Research Methodology
Important Books
These are some overall good books that may help you prepare well for the course ahead:
A User's Guide for Planet Earth, Dork Sahagian
Natural Resources: Ecology, Economics, Policy, Richard A. Cole, T. James Fisher, Valdez Raul
Environmental Science, Daniel D. Chiras
Environmental Science, Eldon Enger, Bradley Smith
Minerals: Their Constitution and Origin, Hans- Rudolf Wenk, Andrey Bulakh
Best Countries to Work & Study Abroad for Indian Students
Top Countries and their Fees to Study MSc in Environmental Science
| S.No. | Country | Cost of Study |
| --- | --- | --- |
| 1 | US | USD 8,000 to 50,000 |
| 2 | UK | £14,000 to £23,000 |
| 3 | Canada | CAD 9,000 to 57,000 |
| 4 | Australia | AUD 20,000 to 37,000 |
| 5 | New Zealand | NZD 26,000 to 37,000 |
| 6 | Ireland | €9,000 to 30,000 |
Top Universities abroad for Masters in Environmental Science
| S.No. | Name of the University | Country Origin | World Ranking |
| --- | --- | --- | --- |
| 1. | University of Southern Queensland (UniSQ) | Australia | 301 |
| 2. | Durham University | UK | 198 |
| 3. | Queen Mary University of London | UK | 124 |
| 4. | Thompson Rivers University | Canada | - |
| 5. | Cardiff University | UK | 187 |
| 6. | University of Essex | UK | 301 |
| 7. | Sunway University | Malaysia | 801 |
| 8. | University of the Sunshine Coast | Australia | 601 |
| 9. | Newcastle University | UK | 139 |
| 10. | Coventry University | UK | 801 |
| 11. | Staffordshire University | UK | 1201 |
Top Scholarships to Study an Environmental Science course Abroad:
Students find it challenging to pay because the costs for BSc environmental science programmes abroad vary. Being qualified for a scholarship is one of the greatest methods to pay for your study abroad program. For international students, there are many scholarships that offer decent benefits to help with the cost of their studies. Several of these are listed below:
1. GREAT Scholarships- UK
GREAT scholarships are unique financial aid programs for college students from 18 different countries to enroll in a variety of programs at UK universities. Invitations to a greeting event and a networking event will be sent to all GREAT scholars as part of the program in the first and second semesters, respectively.
Amount- Students will receive a grant of USD 9981 (INR 796831.33) that covers tuition fees.
2. Environmental Defense Fund
The organization provides financial aid to students seeking bachelor's and master's degrees in various fields.
Amount- It varies.
3. Fulbright Foreign Student Scholarship Program USA
The Fulbright Foreign Student Program allows graduate students, young professionals, and artists from other nations to conduct research and study for up to a year in American colleges or other appropriate institutions.
Amount- USD 30,000 (INR 23, 95,425)
4. Government of Ireland - International Education Scholarships 2022
For undergraduate, master's, and PhD students who are successful applicants, there are about 60 scholarships available. These are accessible to both domestic and foreign students who are admitted to an Irish higher education institution that qualifies.
Amount: USD 10,000 (INR 798,325)
5. QS Undergraduate Scholarship
The award is available to undergraduate students at QS-Rated Universities. Candidates must submit a brief essay describing how a role model has inspired their aspirations and manner of life.
Amount- USD 10,000 (INR 798,325)
Best Study abroad Scholarships for Indian Students
Average Salary after an Environmental Studies Abroad
With a degree in one of the various branches of environmental studies, one's pay potential is also rather good. Students are sought after in various fields by both private and public organizations throughout India. These groups are willing to give them an enormous sum of money to research the resources available for environmental protection. The individual's wage is determined by their qualifications.
Environmental consultant, USD 60,000
Environmental Education Officer, USD 70,000
Marine biologist, USD 52,000
Environmental Engineer, USD 79,000
Future Scope of Environmental Studies as a Subject Abroad
There is absolutely no question that there is a large potential for employment in the field of studying the various sorts of environmental studies. Both the public and private sectors have their own lists of the benefits that environmental science graduates bring to their respective companies.
Environmental science is essentially a field where students can discover various strategies for preserving our environment through the prudent use of available resources. People thus have a variety of employment options available to them. They are eligible to apply for jobs as environmental scientists, environmental engineers, environmental biologists, environmental journalists, and many other positions.
These jobs have an impact on many different businesses, including those that process food, mine, textile, and dying industries. The kids will thus have a wide range of options. They might hunt for employment with these businesses, who will quickly hire them. Students with advanced degrees in environmental science can actually apply to teach environmental science in universities and colleges.
Jobs abroad for Indian Immigrants looking for PR in future
FAQs, Frequently Asked Questions for Studying Environmental Studies Abroad
Is environmental science on demand?
Employment of environmental scientists and specialists is projected to grow 5 percent from 2021 to 2031, about as fast as the average for all occupations. About 7,800 openings for environmental scientists and specialists are projected each year, on average, over the decade.
Which country has high demand for environmental engineering?
A developing market for environmental engineers is China. China is quite likely to invest in environmental technology monitoring, research, and development, as well as consulting.
What is the average salary in environmental science in Canada?
In Canada, the average environmental science pay is $42.90 per hour, or $83,655 annually. Most experienced workers earn up to $105,308 per year, while entry-level occupations start at $45,352 annually.