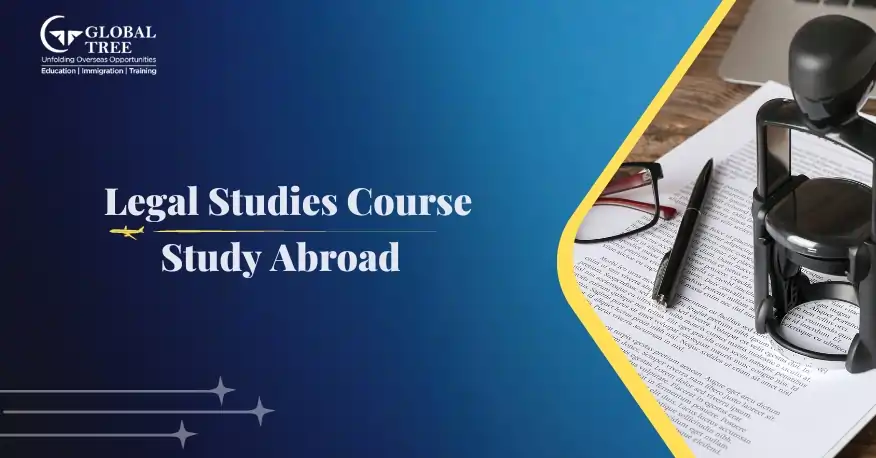 Introduction
Political science, economics, sociology, and history are all incorporated into the interdisciplinary discipline of legal studies as views and lenses. Your grasp of how the legal system functions and how regulations are created and implemented in society through the legal system is provided by legal studies. Legal studies have taken on a greater significance as a result of the shifting political landscape around the world in order to solve socially relevant legal concerns.
Although legal courses are heavily theoretical, they also give you transferrable skills that make you an asset to any firm. Problem-solving abilities, analytical abilities, and problem-solving abilities are a few of them. Choose the Best Legal Studies Course & Colleges to Study Abroad.
Who is eligible to study Legal Studies Course Abroad?
Do you want to have an impact on society and people's lives? Do you have a strong interest in the law and the legal system? If so, you would benefit from studying law. However, the subject is somewhat challenging, so you might need to work late into the night and be efficient with your time. The in-depth study may be required for some courses, and in order to understand case studies and legal theories, students must possess strong analytical abilities and a logical mind.
If you think you have all these abilities and have a strong interest in law, you should think to consider getting a degree in legal studies. Due to developments in politics, the legal system, and reforms taking place on a worldwide scale, employment and career options are expanding.
How much does it Cost to Study Legal Studies Course Abroad?
A legal studies programme is available in 996 universities and colleges around the United States. The average annual tuition for top foreign universities that offer a Legal Studies programme is $22,083 for graduate programmes and $19,356 for undergraduate programmes. A bachelor's degree programme in the UK can cost between £4,000 and £16,000 per year, and a master's programme can cost between £6,000 and £18,000 per year.
Australian law schools provide Juris Doctor (JD), LLB, and LLM degrees. LLBs often cost between AUD 15,000 and $33,000, LLMs typically cost between AUD 20,000 and $37,000, while JDs typically cost between AUD 14,000 and $37,000.
What is the Future Scope of Legal Studies Course Abroad?
It is anticipated that the legal sector would grow to be a significant global market. Currently valued at $788.9 billion, the industry is growing at a 10.6% compound annual growth rate. The legal market is anticipated to grow to $1112.75 billion by 2026! The legal profession is predicted to create an increasing number of possibilities for those with a legal studies degree as a result of shifting political structures and legal reforms taking place around the world.
Trending Career Options in Legal Studies Course Abroad
For those who want to pursue a career in legal studies, there are numerous job opportunities available.
Career as a Barrister
Lawyers known as barristers represent people and organizations in court during legal processes. They take care of their clients' legal issues. While some barristers work for government departments and agencies, the majority are independent contractors.
(Read more: List of best places to study higher education for Indians)
Career as a Business Secretary
A company secretary makes sure that all financial and legal requirements are met by the business. You must make sure that the chairman and the board members are following local, state, and federal laws while making decisions. When dealing with a legal issue, you will also need to manage the administration.
Career as a Paralegal
Typically, paralegals work for law companies. They carry out the majority of the legal research and offer their legal advice when needed. They handle the majority of the paperwork, which includes submitting documents to the court, assessing legal data, and taking witness statements, as well as assisting the firm's attorneys with their cases.
Career as an Advice Provider
Advice workers give their clients sound guidance and information to resolve their legal problems. These concerns could be straightforward issues or numerous cases. This job can be completed in person, via email, and online chat.
Career as an Administrative Civil Service
Administrators of the civil service serve the public and represent a government agency. They make sure that government regulations are followed. As you get to engage with the general population directly, you can have a direct impact on people's lives.