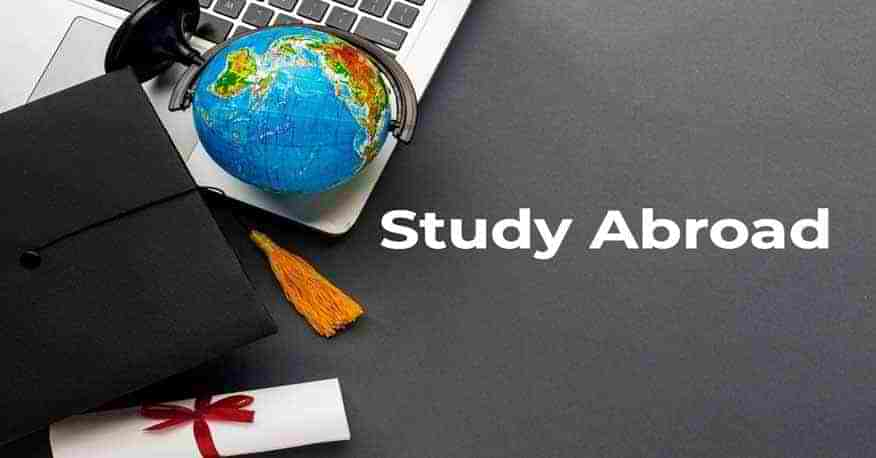 Campus Life: Make The Most Of Studying Abroad
If you are moving towards foreign university to pursue your Abroad Education, it is likely that you would consider various accommodation alternatives.
Foreign residential colleges and residence halls are the most preferred choice for students and those that are commonly linked with the experience of university.
Many students always choose to reside at foreign art colleges and residence halls because they offer best prospects to reside close to the foreign university campus.
Students become entirely submerged in the foreign university life and making friends. While foreign student apartments and shared rental houses might also provide nearness to the university campus and better social prospects. Halls and residential colleges pride themselves on the experience they provide.
Features Of University Life
New foreign students who seek to Study Overseas are subjected to a widespread orientation program to assist them to settle in foreign university prior the beginning of the semester. Orientation is the blend of information sessions, social events and campus tours etc. Completing the dares, attending parties would assist you to make your orientation week that you would not forget.
The old residential colleges provide a number of educational, sporting and cultural prospects and expect entire foreign students to participate in college sports team and acting in the yearly college play. Pastoral care is also a high priority for these residential colleges that generally offer students with tutorial programs that compliment university classes and cooked food eaten in the hall with other students. Residence halls are less structured and formal.
[Read More: Best Universities To Study Abroad]
They do not offer academic tuition or food. Students could experience same cultural and sporting activities and an entire calendar of social events, but still, maintains some freedom. The biggest attraction for many foreign college students will have to be the parties. From hanging out in common rooms with friends to gatherings and annual balls.
College experience may not be for everyone, for first-year students who seek to enrich their foreign university experience, students immerse themselves in active communities, accessing additional pastoral help and making many friends. Many students who seek to Study Abroad leave the college to seek independent arrangement of accommodation, often search shared accommodation with new friends.
Applying To College
Overseas residence halls and colleges are preferred choice, competition is tough and you would require meeting deadlines. Most colleges would require mentioning what talents and characteristics you would bring to the abroad college and whether you would best fit for it.
See college web portals for checking the dates of application, a method of application and process of admission, as they might differ from college to college. Most respected colleges are often selective about the foreign students they enroll and might even hold their interviews.
Students should get prepared for listing their academic, sporting and co-curricular achievements and your involvement in community and school in your application. Often foreign students apply to their first choice and applications of those students who failed to get admission would go into the pool so that they got another chance to get a spot at one of the other foreign university colleges.
Useful Tips
While selecting an overseas college, it is significant that you research all the prospects thoroughly and also attend few tours. Every foreign college has got a different living, different feel, and food arrangement and a different price tag.
[Read More: Advantage Of Your Study Abroad Program]
So it is crucial for foreign students to search for the best. Foreign colleges and residence halls are usually expensive options for student accommodation, especially when they offer meals and tutorials, so it is important that you apply for scholarships that are offered by the overseas college.
If you are looking to Study Abroad, it is recommended that you go with a company that has got years of experience in the overseas education process. Global Tree is among the best Overseas Education Consultants in India with a team of expert counselors who are available to help you in your Overseas Education and Admission Process.