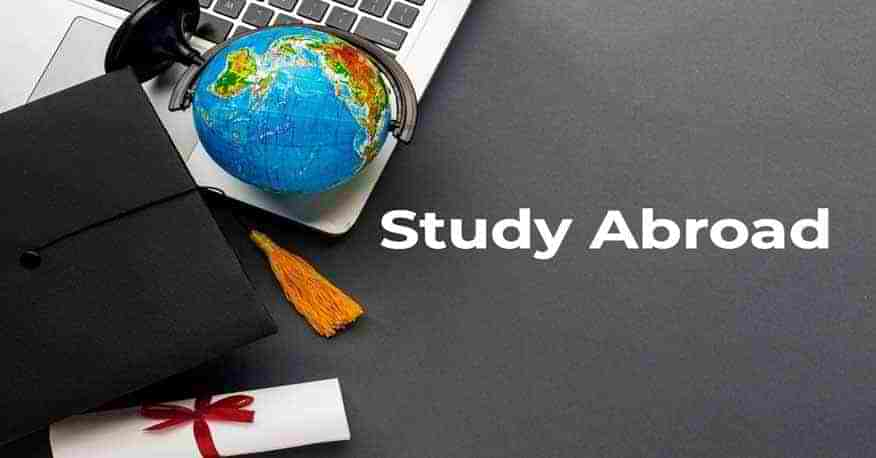 Benefits of Abroad Education
Gaining an overseas education is an experience that is fraught with many benefits, not least among them being the extra sparkle it adds to your resume, as well as ensuring you return with a more well-rounded personality a the well as the confidence to boot! Apart from the above obvious benefits, you can take a number of steps to truly harness the potential of your overseas education experience.
Have fun
This one would seem like the easiest one to follow but is often the most ignored. Generally, some students, especially international students, who find the weight of responsibility laying heavier on their shoulders tend to take their academics very seriously and pursue it relentlessly at the cost of other soft skill building activities such as taking part in cultural programs, seminars or just plain hanging out with friends. Remember All work and no play, makes Jack a dull boy so make the most of your year abroad and use this time to join a cultural club at your college, take part in sports, enjoy life in a new country and make some good friends.
Build your network
Building a strong network of present and future professionals is one of the perks of living in a campus abroad. Don't just stay cooped up in your room, pouring over formulas and stuff in your free time, but go out there and interact with your fellow students. And while on the point, don't just seek out people of your own community or ethnicity, but move out of your comfort zone and befriend students from other countries too. It will do a lot to broaden your perspectives. If English is not your forte, then consider joining an ESL (English as a second language) club or classes at your university if available. Building a strong social and professional network at your college may well prove to be the spring board from which you launch your career. Who knows, you may well get together with your new found friends at college to launch the next Microsoft or Google!
[Read More: Here is a handy guide to studying in Singapore]
Get to know your professors
In your years at college, your professors would be the one who would be giving out assignments, selecting students for particular internships and interacting with students on a one on one basis through research projects. Most professors at
top ranked universities abroad are extremely intelligent
and well-read in their field of study. Building a personal rapport with the professors and interacting with them out of class, can not only make some of that superior knowledge rub off on you but also make sure you are on the top of their minds when selecting students for an important research project or internship.
Participate in events and seminars outside your scope of interest
As a student at a university, you would no doubt be participating in a number of events and seminars that are related to your field of study. But we would advise you to also participate in events and seminars that are not related to your field of study. In the real world, almost all the fields are interrelated in some way, An IT manager, for instance, cannot ignore the intricacies of selecting the right financing for a project before implementing it. Same way Doctors nowadays are heavily relying on IT for maintaining and retrieving patient records. Attending seminars on topics which are outside your scope of interest will open a window to new subjects and give you a more holistic attitude towards your career.
Use your internship opportunities to find a good mentor
One of the best things about college life is the chance to take up internships with the best companies in your field of study. Internships provide a safe environment to learn what life after college will be like and what kind of work you would be doing after graduation. Use the opportunity to interact with not just your co-interns but also your senior colleagues. Make some good friends and don't hesitate to ask for advice if required. Many senior managers are more than happy to take on the role of Mentors to interns who show the willingness to learn the ropes. If you would like to know more about studying abroad or about how to select the best university that fits your needs, get in touch with Global Tree,
the most trusted overseas education consultant in India
.
[Read More: Study and Work - Equate for Immigration to Canada!]