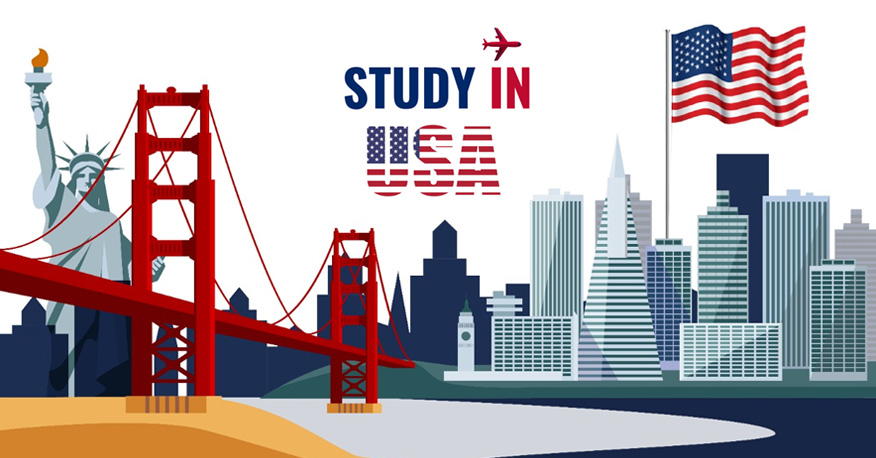 How to Avoid Mistakes When You Study In USA
If you are a student who has got the coveted admission and student visa to study in the USA, or even if you are aspiring to fly to the states soon, to attend one of the prestigious universities, you should definitely have knowledge about what mistakes you need to avoid. Studying in the USA can be one of the best memories of your lifetime. It is important to not wreck that experience by making a few common mistakes. Read on to find out what these mistakes are and how to avoid them.
Mistakes to Avoid When You Study In USA
1. Go on a Drinking Binge
Drinking is an accepted part of the American student culture in universities, and often you will find groups of students heading out to bars during the weekends. The freedom of being away from your parent's home, being over the legal age for drinking, and the easy access to alcohol is a heady mix that most Indian students seem unable to resist. There have been numerous cases where students have had one too many when out for drinks with friends and have put themselves in situations ranging from personally embarrassing to legally consequential. It would be a sorry state of affairs if you are arrested for drunk driving after all the trouble you took to come this far.
[Read More: Study In USA Costs To Be Lowered By Us Government]
2. Play Hard Party Harder
You have struggled through your SATs, GRE, TOEFL, and whatnot. You have spent hours slogging on your SOP and applications and finally are here at your
Dream university to study in the USA
. You deserve to relax finally. After all, it's just your first year, right? Wrong! Many students make the mistake of treating their first year of college in the USA as a gap year, where all they do is play sports, attend a few mandatory classes, and party all night. The American culture is what they are all after! But neglecting your studies can see your grades to slide in a bad way. We recommend chalking out a calendar at the beginning of each week to plan out your study times.
3. Not Making Friends with Diverse People
One of the best advantages for students, who study in the USA, is that they get to meet and interact with people from different nationalities and ethnicities. However, a few students make the mistake of getting to know and interacting with only people from their own countries or their own language. Many Indians prefer to make friends or room with Indians only, thus missing out on a wonderful cultural experience this great nation has to offer.
4. Spending Too Much Time on Social Media
Browsing long hours on social media, especially to scroll through your friend s feedback home, may seem relaxing to you, but before you realize many hours will pass away. Hours that could have been spent studying or interacting with the people in the real world around you. We would advise you to keep time limits on yourself for the time you spend on social media.
[Read More: Study in USA without IELTS and TOEFL - Universities List
5. Not Taking Care of Your Safety
The USA is one of the safest countries in the world for international students. However, no country is without its share of crime. It is important to keep a close watch on your surrounding as well as your belongings when you go out. If you are venturing out of your campus, it s best to go as part of a group, for the initial few months at least. For more such tips, reach out to our
Study in USA Education Counselors
.