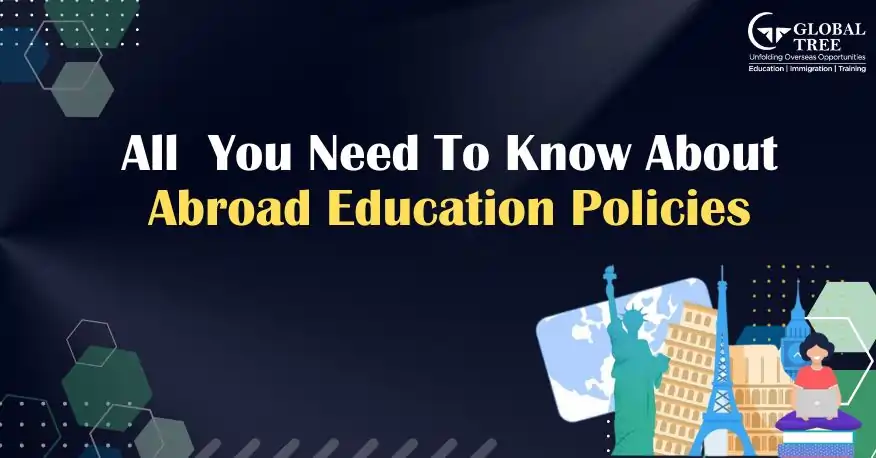 Know about abroad education policies
Before you decide to go for Study Abroad, it is very important that you should have got a clear understanding of the policies that are placed by the office of education abroad related to withdrawal, education abroad and a process of appealing.
I am accepted by the University/College...What next?
Congratulations to you. You have been accepted into your Overseas Study Program. Your time aboard would be challenging and rewarding experience in terms of pursuing your academic education and your life abroad. But before you step on to the plane and migrate overseas to your choice of destination. You are required to undertake many steps like
Withdrawal Policy
Overseas Education makes simple attempts of keeping the program and costs to a minimum. But when you commit to participate in a program. It is student's responsibility to immediately inform their Overseas Education Adviser in writing and should also understand the consequences of their withdrawal actions. The
administrative fees would be assessed to student's bill
regardless of whatever the reason and date of withdrawal. In few cases, partial program expenses might be refunded. The cost might differ depending on withdrawal date. Any adjustment regarding tuition fees would be made as per the rules. Faculty-led program starts their arrangement for students who seek to study abroad prior their departure of student and withdrawal is subjected to Stringent Penalties. If any student withdraws from any program after it has been started is very serious matter and they might face the consequences related to their grades, monetary aid, credit transfer, university admission status and refund of tuition fee, etc.
[Read More: Best USA Study Guide for International Student]
Course Policies
Being honest with the academics is very important while studying abroad. The student is expected that they would attend all classes and labs and participated in recitations and field trips etc. Students who are studying overseas should maintain a status as a
Full-Time Student
. They should not drop below the least number of credits that are needed by their programs. If any student is pursuing a program with one or more courses, they should not drop the courses. Students who would take admission for any program at a
Foreign University
, most of them would have formalized exam periods. The timetable is posted during the month prior exams are held, so you might not be aware of the exam dates of your course. You would not be permitted to take the exams early, if you leave your host nation prior taking your exams, you might fail your courses. As a senior student, your university might not get your grades in time for starting ceremony that takes place at the conclusion of your semester. In this case, your graduation might get postponed till next commencement. If a student is not in the college at the time their official graduation, they are required to arrange for their graduation in absentia and should make the arrangement that your certificates are mailed to you. Students should always remember that they should formally register their intent of completing graduation for the suitable semester.
Appeal Process
In some cases, it might get necessary for overseas students to appeal regarding their decision about overseas education program. If an appeal is submitted by any student, they are not guaranteed that the decision would be in their favor. Students only get a chance to plead their case. Acceptance of any student in a study program would depend on many factors and universities have got all rights of making admission decisions regarding entire approved programs. Since every program has its own admission and academic standard, the Student must Investigate the need of their desired Study Program before applying. Students are needed to enroll as full time as per the policies of their host universities. Dropping before getting full-time status would endanger the status of both academics and monetary aid. Students should stand by the deadlines that are mentioned by their host universities. At Global Tree, our
Abroad Education Counselors will guide you in selecting the right university and college
as per your profile. Know more about our fast and easy process for Overseas Education. Call us or please log into our website.
[Read More: Top 6 Colleges to Study Fashion Design in Canada]