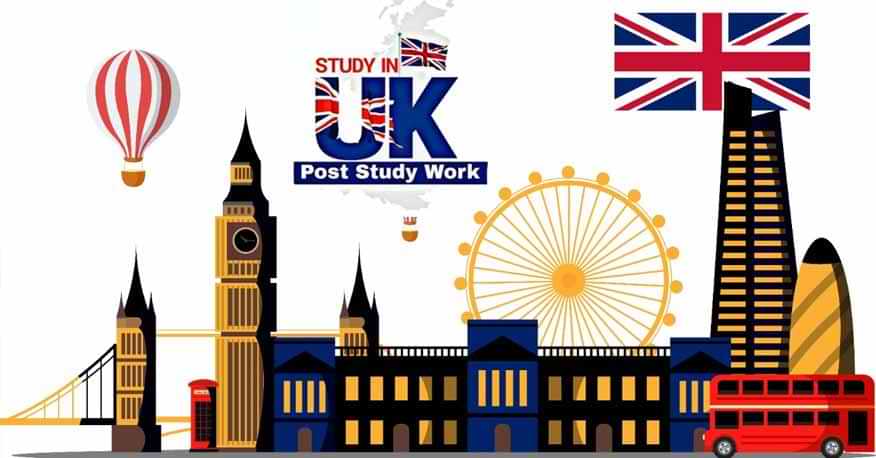 Stay Back in the UK After Completing Your Graduation
Most of the individuals come here to Study in the UK to pursue an education in its world class universities and reside for culture and career opportunities. But when an individual faces a list of prospect for their life after they had completed their graduation, how do they know which route to choose?
Pursuing Post-Graduation Master Degree
If an individual completes their
Undergraduate Degree at Top Universities of UK,
then they might look at extending their education. It means they choose to
Pursue Post-Graduation
. Pursuing extended higher education in the UK is becoming a usual thing and pursuing post-graduation might give them an advantage in future. When an individual accepts an offer of pursuing post-graduation at any
UK University
, they would require looking at extending their Tier 4 Student Visa for six months duration prior taking any new course of study.
Tier 2 visa
For those individuals who are looking to work soon after completing their university education, they can switch over to
UK Tier 2 Visa
. This visa would permit them to reside in the UK for a period of five years. As a new applicant to this scheme, they would require earning at least
20,800
pounds in their latest job. Their bosses would require a license of sponsorship as they would be sponsoring an individual's application to reside in the nation. There are benefits of switching to this
Tier 2 Visa
from a UK student visa like its smaller time frames and it does not require employers to pay certain charges.
[Read More: Most In-Demand Jobs in UK after Graduation]
Eligibility for Tier 2 Visa
An individual could only switch from Tier 4 to Tier 2 if they are applying from inside the UK, if they got confirmation of final degree in writing or if they had concluded a year of Ph.D.., employer should be on register of sponsors of Tier 2 and grant a Sponsorship certificate, employment offer should be at graduation level.
Visa application
An individual should get 70 points to avail this visa, 50 points for attribution, 30 points for switching over from Tier 4 to Tier 2, 20 points for least level of income of around 20,800 pounds, 10 points for proficiency in English language and 10 points for maintenance.
Tier 5 visa
An alternative path towards staying back post-graduation in the
UK is Tier-5 Visa
that would permit an individual to reside in the UK for gaining job experience or doing an internship for the duration of twenty hours or less after completing their university education. This is the most prevalent path for fresh graduates as it covers individuals who
Migrate to UK for training
. However, they still require being sponsored by a registered firm with a license of sponsorship to get applicable. There are number of various visa options under this Tier 5 visa that an individual might look to consider and they are Tier 5 Temporary worker- charity worker visa, Tier-5 creative and sporting visa, Tier-5 government authorized exchange visa, Tier -5 foreign agreement visa, Tier-5 religious worker visa, and Tier-5 youth mobility visa.
[Read More: No Job Offer Needed For International Graduates Now]
Tier-5 Youth Mobility Visa
This is also a temporary visa. The individual should be able to do a job in many occupations and would also be able to pursue education and get training. For this visa, an individual's age should be between
18-30
and should also get around
1,890
pounds as his savings. They might also apply for this visa if they are from countries like
Canada, Australia, Japan, New Zealand, Monaco, Korea, Hong Kong and Taiwan
. Individuals could reside and Work in the UK without any limitations for 2 years. An individual could visit or leave the country any time during their stay. They would require submitting their passport, a passport size photos, statements from bank and a document in English and any other documents as per requirement. For
EU Students
, who are looking to reside in the UK after completing their graduation, they would not require applying for a visa at this moment. However, post-
Brexit
, it is likely that the UK government would be asking EU citizens who are staying in the UK to apply for a status called settled, although, for this, they would not be subjected to the least income as required for Tier 2 visa to get applicable. There are many things in University education that would conclude giving you lot of stress. Individual's plans should not be burdened by thinking about their new visa. They should ensure that that they start looking at their prospects from at least a year in advance so that they don't miss any important deadlines and embrace their new life after completing their graduation. If you are looking to
Study
and
Work in UK
, it is recommended that you go with one who got years of experience in the overseas immigration process. Global Tree is among the
Best Overseas Education Consultants in India
has got a team of expert counselors who will guide you doing a job at your dream destination.