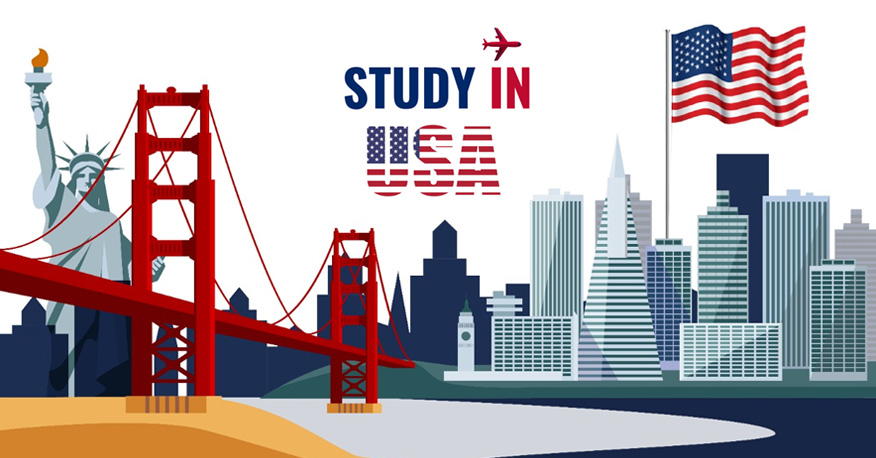 New Zealand Is Top Study Abroad Destination
New Zealand has been top ranked for offering the best Educational Environment. New Zealand has also made its presence felt in providing the best Education Policy environment and best socio-economic environment. This outcome of the rankings has been prepared by a report that has assessed as many as 35 economies across the globe.
The study has ranked New Zealand 88.9 out of 100 for taking initial place overall and for offering best education environment for students who seek to Study in New Zealand. Canada has been placed two points behind New Zealand and countries like Switzerland, Finland, and Singapore concludes the leading five spots.
The study has also witnessed that New Zealand has adapted vital education policy to prepare students for future that exist in their aging population. The policy includes increased urbanization and disruption to its workforce from technologies advances.
The report also recommends that rise in New Zealand government funding will boost education through earnings and prestige for the occupation. According to the Education Minister of New Zealand, Nikki Kaye, the salaries of teachers in New Zealand is on the rise.
The report also said that there are two aspects for the nations success in educating students for skills required in the future. This country needs to understand that the country requires being internationally competitive in entire instances.
[Read More: Best Cities To Live In New Zealand With Your Family]
Developing skills for future in various areas of the Education System of the country includes education, curriculum, and technology, while the relationship with external technological businesses is also important for the countrys success. According to the Education Minister, around 98% of Educational Institutions in the country are connected to fast and unlimited broadband connections that are funded by the government of New Zealand.
What Makes New Zealand An Ideal Education Destination?
New Zealand is rapidly becoming the most preferred choice for foreign students, who seek to Study in New Zealand at an affordable cost. Universities and colleges in New Zealand offer Foreign Students a world-class learning experience.
It is the hospitality and pleasant weather of the country that makes the learning experience for foreign students more enjoyable and makes them feel at home. The pulsating flora and fauna also make this country one of the worlds most beautiful nations to reside and pursue an Education in New Zealand; this is also one of the reasons why this country is emerging as a preferred destination for foreign students across the world. As a multiethnic nation, New Zealand always boasts of a clean and secure environment.
[Read More: New Zealand Scholarships For Indian Students]
Over 60% of the countrys foreign students are from India. The country has got the best potential for expanding into the latest hub to pursue Foreign Education. Degrees and certificates from New Zealand Universities and Colleges are recognized across the globe in areas like research and education fields like forensic science, biotechnology, and marine engineering etc.
The most common reason why foreign students prefer to Study in New Zealand is its low tuition costs and high quality of education. Universities in New Zealand are ranked among other leading universities across the globe. These universities are renowned for their excellence in maintaining education standards and for their qualified trainers. Universities in New Zealand also offer the best quality of amenities and facilities for research to its students.
List Of Best Universities To Study In New Zealand
The country has got a few famous universities like the University of Auckland, University of Otago, Victoria University, University of Canterbury, Lincoln University, and University of Waikato etc.
Pursuing Higher Education In New Zealand
Higher education institutions in this country are divided into universities and colleges. Universities in this country are based on research and are state-owned. These universities offer certificates to doctorate level of degrees with many courses.
Cost Of Education In New Zealand
One of the biggest benefits of pursuing an Education in New Zealand is its value for money, low cost of living and fewer tuition fees. Tuition fee differs depending on the course you have taken to Study in New Zealand. The cost of accommodation differs depending upon your location of your study. The cost of living is very affordable.
Employment Opportunities In New Zealand
Students can do part-time jobs for the duration of twenty hours a week and can also join internships while pursuing an Education in New Zealand.
With the country facing skill shortages in many sectors in the job market of New Zealand, this country allows students to Stay in New Zealand after completing their graduation and apply for Skilled Migration Visa, that permits them to work and reside in the country for an indefinite period of time.
Foreign graduates are highly demanded in the country, particularly in sectors like IT, health, engineering, farming, and agriculture etc.
New Zealand Student Visa Requirement
To get a Student visa for New Zealand, students are required to prove that they have got enough money for their traveling cost, living cost and education cost during their entire stay in the country.
Students also require an offer letter that has got entire information like duration, of course, course fees etc., they also need to submit a written document from the university or person mentioning that the student has got appropriate accommodation to stay in the country.
Students have to submit their medical certificate and also proof their proficiency in the English language. At Global Tree, our Experienced Education Counselor will guide you to Pursue Education in New Zealand. Know more about our fast and easy New Zealand Education Process. Call us or please log into our website.