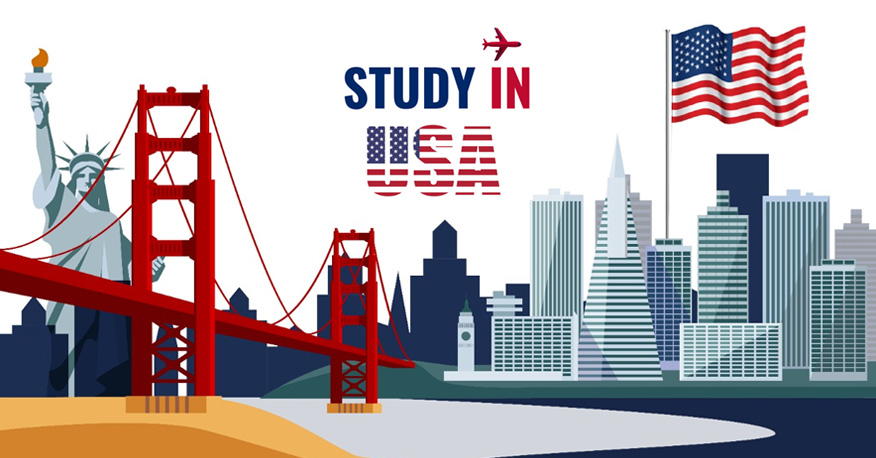 Pursuing An Education In The STEM
As many as 1,65,918 Indian students have taken admission in the Universities of the US for the educational year 2015-16, which is 25% higher when compared to the previous year. One out of every six foreign students who are pursuing Education in the US is from India.
Around three-fifths of students from India are pursuing graduation level of education and around three-fourths of students are Pursuing an Education in the STEM (Science, Technology, Engineering, Mathematics) related fields.
Reason Behind Students Going For Abroad Studies
The key reason behind students going for Overseas Universities is the nature of competition they got in the education sector of India. Students who seek to Study Abroad and those who get 95% marks in the senior secondary education are unable to get a seat in their choice of college.
There is a redundant load on those students to get through medical and engineering entrance exams even though they get a good score in senior secondary education. The competition in the entrance exam is so competitive and tough that even large number of bright and potential students does not get through.
Students who do not pass these competitive exams are left out with no other choice than either they had to pursue a course which is not of their choice or should enroll in any private universities.
[Read More: Advantage Of Your Study Abroad Program]
Pursuing Education In Foreign Universities
Pursuing Education in the Private University is an expensive affair. Most of the students either surrender under its financial pressure or take a decision of enrolling into Foreign Universities that will assist them in the long run. The other challenge for Education in the US is that the students who appear for entrance exam such as NEET for medical and JEE for IIT are in huge numbers when compared to entire seats that are available in these colleges.
Due to the pressure of getting through the competitive exams, students decide to go for Pursuing Abroad Education. Indian university degrees do not carry much value as degrees from Overseas Universities carries in India and foreign market. If pursuing a similar course from a foreign university provide good job prospects to students who seek to Study Overseas, it is certain that they would choose a better option.
However, when it comes to the educational culture in Foreign Universities, International Programs and departments get huge respect and they also offer world-class facilities and promising research culture. Getting double degree is next best thing that lures most of the Indian students towards Foreign Universities.
[Read More: Universities and Colleges]
International universities have got the culture of flexible education whereas universities in India follow a strict and conventional culture. Many of these universities have got career centers for assisting students in getting internships and employment in the international market.
Pursuing Education in Foreign Universities provide full support in grooming their personalities, social contacts, and interaction skills. At the same time, students can also experience a diverse and better quality of life. Many foreign companies currently prefer recruiting employees with either an international degree or experience in the global market. As per these multi-national companies, either of two reasons enables them to work in a foreign market.
The other thing that fascinates Indian students towards Overseas Universities is scholarships. There are many types of scholarships that are provided by the foreign universities that have decreased the burden of tuition fee for students. The prospect to work while pursuing education is another opportunity for students who seek to Work Abroad.
The chance of traveling around the globe with the commitment of pursuing Abroad Education about new cultures is an experience every student should always select. If you are looking to Study Abroad, it is recommended that you go with a company that has got years of experience in the Overseas Education Process. Global Tree is among the Best Education Consultants in India with a team of Expert Counselors who are available to help you in your Us Education and Admission Process.