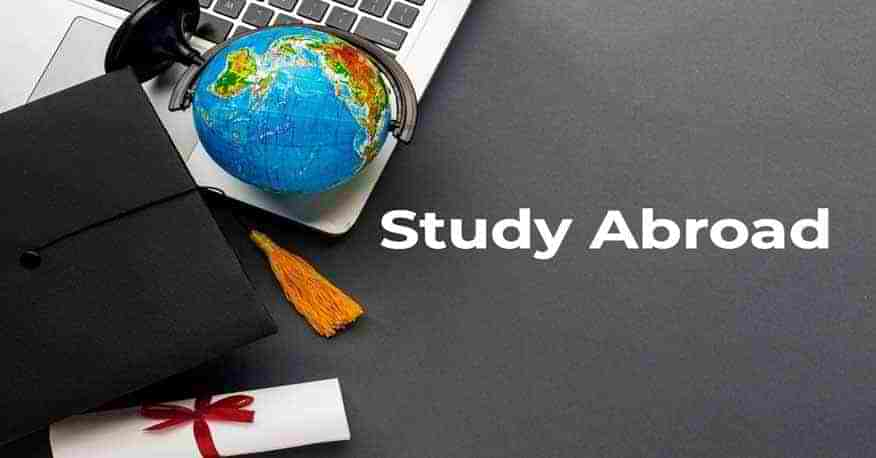 Abroad Education
Studying abroad is one of the most educating, inspiring and motivating phases of a student's life. From the first intentions to pursue higher education overseas, to deciding on which country to study in to the application to various universities, being accepted by a university of your choice, followed by the visa process and the final embarking on the flight to the country, which will be your new home, for a few years at the least, is an experience that is both exhilarating and intimidating at the same time. As a student, studying abroad would probably mean that you are away from home or at the very least, away from your home country for the first time.
As a student living abroad for the first time, you may have a number of questions about how to get access to certain resources such as groceries of your choice, take away options that cater to your diet preference and tastes and quality medical care, and though almost all Universities nowadays have a department or a help desk that caters to international students, yet a number of students who are living abroad for the very first time is often too shy to approach a person at a help desk and cannot easily be understood by the person on the other side, or understand them, on account of difference in accent In this scenario, it is the online forums that are providing the perfect stage for students to ask questions from people all over the Internet, get expert advice, Interact with other people and even make some lasting friendships.
Many online forums are available, which cater to a wide variety of questions from the general public, such as Quora and Yahoo answers, however, students will benefit from forums that are exclusive to them and that are geared to address their needs. Many universities have recognized the need for such forums and have set up their own online student forums, Facebook Page and Twitter Accounts for students to interact with each other. Some informative and interesting online forums for students studying abroad are
[Read More: Life as a Student in United States]
The Student Room UK for International Students studying in the UK
This forum caters to international students studying in different colleges and universities in the United Kingdom. Topics discussed most often are likely to be finding accommodation, getting financial aid or just seeking inspiration from others to study better.
International Students Forum for Students Across World
The international student forum is an online forum that is available for students from all over the world to ask questions and interact with each other.
Studentedge.com for students studying in Australia
The forum allows you to ask questions about studying in Australia, and life in your area as an International Student. Topics discussed can range from availability of study aids to seeking opinion on the best hangout places to spend the weekend. Colleges and universities to have their own online forums for their students. Many colleges also open Facebook pages for prospective students and students who have are about to start their year at the new college. Some of the more prominent university forums are
[Read More: How to Save Money while Study in UK?]
Harvard alumni at alumni.harvard.edu is an online forum that caters to the alumni of Harvard University from all over the world. Students can seek advice from alumni members on a wide range of topics from career advice to study aid.
Oxford University Students Union page on Facebook is a page that caters to the students of Oxford University and helps them to get together and discuss on cultural events taking place at the university and other topics
Global Student Network at the University of Toronto, Has been formed, in collaboration with the Center for International Experience at the University of Toronto. The network was formulated to enhance the experience of international students and provide a platform for getting their doubts clarified and voicing their concerns.
To know more about online student forums, student networks and how you can seek help on such forums as a student living abroad, get in touch with Global Tree, the most trusted overseas education consultant in India.