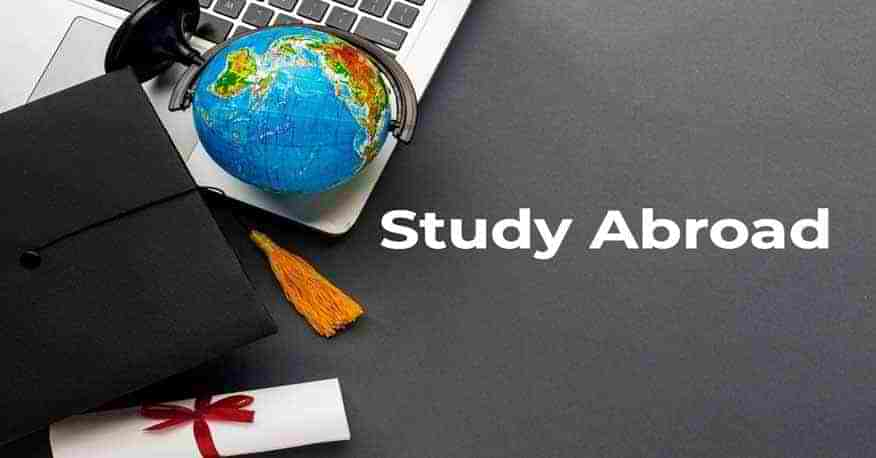 Best Courses To Study In France
Have you ever imagined studying in France, a metropolis for fashion, cultural richness, and art-treasured museums? France has led to a revolution in industries like culinary, culture, fashion, education, and the arts, that have transformed the global industry's scenario.
France's elegant cities showcase the glorious culture that attracts millions of tourists each year. Along with the tourists, the international students in France are more than 10% of all the students, which implies a great demand for Study abroad in France.
Along with some of the top universities in the world, France has also offered some popular courses for International Students.
List Of Top Courses
Top courses to study in France includes,
MBA
Engineering
Pure Sciences
Fashion Designing
Linguistics
Philosophy
Medicine
Pharmacology
Sociology
Let us see, why these courses are popular among international students and the best university in France to study those courses.
[Read More: 5 Tips That Help Finding Study Abroad Program!]
1. Study MBA In France
With the shift in conditions post-covid, management studies are in high demand all across. Management studies in France are beneficial. Paris is one of the most popular cities in France for management studies.
Entrepreneurship, strategic management, project management, and general management are among the disciplines available in France's MBA programs. Do you know that Paris has some of Europe's best business schools? Here are some of the Best MBA colleges in France.
INSEAD
HEC Paris
ESSEC
Grenoble Graduate School of Business
EDHEC Business School
IAE Paris Sorbonne Business School
Emlyon Business School
Audencia Nantes School of Management
2. Study Engineering In France
French universities are known for their high standards, quality of education, and practical training, which is why the competition for engineering education in France is very high. Being the toughest course in the world Engineering needs more practical knowledge along with academics.
This is exactly what universities of France concentrate on, which made them the Top Universities to Study Abroad. Engineering students are the most wanted across the globe, as most of the top MNC attract technically sound students. Future employment opportunities are in abundance for the Masters in France for Indian Students. Here are some best universities to study Engineering in France
Grenoble Institute of Technology
Universite de Lorraine
Sorbonne Universite
National Institute for Applied Sciences Lyon
MINES Paris Tech
University of Montpellier
University Paul Sabatier - Toulouse 3
3. Study Pure Science In France
France is home to research and science universities. Both physics and chemistry subject courses have a huge demand there. Along with Paris, many other cities have the best pure sciences French universities. France has a beautiful mix of modern and traditional methods of teaching.
As discussed above, French universities focus more on practical learning which made people like Louis Pasteur, Marie and Pierre Curie, and Andr-Marie Ampere, who are the greatest chemists and physicists in the world. Here are some of the best Pure Science colleges in France.
Universit de Strasbourg
University of Grenoble Alpes
Universit Pierre et Marie Curie (UPMC)
University of Paris-Sud
Ecole Normale Suprieure, Paris
Ecole Polytechnique
4. Study Linguistic Courses In France
When a topic of linguistic course rises, simply hands down, and France is the winner. France offers excellent linguistic programs for international students. Linguistic programs generally mean learning a language.
A land like France, where a language has a history of its formation and usage over decades, is ideal for learning a language. Mostly, the course includes phonetics, syntax, grammar, and pronunciations. Some best language schools in France are,
Sorbonne University.
University of Lille.
Accord Ecole de Langue.
Lyon Bleu International
University of Nantes.
Cole Normale Suprieure de Lyon
5. Study Philosophy In France
Many famous French personalities have introduced philosophy to the world. No place is better than France to study philosophy as it is the land for great intellectuals. Here are some best French universities for philosophy.
Universit Paris Panthon-Sorbonne
Ecole normale suprieure (Paris)
University of Kent - Paris School of Arts and Culture
[Read More: Cost of Living for Students in France]
6. Study Fashion Designing In France
A known fact is Paris is home to the fashion industry, and it is a dream for every student to study fashion degree in France. Moreover, most of the top fashion brands have their headquarters as France like Luis Vuitton, Chanel, Christian Louboutin, Givenchy, Christian Dior Balmain Pierre Cardin, Yves Saint Laurent, Herms, Roger Vivier, Thierry Mugler, Rochas, Jean Paul Gaultier, Lanvin, Chlo, and Cline.
So, if you are looking to study Fashion designing in abroad, France can be a good choice. Study in Paris to experience the real fashion world. Best Fashion Schools in France are,
Paris College of Art
SKEMA Business School
IFA Paris - International Fashion Academy
Paris Fashion School by PSL-Ecole Nationale de Mode et Matire
Other than these courses, culinary arts, and hotel management is also famous for Study in France. Plus, scholarship in France is quite generous to help the cost of studying in France for Indian Students.
If you also dream to pursue your career in France, consult our France Educational professionals for better guidance.