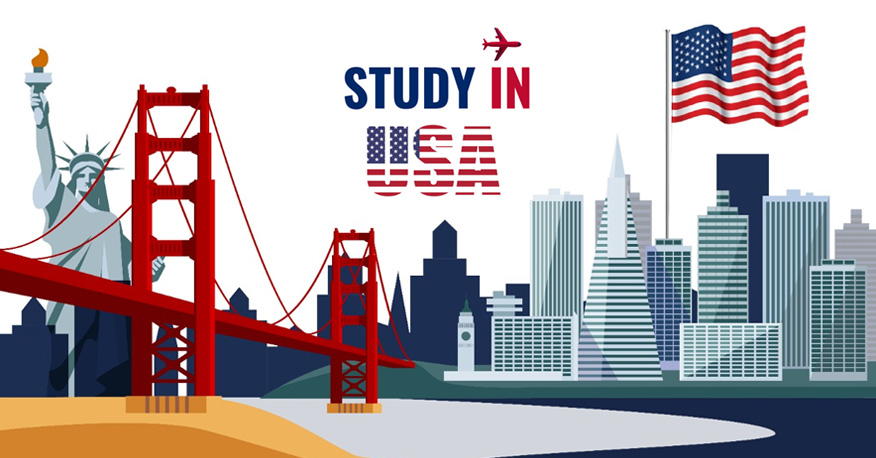 Other Options to Study Abroad
The co-founder of a US based firm, focused on student's education, Rahul Choudaha says that UK has become less attractive for Indian students mainly because of decrease in job opportunities, strict immigration laws and an uncertain economy. These could be post-Brexit aftermaths. Apart from the concerns of Brexit, the new UK Prime Minister, Theresa May is planning to make students visa policy to be more strict, which made Indian students to look for other international education destinations. Something similar is happening in the US too, as the Republican presidential candidate Donald Trump's anti-immigration oratory is also alarming Indian students, but this threat is no so tangible as the UK's post Brexit primarily because of two reasons that is Donald Trump's policy is against low skilled workers rather than students and another reason is Trump is not yet elected as President and as per opinion polls the chances are low.
But this uncertainty in the US till the new President is elected, has made Indian students to look for alternative options to the higher education in the US. But until now, the US, Australia and Canada are still the three major education destination for Indian students, but few more options are emerging for our students such as Germany, Ireland, New Zealand, France and China. These countries are immigration friendly and are creating policies to attract and hold Indian and overseas students. An education consultant in Delhi, Maria Mathai stated that UK is showing a downward curve as per the previous two years of the Indian Students Mobility Report. She also stated that, "but what's interesting is that after North America, Australia and New Zealand have emerged as preferred destinations for Indians." Last year around 3.6 lakh student went overseas for higher education and it was observed that the numbers of Indian students going abroad have gone up for all countries except the UK. There has been a rise in the number of students going to destinations like Germany and China, which shows that Indian students are ready to learn a new language and willing to explore new countries instead of opting for any easy option.
[Read More: Most Lucrative Degrees for Study in USA]
New Zealand
New Zealand has come up as one of the most preferred education and immigration destination, mainly because New Zealand's (NZ) government is welcoming a huge number of migrants to the country. It is being observed that the Indian students have the highest rate of transition to PR and to work in NZ. In the words of the CEO of Education NZ, Grant McPherson, "International students from India find New Zealand an attractive destination because technology, business and other courses are designed in a way that helps them to acquire applied skills and makes them employment-ready. Many of them find a pathway to employment soon after their education". The country has also refused a large number of Indian visas as the NZ immigration department found that they were not migrating for the purpose of study, but this does not bother McPherson. He has mentioned that, "Immigration New Zealand has a robust assessment of visa applications and supporting documents". Due to this huge fall out they have come up with a new code of conduct for overseas students which came in to effect from 1st July 2016 in NZ.
Students migrating to NZ from India find their teaching methodology and internship opportunities to be attractive. This is also the view of Drayson Mascarenhas from Mumbai, studying applied finance in Auckland University of Technology, NZ. He said that they have to work hard on the campus which will make his work easier in future in finding a suitable job for him. A senior Official at the German Academic Exchange Service stated that, "Studying and doing a doctorate in the UK could become much more expensive post Brexit. Other European study destinations would stand to gain", Germany too is trying to attract overseas student. A oral and maxillofacial surgeon from Bengaluru, Vinay V Kumar said that he selected to go Johannes Gutenberg University of Mainz for his training, though he had a choice to make from US and UK too. He said that Germany is preferred by the surgeons and dentists for their high end and super-specialized training technologies. He selected Germany for the same reason and is now pursuing his MD PhD at University Medical Center, Restock.
Same goes with Nilakshi Joshi and various other Indian Students who chose to Migrate to Germany or New Zealand instead of the US and UK. Neelakshi say that UK has rigid visa policies where they have to leave the country immediately after the completion of the course without letting them to look for a job, whereas in Germany the overseas students are allowed to stay for a period of 18 months which is an extension after their course completion. Similarly like Germany, France is also developing as a famous overseas education destination in Europe for Indian students. In the words of Sapna Sachdeva, Campur France deputy attache for university cooperation, "France's higher education and research institutions are the third most preferred destination for students globally". So, post Brexit has made Indian students to look for other better education destination which could provide them high class education and training along with job prospects.
[Read More: Popular Courses to Study in France]
For more details about various options on overseas education destination, contact Global Tree Overseas Educational Services for authentic and trustworthy guidance.