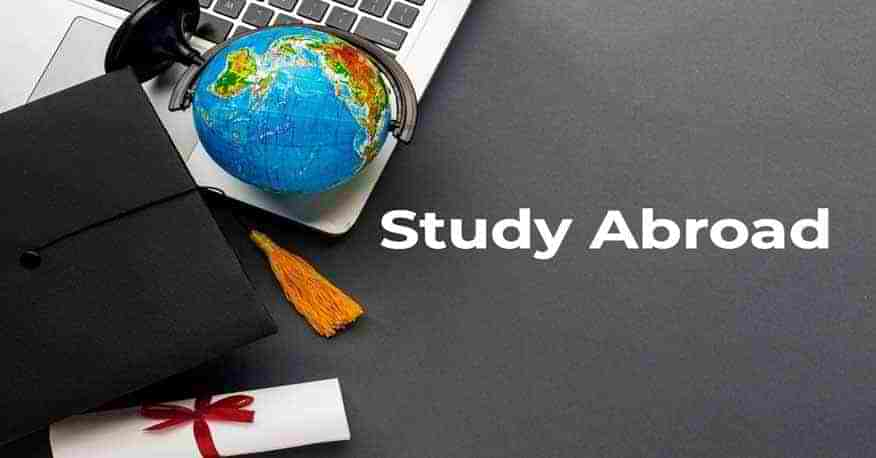 Follow The 12 Best Tips For Highest Score In Speaking Test Of PTE Academic
For scoring high in PTE Academic it is important to know where one stands initially. So that one can know the weaknesses and strengths and be able to improve accordingly.
Knowing your strengths boosts you up to do the test better. As it is known PTE Academic has speaking, writing, Reading and listening aspects Your Speaking section is judged based on oral fluency and pronunciation.
Unlike IELTS Exam the speaking section is not done manually but with a computer. So a feeling of nervousness sitting in front of English professor may not scare you out. This is one plus point with PTE Academic. The scores are given accordingly as referred below.
5 - Native-like
4 - Advanced
3 - Good
2 - Intermediate
1 - Intrusive
0 - Non English
Tips For Scoring In Speaking Test Of PTE Academic
Follow the tips for scoring your best in Speaking test of PTE Academic
Tip 1: Search on schwa sound on you tube and learn the linking like Consonant to vowel, vowel to vowel and Consonant to consonant. Try to repeat the native English speakers of British, American or Australian origin. Learning the word linking is easy but mastering the same requires lots of practice. To improve pronunciation, go through IPA and phonemes and practice on the same.
Tip 2: The oral fluency can be gained with constant mock tests by ones self through recording and listening, thereby improving the speech to mimic a native speaker. Reading Newspaper, watching and listening to English movies, News channels with an ear for detail and implementing accordingly fetches a good score in PTE Academic.
Repeating the Sentence:

The candidates skills are tested here in the area of explaining and giving information with proper pronunciation. The speech must be fluent, with correct vocabulary. Scoring is based on insertions, omissions.

All words from the prompt should be responded in a correct sequence 2 50% of the given sequence should be correct 1 Less than 50% of the given sequence should be correct 0 When nothing was uttered in response to the prompt
Tip 3: Listen with full concentration speak it out what you have heard. Start speaking after the computer stops speaking. Give importance to keywords in the sentence you heard while attempting the initial aspect of the speaking test of PTE Academic.
Illustrating the Image:

Your skills are tested here in the area of boosting an expressed opinion with examples, explanations, presenting logically with complex ideas, with a remarkable flow of fluency, using appropriate phrases, grammar, at a natural instinct.
Scoring: 5 Description of the image should be comprehensive and balanced and concluded with implications.
Scoring: 4 Description with all the elements of the image, concluding in connection to inference
Scoring: 3 Description of most of the elements of the image, concluding in connection to inference
Scoring: 2 Shows basic knowledge and understanding of the image and explains one of the basic elements with clear implications
Scoring: 1 Describing the image with basic understanding and no clear implications
Scoring: 0 Irrelevant elements during presentation
[Read More: Advantages of PTE]
Tip 4:Practice a lot with Tell what chart learn to use proper vocabulary such as illustrates, depicts, and so on. Don t use simple words such as show often. Know the types of images such as Bar-chart, Line-graph, Pie-chart.
Tip 5: While illustrating the image use the words above, at the top, bottom, foreground, background, right hand side, left hand side, next to, below and so on.
Tip 6: Never be silent, say something about the image. Take not more than 30 35 seconds. Incomplete sentences do not give marks.
Re-telling a Lecture:

The skills tested here are how the test taker understands the topic, key themes and main ideas, understanding the perspective, purpose of the speaker, comprehending the information, able to categorize the information, and sequencing verbally
Scoring: 5 Restates all the elements during presentation, aspects, concluding with implications
Scoring: 4 Illustrate all the essential elements of presentation, with proper conclusions
Scoring: 3 Illustrates most of the elements with proper conclusions
Scoring: 2 Focuses on one major point, showing that the test taker understands the implication.
Scoring: 1 Focuses on some elements during presentation but no clear implications
Scoring: 0 No co-relation in between the elements
Tip 7: Describe the lecture by stating . According to the speaker, the given lecture gives a brief account on.
Tip 8: Make note of the key words and use them appropriately
Tip 9: Simplify 3-5 sentences while re-telling lecture.
Tip 10: Avoid the vowels and take only key words to save your precious time and practice accordingly
Short Answer Questions: The skills tested in this aspect of speaking section of PTE Academic is to identify the main theme, use of vocabulary, concluding with implications
Scoring: 1 Proper word choice selection
Scoring: 0 Improper word choice selection
Tip 11 Even if you don t know the answer for the question, try repeating the question
Tip 12 Always remember the articles a, an, and the. Use them before words as and when necessary.
[Read More: PTE & IELTS Tests Choose The Best!]
Test Taker Of PTE Academic
It gives an impression about the test taker of PTE Academic that you know the correct usage of articles.
Following the tips with lots of practice and mock tests is not just enough for your best score. It is very well required to be guided by experienced professor to put the tips and techniques in practice.
Global Tree has in-house coaching center in Begumpet, Hyderabad with expert faculty in all the entrance exams such as IELTS, GRE, GMAT, PTE Academic, TOEFL and so on.
Contact Global Tree Overseas Education and Immigration Consultants, who are certified immigrant consultants and are equipped with well-informed counsellors for better advice on the course that suits you the best and with scholarship benefits.
Global Tree has 14 branches across India. Log on to our website and find the branch near you.