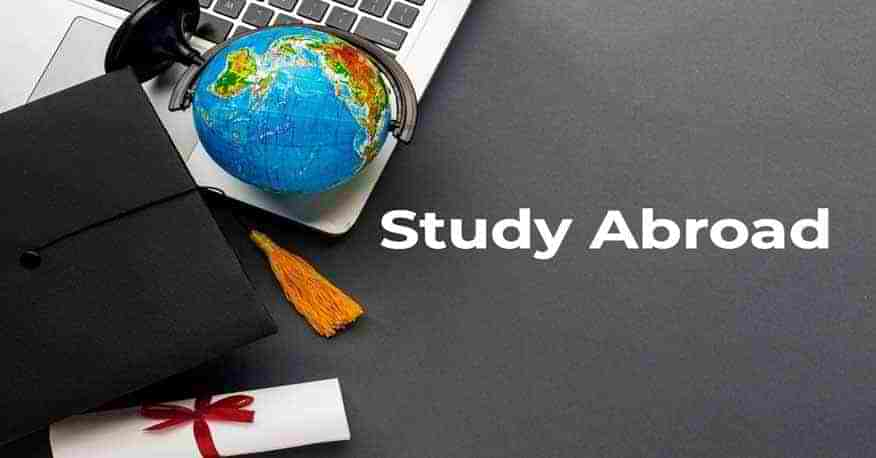 Pursuing Abroad Education
In todays atmosphere of increasing environmental awareness, the demand for sustainable urban landscapes has risen, bringing into focus subjects such as Ecological Engineering, which has been seen as a blend of ecological studies and engineering concepts.
The premise of this study is to find the ideal balance between designing facilities for infrastructure, while at the same time minimizing the impact on the natural ecosystem. It is concerned with the designing, construction and monitoring of said facilities within the framework of the existing ecosystem.
What Woes Eco-Technology Involve?
Eco technology as a term denotes applications of practical know-how and skill-sets that aim to satisfy human needs with zero or minimal impact on the ecology or environment. This is done through the means of maneuvering natural forces in a subtle manner so as to leverage their maximum beneficial effects.
[Read More: Which Country Is Best In The Study Of Medicine?]
Eco- technology can be achieved through the application of engineering principles in environmental chemistry and microbiology as well as through studying the interactions of organisms. A person pursuing his Education Abroad in the field of eco technology will get to learn about the efficacy of consuming various known pollutants in the environment and bio converting them into a nontoxic form, thus rendering the water safe for consumption.
The student will be able to apply strategies for utilizing natural resources for building sustainable urban ecosystems. A student who has completed his overseas education eco technology can expect to earn a median salary of 73,930 USD upon graduation.
Best Universities For Overseas Education In Eco Technology
Some of the top schools for pursuing a master in the subject are as follows
1. Mid Sweden University
Mid Sweden University The university offers a Masters course in Eco technology Sustainable Development for students who come here to pursue their abroad education. The aim of the program is to help students acquire the requisite knowledge and skills that are required to problem solve challenges posed by development and to ensure that environmental impact is kept to a minimum. The program provides students with in-depth knowledge of natural resources and their management in order to enable them to implement development that is sustainable.
2. Ecole Polytechnique universit paris Saclay
Ecole Polytechnique universit paris Saclay The university offers its international students a Graduate Degree in Eco-technologies for Sustainability and Environment Management. The degree provides students who come to the university to pursue their Education Overseas, the opportunity to gain some technical expertise on a wide range of environmental concerns spanning from pollution diagnosis to treatment of the same.
The course also provides the students with a deep awareness of the economic and social challenges that can crop up during the development of sustainable technologies and the means to mitigate them. The program also provides its students with management courses which provide the students with a nodding acquaintance of international regulations on environmental issues. The program includes management courses focused on international regulation as well as insight into the ethics behind it all.
3. Liepaja University - Latvia
Liepaja University - Latvia The Liepaja University in Latvia is one of the Top Universities In Europe to offer a course in Eco-technologies. It has created a specific niche for itself in the field of sustainable development through the quality professional education at the highest standards. The school aims for implementing an integrated lifestyle which advocates the use of modern conveniences while minimizing the impact on the natural ecosystem as well as traditional cultural environment through the means of eco-innovations
4. University of Mining and Geology St. Ivan Rilski, Bulgaria
University of Mining and Geology St. Ivan Rilski, Bulgaria The University offers an international Masters Programmed in Eco technology and Environmental Protection which allows its students who pursue an abroad education in the subject to be ready doe a career as a highly qualified specialist who is equipped to deal with the environmental challenges in the present world.
This post-graduation course enables its students to develop a wide range of real-world skills, beyond the theoretical concepts that are learned in the classrooms. This is done via the means of close partnership with local industries.
[Read More: Study Abroad With A Low GPA Score]
5. Ilford College of Business Management, Hungary
Ilford College of Business Management College offers a post-graduate course in Eco-technologies for it students. Apart from addressing topics which cover environmental concerns and teaching students practical skills for developing a sustainable world.
The university also assists students at various stages of their career search and provides them with the practical skills which are required for the implementation of a sound eco-system which sees urban facilities and ecology co-existing in harmony To know more about the career prospects of pursuing a course in eco-technology, get in touch with our Overseas Education Consultants at Global Tree.