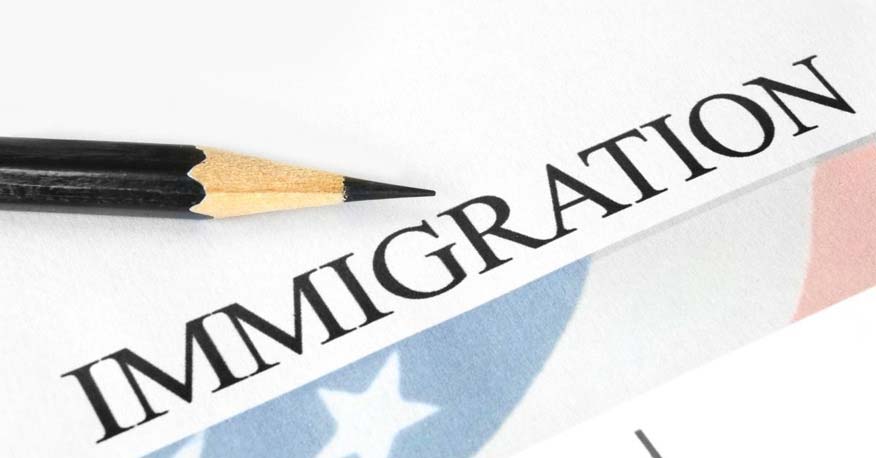 Hiring High-Skilled Foreign Nationals
Employers in the Quebec Province of Canada would hire Skilled Overseas Workers who seek to work in Canada through the newly Global Talent Stream rapidly with two weeks of processing time.
Global Talent Stream
Global Talent Stream was initially started in the month of June and is a part of international skills strategy of the Canadian Government, which is an initiative designed for facilitating access to skilled overseas workers for promoting economic development and job creation in the country.
It is also part of Provisional Foreign Worker Program of Canada (TSWP) Two weeks processing time applies to education permit for accompanying dependents and open job permits for accompanying spouses or common law partners.
Employers in the Quebec province could now gain from the Global Talent Stream for helping them recruit individuals with certain skills or filling up empty positions for occupations that are high in demand.
The Global Talent Stream offer faster processing so that the businesses could acquire talented candidates when they required it. This assists firms in Quebec province and other parts of the country to scale up or grow specialized skills and in return these firms are able to invest in the country through investments in training and skills, opening doors for building a wider and much more diverse workforce of Canada in High Skilled Industries.
To apply innovative firms of Canada would be able to turn one of three partners elected by Immigration Ministry of Quebec. These firms have got expert knowledge of business and trades community in the province and they are working with the government in hiring talented candidates.
Employers in the province could also submit their applications for positions that are on the list of Global Talent Occupations. This occupation list was developed in collaboration with entire territories and provinces of Canada.
[Read More: Quebec Plans To Welcome 53,000 New Comers]
Global Talent Occupations List
The list of occupation consists of jobs like computer engineers, computer and information system managers, database analysts and consultants, information system analysts and consultants, software engineers and designers, computer programmers and interactive media developers, web designers and developers, electrical technicians, information system testing technicians, producers, directors and choreographers, digital media and design experts.
Work Permit For Foreign Skilled Workers Under Global Talent Stream
Under this stream, certain Foreign Skilled Workers to acquire Canada work permit within two weeks of application. It is among the pillars of Global Skills Strategy of the country that targets to assist companies to develop by making sure that they could access Talented Skilled Workers they require quickly.
Two Categories Under Global Talent Stream
Category A
Highly developed firms that could determine a requirement to hire unique specialized and skilled talent from overseas fall under category A. In this category, employers should be referred to this stream by a designated referral partner. This list of partners includes many companies and this list might get updated frequently.
Category B
Employers who are looking to recruit employees in categories of Countrys Occupation Classification (NOC) fall in this category. These positions are listed on the list of global talent positions that might be updated frequently for responding to labor market requirements.
This list was developed in association with the government, labor market experts, and stakeholders. Employers in both the categories are needed to meet the criteria linking to the payment of skilled employees. Overseas workers that are recruited through this stream should be paid at predominant income or higher.
Labor Market Welfares Plan
Employers looking to recruit skilled employees through this stream are needed to work with employment and social development of the country for developing a labor market welfare plan.
This plan would summarize the positive remunerations that overseas talent would bring to the labor market of Canada and activities that the employer would undertake for motivating employment creation, investments, skills, and training.
Employers under Category A are needed to commit to creating jobs for citizens and permanent residents of the country. This employment creation might be direct or indirect. Employers under Category B are needed to commit to raising the investment in skills and training for citizens and permanent residents of the country.
[Read More: Top 7 Occupations In Demand In Canada]
Work Permit Exemptions
Under this stream, two latest categories of employees are now exempted from the need of obtaining a work permit. Highly skilled employees with skill type 0 or skill level jobs of NOC might migrate to Canada to work for two weeks in a period of six months, or for a month in a year without getting a job permit.
Researchers working on research projects might work in Canada for a period of four months in a year without the need of job permit. If you are looking to work in Canada, it is recommended that you go with one who got years of experience in the overseas immigration process.
Global Tree is among the Best immigration Consultants in India has got a team of Expert Counselors who will guide you doing the job at your dream destination.