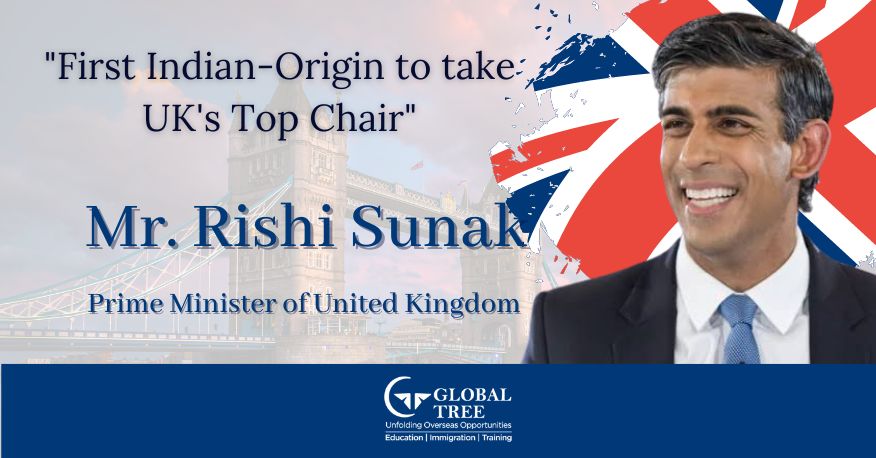 New Prime Minister of Britain
Rishi Sunak is the new prime minister of Britain as his competition Penny Mordaunt stepped out of the race at the last minute. England has seen quite some change in recent years, the Brexit, the latest monarch, and a switch in prime ministers. To add the cherry on top, the new prime minister is a person of colour! When Winston Churchill said all Indian leaders will be of low caliber and men of straw, he did not foresee that 75 years later his own country would be celebrating a man of Indian origin as their democratic leader.
Rishi Sunak is 42 years old and hails from Southampton. He currently lives in London with his wife, Akshata Murty two daughters, and a dog. He joined local politics in 2015 and has a constituency up in Yorkshire. He served as a junior minister under Theresa May's tenure and then became a chancellor during Boris Johnson's tenure. Moving on to his education, the future prime minister of Britain went to a private school called Winchester College and later graduated from Oxford University and Stanford University. It was at Stanford University he met Akshata Murty. She hails from Bangalore and is the daughter of the billionaire Narayana Murthy and author Sudha Murthy. Despite being extremely rich, the Murthys ensured that their kids were always humble and did not exploit their wealth.
Akshata Murty was working in the finance and marketing sector before switching to fashion design. She started her own label in 2010 and has a pretty successful career. Rishi Sunak worked at Goldman Sachs before co-founding 2 hedge fund firms. They faced a lot of criticism from the UK citizens as Akshata claimed 'non-Dom' status as she is an Indian citizen and her domicile is still in India. As a response to all the reproach, Akshata has tweeted that she decided to pay full tax on all her international income, adding that even though her birthplace and domicile will always be in India, she loves the UK too.
Liz Truss, the former prime minister, ended her run 60 days after being elected. Her tax cuts lead to a huge backlash from the public and inevitably caused her to step down from the position. The UK is facing a huge cost of living crisis and people are looking up to the new replacement to ease their situation and make the nation prosperous and great again. We hope this new chapter in history will open more avenues for overseas education in the UK for Indian students too.