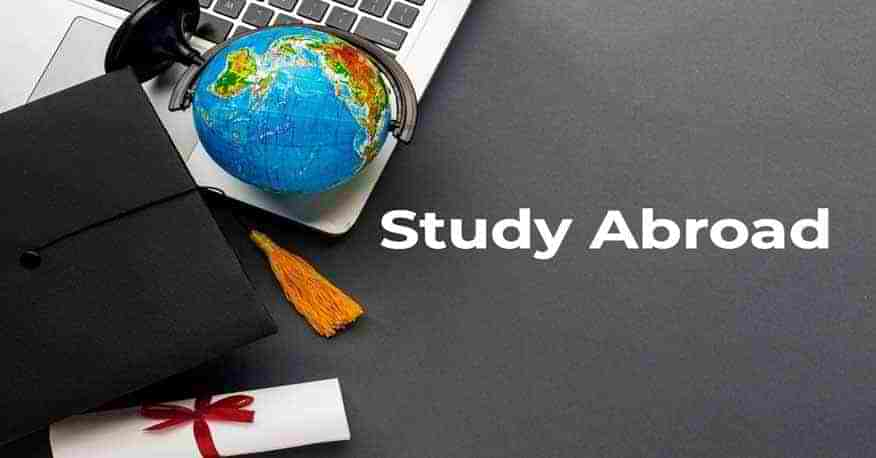 Know Before You Planning For Study Abroad
SAT is a standardized test also known as Scholastic Aptitude Test which is administered by the College Board and is needed to be taken by the students who are seeking admission in undergraduate colleges. The test has been developed to measure the verbal, written and mathematical skills of the candidates.
Applicants to undergraduate course, mainly in the US and Canada, are needed to take the test. If any student is looking to get admission in a particular course. Students could take the SAT subject tests to show their understanding and knowledge of that particular subject. Subject tests are offered in key areas like history, literature, science, mathematics and foreign languages.
SAT Pattern
SAT exam pattern consists of three sections they are critical reading, math section, and writing. The test syllabus includes the courses that the students had earlier studied in their school. So if you are good at your education, you should not have any issues preparing for the test syllabus.
Critical Reading
It consists three sections of critical reading and they are: - Reading Comprehension -25 minutes - Sentence completions 25 minutes - Paragraph length critical reading 20 minutes
Math Section
It consists of three math sections. - Geometry Statistics 20 minutes - Algebra and Functions 25 minutes - Probability and Data Analysis 20 minutes
Writing Section
It has three sections. - Essay section 25 minutes - Multiple choice sections 25 minutes and 10 minutes
[Read More: SAT Suite Of Assessments, Guidance & Techniques!]
How To Register For SAT
For students who are looking to take admission in undergraduate or bachelor courses in the US or Canada, SAT is an essential exam as many foreign universities requires scores to assess your profile. This exam measures your verbal, written and mathematical skills.
Type Of SAT
SAT test is of two types: SAT and Subject Test. It is a three hour 45 minutes long test. It measures your skills that are important and would stay with the students for long time.
Subject Test Subject tests are hour long test that permit students to showcase their achievement in specific subject matter where they outshine. These tests are in the following areas: science, maths, history, English and foreign languages. Few colleges may or may not ask students to take subject test. Students must research properly to specify whether the colleges they are applying to need subject tests as part of their application.
SAT Eligibility
There is no such particular eligibility criterion to sit for the exam. You need to get enrolled as high school student with intent of applying towards foreign undergraduate universities.
SAT Registration
There are two ways you could register for the exam in India Register Online - Creating a profile of student - Choosing test date and test center - Receiving immediate registration confirmation - Paying the exam fee through credit/debit card or online fund transfer - Deadline for registration is normally about two to three weeks prior test date.
Scoring In SAT Exam
The exam is divided into two sections and they are reading, writing and mathematics. These two sections are scored on 200-800 points scale, for a maximum total score of 1600. SAT subject test scores are evaluated on a scale of 200 to 800 points.
The scores of a student reflect on how they had compared with other students who took the test. An average score is around 1000. Anything over 1200 is considered as a good score. The maximum one can score in SAT is a perfect score of 1600. Since you got scaled scores, you must have some understanding of scaled scores.
SAT Results
The test results are usually released within four to five weeks of the test and could be viewed online. Students could choose to send their test scores to colleges of their choice. They have also got an option to cancel their test score or withhold them for being sent to certain colleges.
SAT Dates
The test is conducted several times a year between October and June month. You cannot select the date of exam. You require planning your exam preparation according to these test dates. These tests are conducted to suit your application deadline for the fall semester.
Here are the SAT Exam dates for the year 2017-18:
| | |
| --- | --- |
| SAT Test Dates | SAT Subject Test Dates |
| | November 4, 2017 |
| December 2, 2017 | December 2, 2017 |
| March 10, 2018 | May 5, 2018 |
| May 5, 2018 | June 2, 2018 |
SAT Preparation Tips
Students who do well in the test tend to be good readers who has got good vocabulary and who could sustain the pressure of responding queries in short period of time as the test needs you to deal with nine sections.
For the complete preparation, test prep is same like other exams; you could do self-study or attend coaching classes. For self-study you require motivation and self-discipline. However, if you feel you can learn best in classroom environment, you can attend the Global Tree coaching classes.
Best Tips for SAT Exam
Sit in your exam early:
If you apply and sit for the exam earlier in the year, you have got more chances to sit in the exam if it does not go with the plan for the initial time. The test run throughout the year, but if you choose to take the last available test, you would not be able to take it again till the following year so better be careful with your options.
[Read More: Guide To The SAT Subject Test]
Do a SAT Prep Course:
This test is different in its format than any other test. Make sure you do a prep course. You simply would not be able to walk into the test and do well, you require to become familiar with the areas like timing and formatting.
Cut the costs:
Avoid extra fees by getting your registration done well before time. Prepare your entire paper work ready in time.
Manage your time:
When you sit for the test, time management is important during your application period. Allow enough time for processing of your application.
Logistics:
As a foreign student taking the SAT test, one of the issues could be logistics. Allow transit time for delivery of your test or check yourself if you could send it electronically.
SAT Subjects:
Not every university needs that you should take SAT subjects test so check in advance. Check to see if the foreign university you are applying to requires you to sit for the test or subjects test also.
If you are looking to take SAT training, it is recommended that you go with a company that has got years of experience in providing training in SAT and other tests. Global Tree is one of the Best Education Consultants in India that helps you to crack your SAT exam.
To know more about your options for Studying Abroad contact Global Tree at Begumpet, Hyderabad, one of the best Overseas Education Consultants in India.