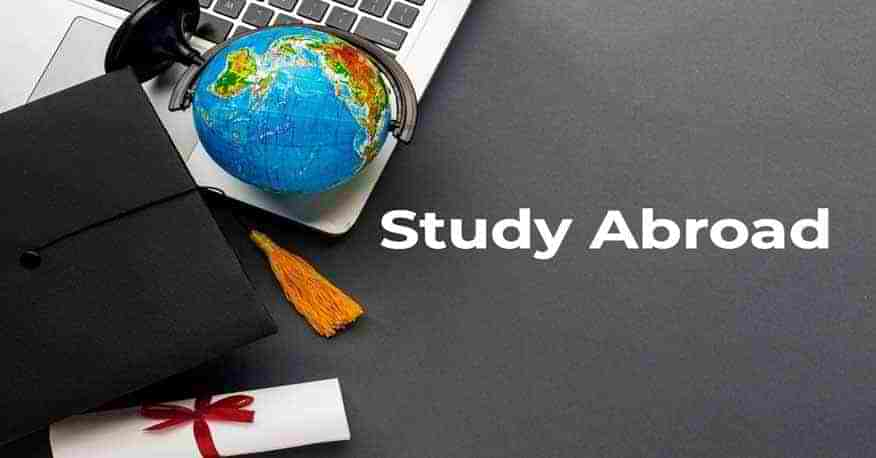 Study Abroad Experience, Make Bright Career
Nowadays more and more students are looking for ways to earn money while they are in their Study Abroad experience for earning some extra money and to reduce a portion of their student loan debt. There are many positions in Universities and Educational Institutions that have long been taken up by students, and mainly students who Study Abroad Jobs.
Many students take up jobs while they are Studying at The University as working while they Study Abroad can bring many valuable benefits to them.
[Read More: Study Abroad With Low GPA Score]
Benefits Of Leadership Positions
For students who Study Abroad the benefit of taking up a position of leadership at their university can easily be observed. The student gets more opportunities for networking, building sums, and getting perks such as having ones own office in college, a prestige not given to many.
Also, the experience one gains by taking up a leadership position while you study abroad can be of great value throughout your career. Many students, who have had first-hand experience of working in a Leadership position, have reported an overall increase in Self-Confidence and Management Strategies.
Working in leadership positions also allows students who Study Abroad to showcase their unique skills such as Social Media Skills or Creative Skills to come up with new ways of performing their assigned tasks.
Many students who are in leadership positions are using technology to innovate and streamline their work-flow. Allowing them to showcase their superior technical skills to their professors and peers. This helps the student to be on the facultys radar when positions of Coveted Internships Are Being Placed.
How To Find Leadership Positions
Since the leadership positions in universities are relatively low, and there are many students who compete for them on account of the tremendous value they provide, a student who goes to Study Abroad at University and wishes to take up a Leadership Position, can find it difficult and challenging to find such a position, we provide a few suggestions on how to land the coveted position.
Take up classes on leadership skills which will help you hone your existing skills as well as acquire new skills which will help you land the coveted position. These courses are not expensive and can be taken up for a very low cost.
Find ways to which you can add value to your resume and provide you with the extra points that put you ahead of your co-students when being considered for the positions
Build connections with the faculty and other students in your community. In fact, go beyond the usual co-students and faculty in your course of study and take the trouble of making friends with students and faculty from other departments as well.
Use Social Media to leverage your connections while you Study Abroad and keep in touch with your classmates and faculty members and also to showcase your creative thoughts and leadership skills. Creating an Event on Facebook, for example, can not only help you show off your creativity, but youre organizing and management skills as well.
[Read More: Student Visa Process For Study Abroad]
To know more about how to be a leader whiles you Study Abroad, get in touch with Global Tree, the most trusted Overseas Education Consultant in India.