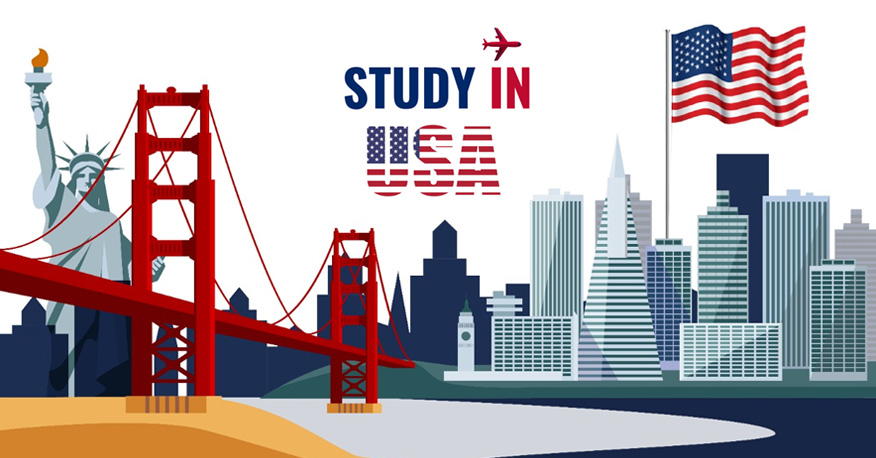 Study Abroad With Potential Homestays
Developing a sense of family has always been a priority for foreign students who seek to Study Abroad in a foreign university. So when a foreign student Migrate to US, after he enrolls in a foreign university to Pursue Education in US, he again looks for a family environment and applies for the homestay program.
For potential Foreign Students Migrating to a new place, options such as homestays, where they could live for a certain period of time with a local family, might be a better choice, especially for those who are worried that they would miss their home and require a support structure or if they seek to learn more about the local culture.
Homestays For Foreign Students During Their Study Abroad
While homestays differ from one to another, most of them usually provide students a private room, bathroom, and facility of laundry and meals with the host family. Students could usually stay in a homestay for a few weeks to months.
Students who seek to Study Overseas in a US university are required to reside in Dorms or a Homestay during their first semester. According to Universities in the US, homestays are an ideal choice for students who seek to immerse themselves in a new country.
Although many colleges also arrange homestays for interested students. Many foreign students who are presently residing at homestays term it as an overall positive experience and they also said that its a nice feeling to have someone with experience around.
Feel At Home
Apart from offering a place for foreign students to reside, the environment in homestays could provide Potential Foreign Students all types of support, they could immerse themselves in a new culture and they also get to practice speaking in a foreign language.
According to the students who had resided in homestays, they got the opportunity of living with a new family. The homestay experience, made them feel at home, and they were able to share their thoughts regarding daily life with their local families and immerse themselves in a totally new culture.
Students will get a chance to see the lifestyle of family they are living with. For instance, early morning TV shows while having breakfast, karaoke class at home every week, weekend walk to nearby shrines, parks, and temples, and having a delicious cuisine.
Foreign students who reside in homestays would usually have access to all the real-life response to their queries that any student who has landed there to Study Abroad might have got in their mind about life in that city.
Sometimes the hosts at Homestays offer Immersion into English language and culture from sporting events to grocery shopping etc.
[Read More: Potential Foreign Students]
Making An Arrangement Of Homestay
Potential foreign students have got a variety of choices for coordinating in arranging a homestay. A Few colleges have their own homestay programs and might arrange them for free. Some foreign universities also charge placement fee from students. Full-time Foreign Students in Canada who seek to pursue.
University Of Alberta Pays
Education At The University Of Alberta Pays A Certain Amount For Accommodation & Meals
Potential foreign students could also get help from outside firms and their affiliates for arranging accommodations. A supervisor from the company helps the student to get an appropriate homestay as per their requirement and location. These firms charge a fee which is refundable if for any reason they couldnt find a place for the student. They offer services like confirmation of home and complete inspection of the host including their background checking etc. The company interviews and screens the hosts before taking a decision.
Many Canadian Universities such as Queens University, University of Toronto and the University of Manitoba provide their students with information in regards to homestays on their application procedure. After staying at homestays, students usually search for a dormitory or apartment. Its according to the students wish whether they want to extend their stay at homestays for another semester.
[Read More: Key Components To Migrate To Canada]
Many students are enjoying the experience of residing in homestays such as having family meals together, conversing in a foreign language and attending family events together. Adjusting to a new family in a new country and environment could seem difficult but students should stay calm and flexible.
If you are looking to Study Abroad, it is recommended that you go with a company that has got 11+ years of experience in the Overseas Education Process. Global Tree is one of the Best Education Consultants in India that helps you in your Overseas Education and Admission Process.